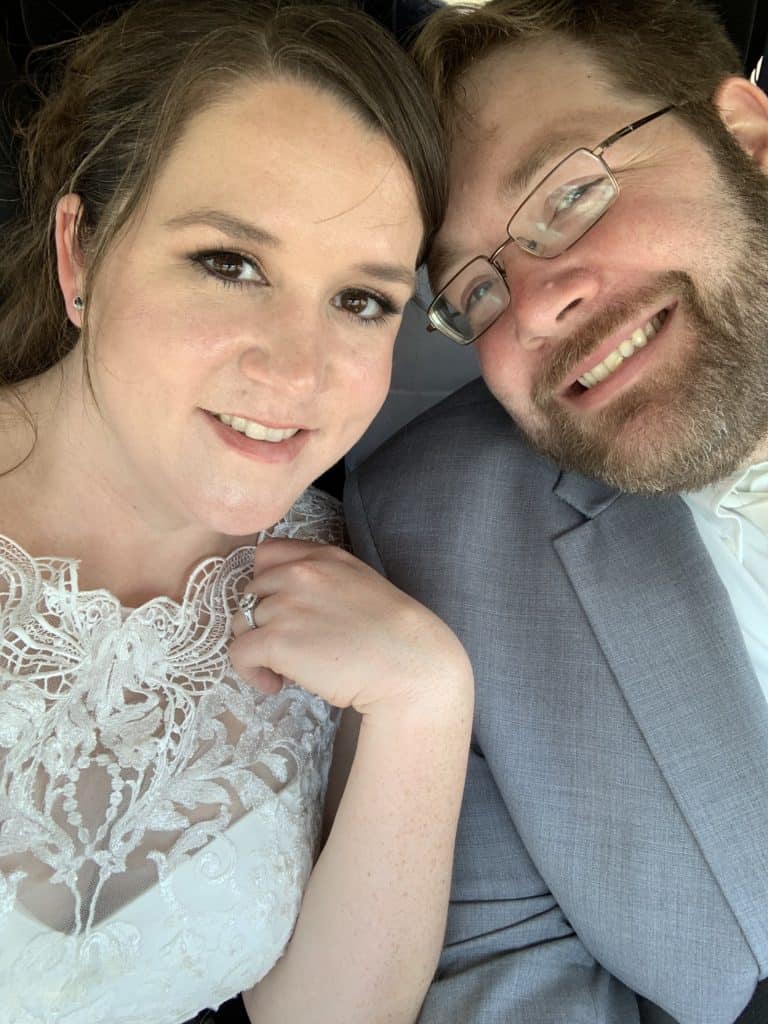 Greetings! Are you new here? Cool! ME TOO! Get ready, because I'm here to tell you all about The System.
I'm Lisa Brown. I grew up mostly in Louisiana, took a pit stop in Oklahoma, now living in Houston, but California is Home. That's my husband Jameson in the photo with me. He's Mississippi born, Tennessee raised, and transplanted in Texas. We stumbled across each other here in Houston, and after a few years of baking, BBQing, and Star Wars binges, we figured that after all this time if two introverts like ourselves could tolerate each other that long, we might be onto something! So we got married on Star Wars Day 2019 (because obvious reasons).
I started System of a Brown because apparently my full time career as a high school band director just doesn't keep me busy enough. (except, not really). For reals though. I'm the baker, he's the BBQer, and then we meet somewhere in the middle and mess up the kitchen making some pretty fabulous food.
Neither one of us has any formal training in anything involving food. But we just love to eat (duh), so we use a combination techniques we've gathered on our own over the years (after a substantial amount of trial and error) to conjure up some pretty tasty treats. I figured that we spend so much time cooking that I might as well document it! We may not always do things the "right way," but we've found our groove with what we like and what works for us! Hence, "System of a Brown."
Welcome to our brains. We hope you enjoy your stay.
Return home to get cookin'!