This rich and creamy dark chocolate peppermint hot cocoa recipe is the perfect warm drink for those chilly fall and winter nights!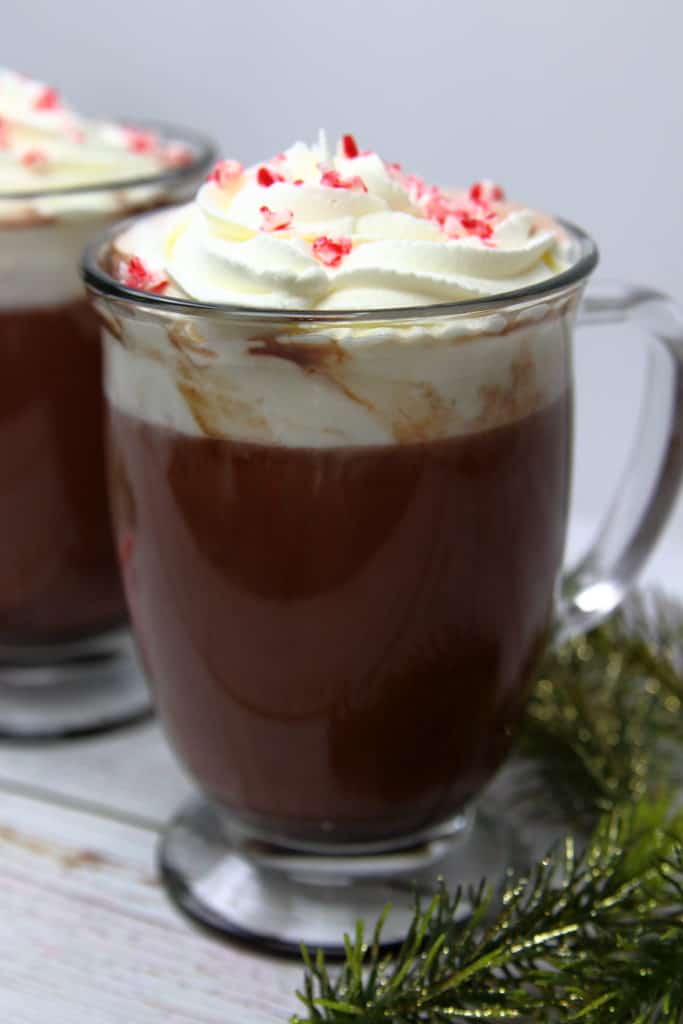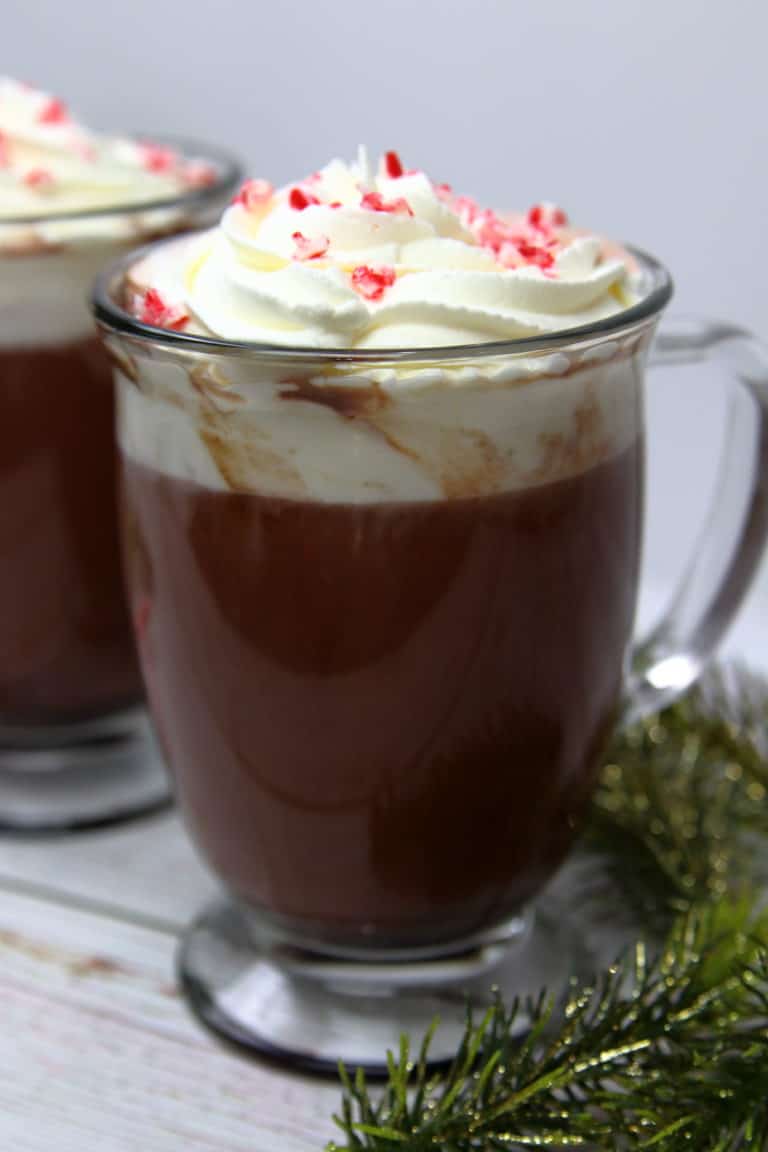 This is my favorite time of year. Duh. The weather, the treats, the activities, and ALL THINGS PEPPERMINT! Yes, peppermint. As crazy as people tend to go for pumpkin spice, that's me and peppermint. We had a bit of a cold snap here and Houston so I figured it was the perfect time for the first dark chocolate peppermint hot cocoa of the season!
This delicious hot chocolate is made on the stovetop with Hershey's special dark cocoa powder, milk chocolate chips, crushed peppermint candy, LorAnn peppermint oil (more on this later), brown sugar, milk, cream and a few other yummies.
One thing I will tell you about this hot cocoa: It's RICH. But we loved it! If it's too rich for you, just add the ingredients slowly and adjust accordingly. More milk will cut the richness, or you can also add fewer chocolate chips.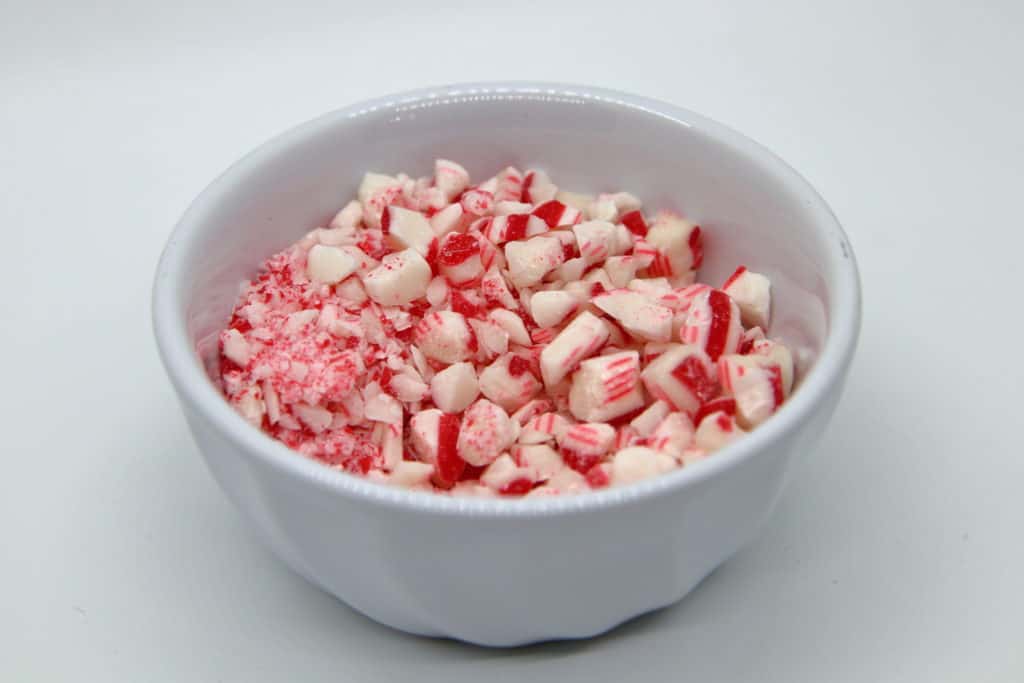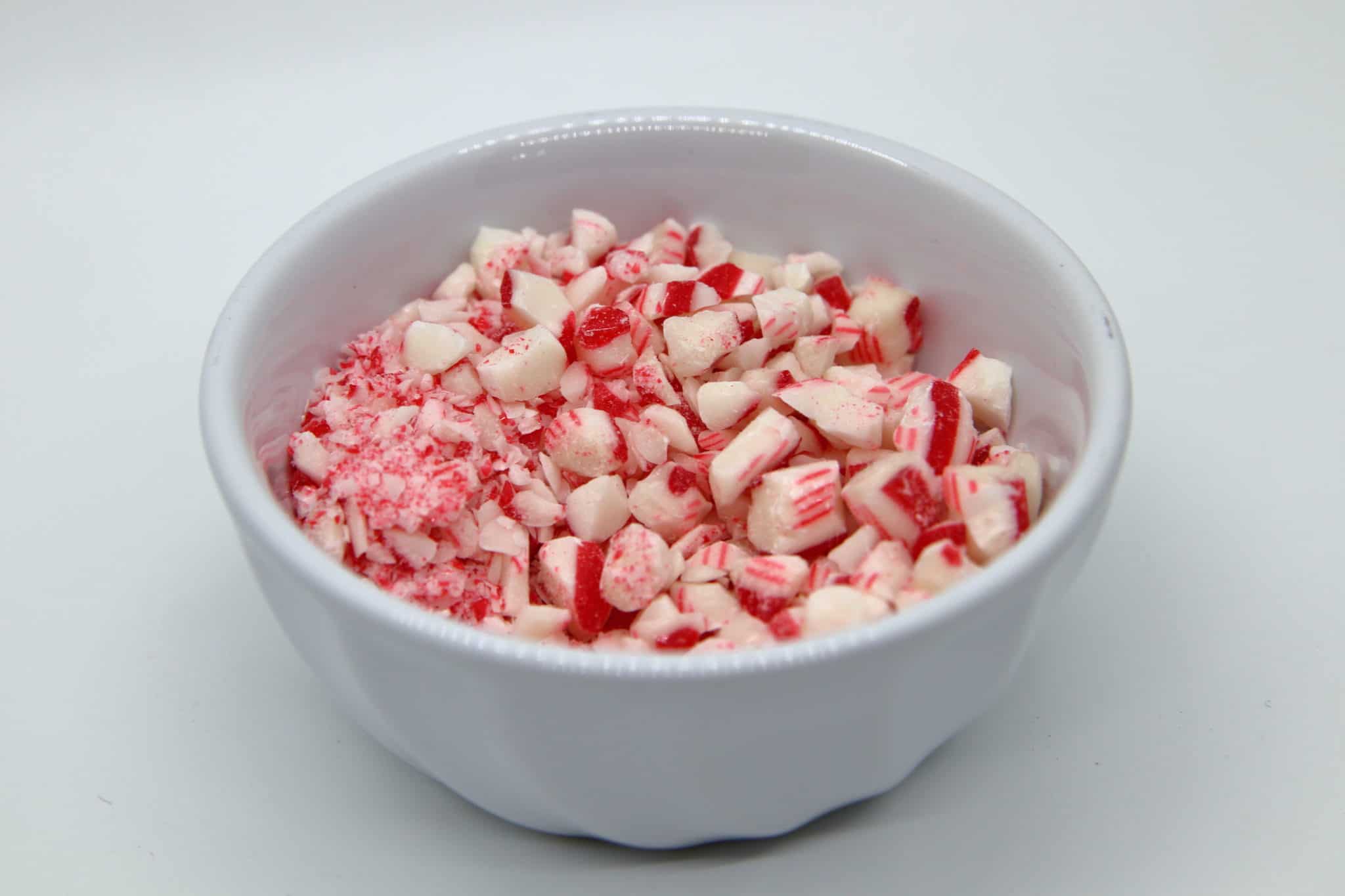 Peppermint Extract or Oil?
For this particular batch, I used peppermint oil. But let me warn you- this stuff is POTENT. You absolutely do not need more than a ¼ to ½ teaspoon. I highly encourage you to start with ¼ tsp before deciding if you want to go the full ½ teaspoon.
I've also made this with peppermint extract and it was delicious. It is not quite as strong as the oil, so ½ teaspoon is probably safe. Add a little at a time and taste as you go!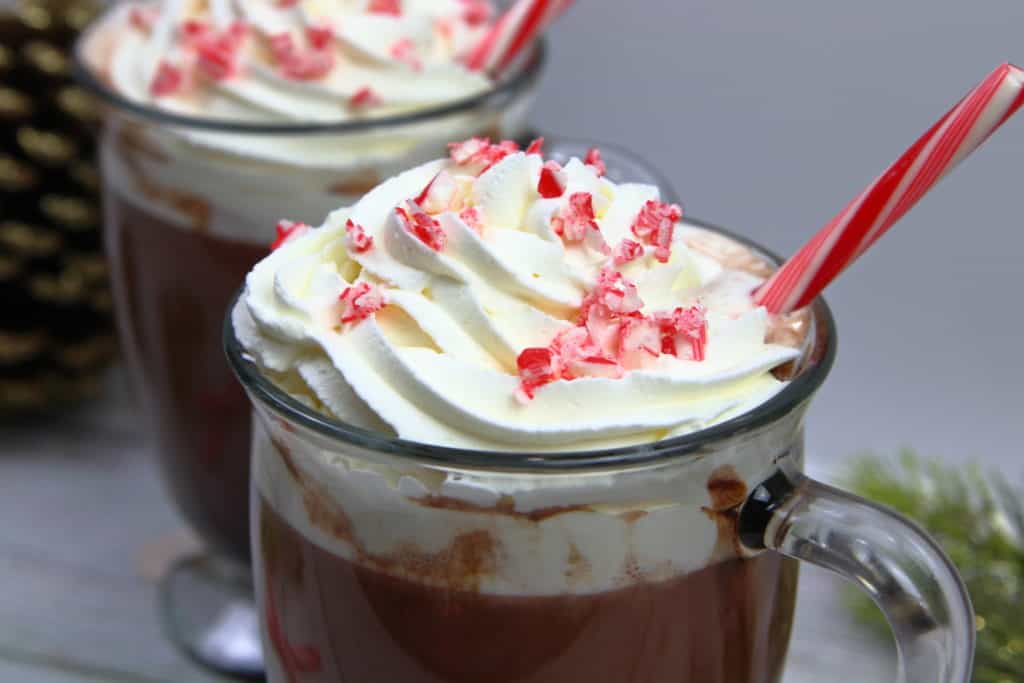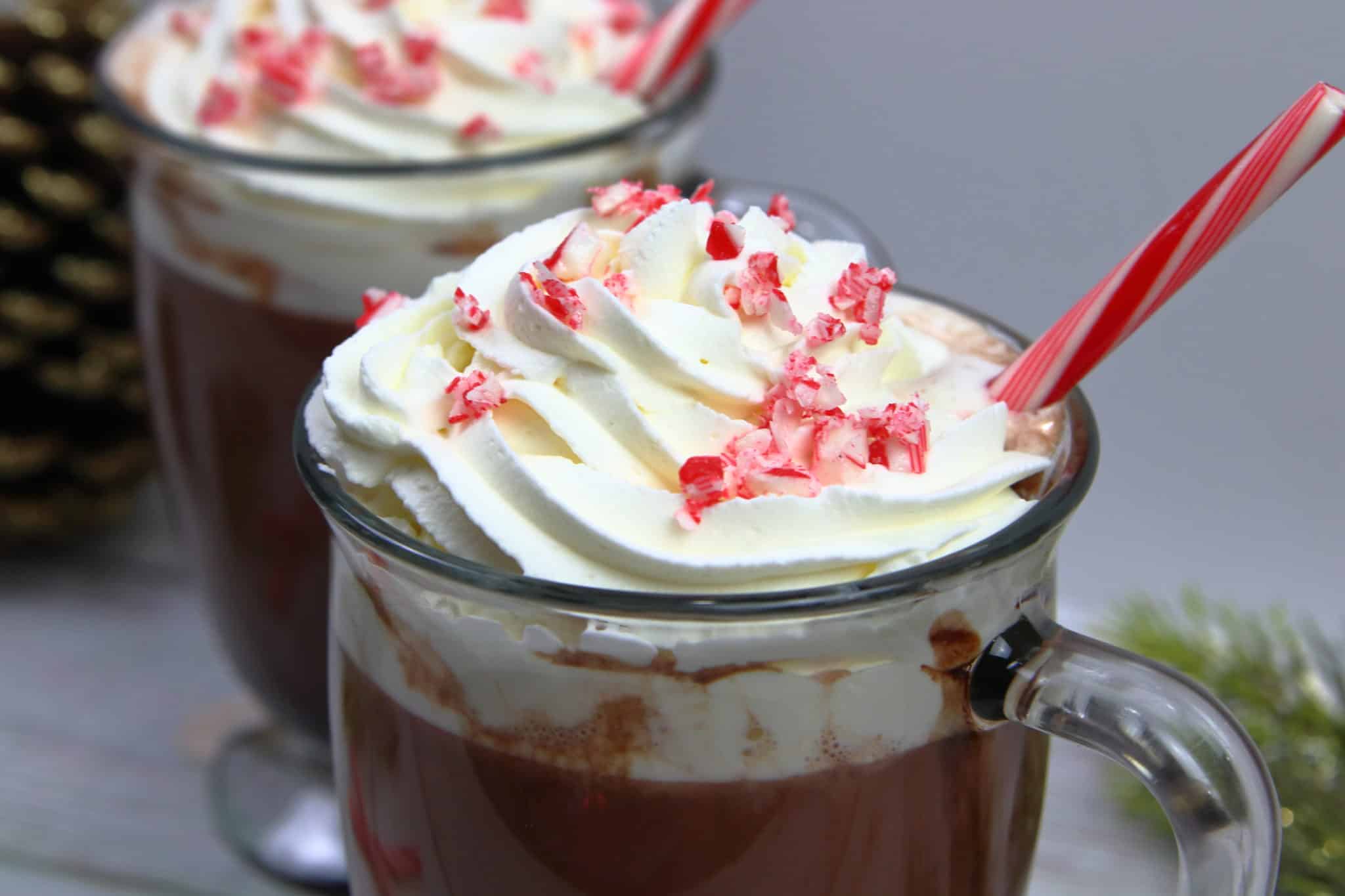 Don't forget the whipped cream topper! You can definitely use marshmallows is you prefer, but I find that the creamy whipped topping helps to cut the richness of the dark chocolate peppermint cocoa and it is super yummy! I didn't make it overly sweet. Just a little powdered sugar, a touch of vanilla and a pinch of salt and it whips right up with a hand or a stand mixer. I'm sure you can hand whisk it too… but I'm not working that hard!
When you are heating the chocolate on the stovetop, be careful not to let it get too hot and boil. You don't want a scorched, burned chocolate!
For garnish, I went with some more crushed peppermint candy and a peppermint stick for stirring, but a little drizzle of fudge would be delightful too!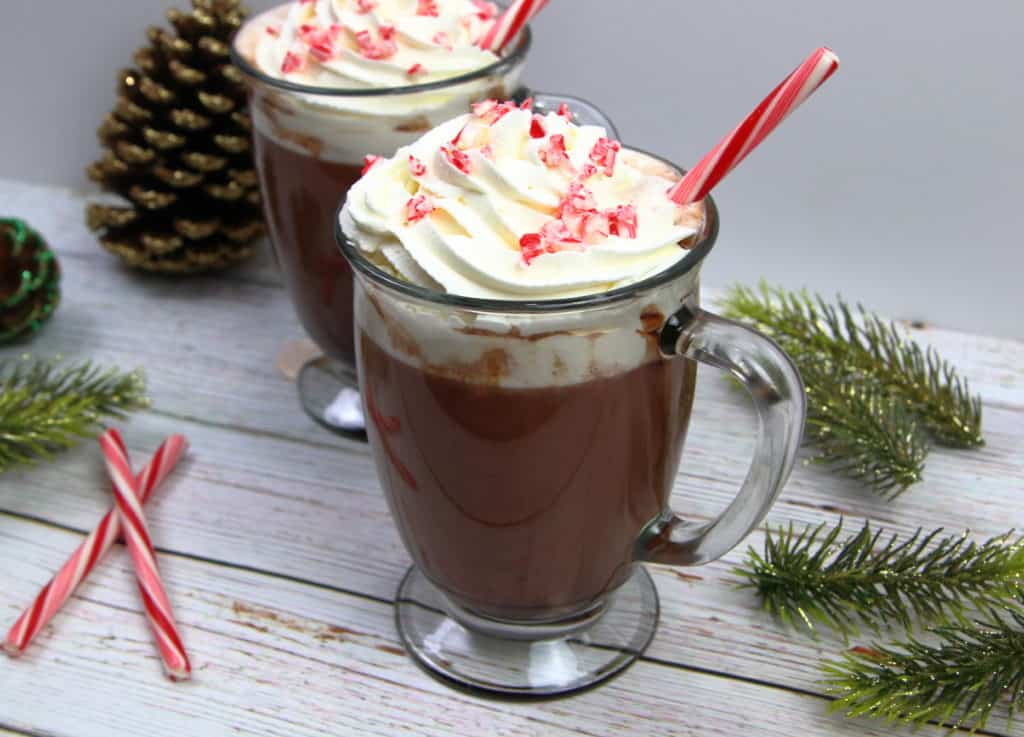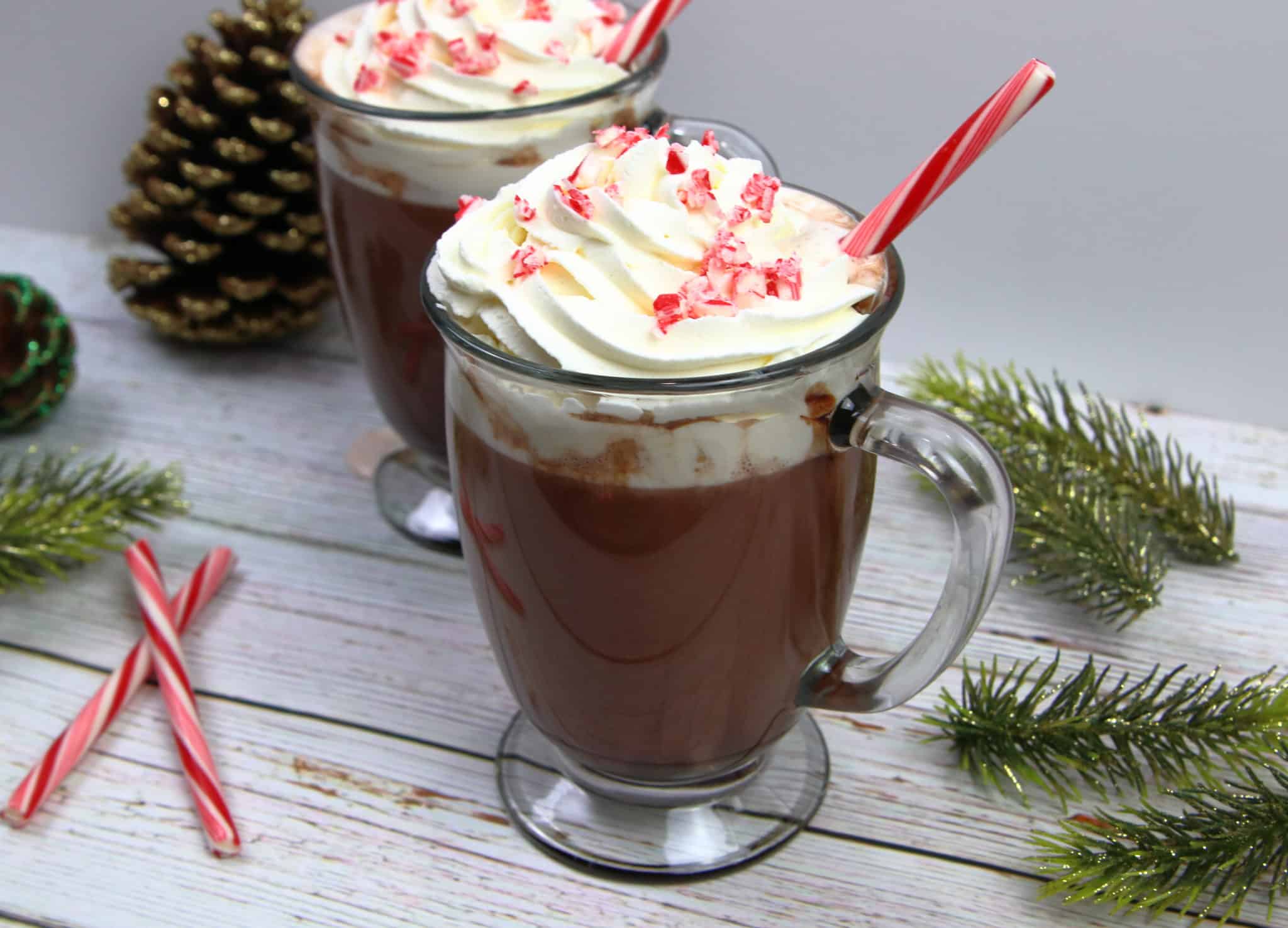 That's really all there is to this one! It's really as simple as throwing it all into a pot and MIX MIX MIX!
Now bundle up, grab a mug, and enjoy!
Dark Chocolate Peppermint Hot Cocoa
This rich and creamy dark chocolate peppermint hot cocoa is the perfect warm drink for those chilly fall and winter nights!
Servings:
4
8 ounce servings
Ingredients
12

oz

Heavy Cream

12

oz

Whole Milk

3

tbsp

Hershey Special Dark Cocoa Powder

1

cup

Milk Chocolate Chips

1

tsp

Vanilla Extract

¼

tsp

LorAnn Peppermint Oil

1

tsp

Brown Sugar

2

crushed candy canes

dash

salt
Whipped topping
1

cup

heavy cream

2

tbsp

powdered sugar

½

tsp

vanilla extract
Instructions
Using a hand or stand mixer, whisk the one cup of heavy cream, 2 tablespoons of powdered sugar and half a teaspoon of vanilla extract on high for about 3-4 minutes or until stiff peaks form. Set aside.

Heat the 12 ounces of milk and 12 ounces of heavy cream in a medium saucepan over medium high heat.

Mix in the dark powdered cocoa, chocolate chips, crushed peppermint, vanilla extract, peppermint oil, and brown sugar.

Heat and whisk until hot and fully mixed. Pour and serve!

*Note* This is a VERY rich recipe! If it's too rich and chocolatey, simple add more milk or use less chocolate chips. You can certainly adjust the amounts to tast!