You ready for the easiest drink ever? Here we go. Classic mimosas are where it's at. This has got to be THE most popular brunch cocktail recipe there is.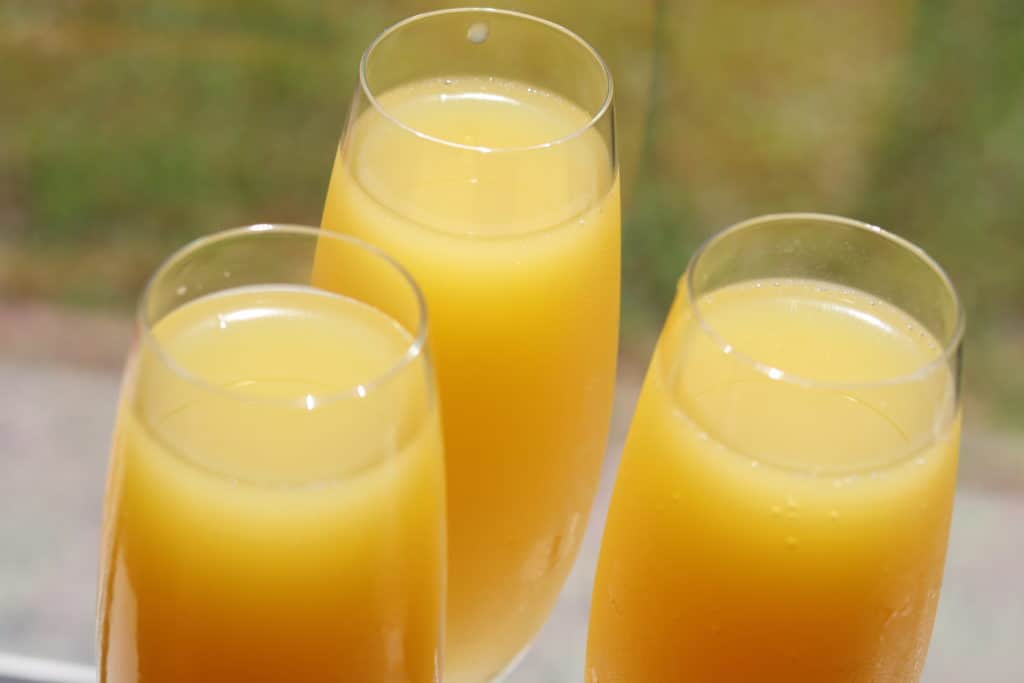 A good mimosa is hard to resist. Good thing they're so easy to make! And they are the perfect companion for some Avocado toast with fried egg. All you need is your favorite sparkling white wine (I loooove a good, dry prosecco) and whatever orange juice you prefer. I would definitely go for pulp free for this drink. I like some moderately pulpy orange juice on its own, but it's just weird in a mimosa. There are several ways you can vary up the classic mimosa by using different juices, but I like the good old fashioned orange juice and sparkling wine. It makes me feel so fancy and luxurious.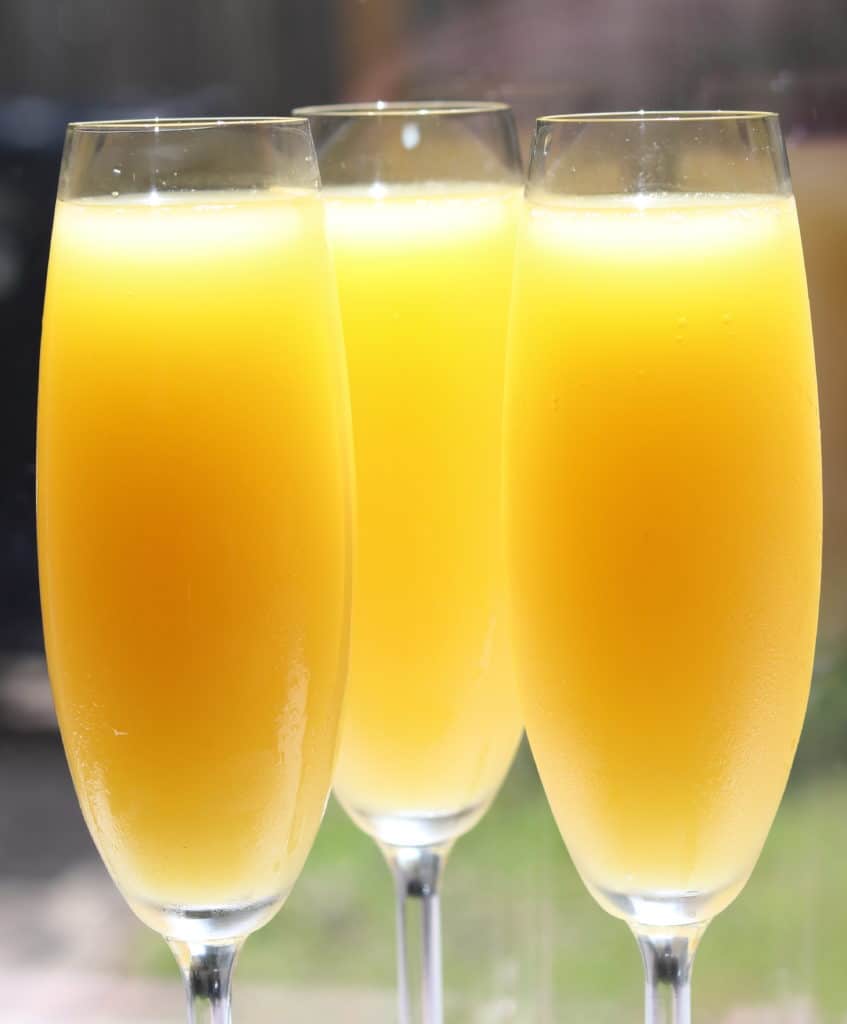 There's no exact science to the ratio of sparkling white wine to orange juice when making the mimosa. It's really all about personal preference, balf and half is a pretty safe way to start. If that doesn't work for you, adjust the amounts accordingly. You can certainly do more orange juice than sparkling wine if you want to weaken the alcohol content. I'll be honest though… a mimosa is basically just an excuse to drink champagne in the morning… so I may or may not go for more 60/40 prosecco/orange juice. You want to enjoy yourself, right? Heavy pour that champagne and splash it on top with orange juice if that's what you want! I won't judge if you won't.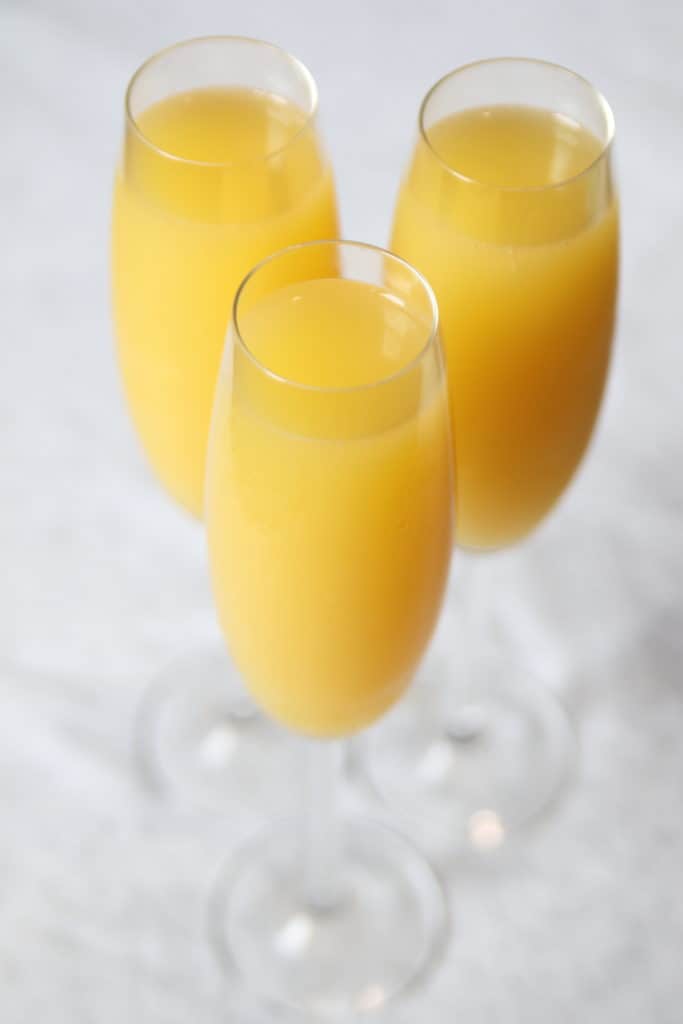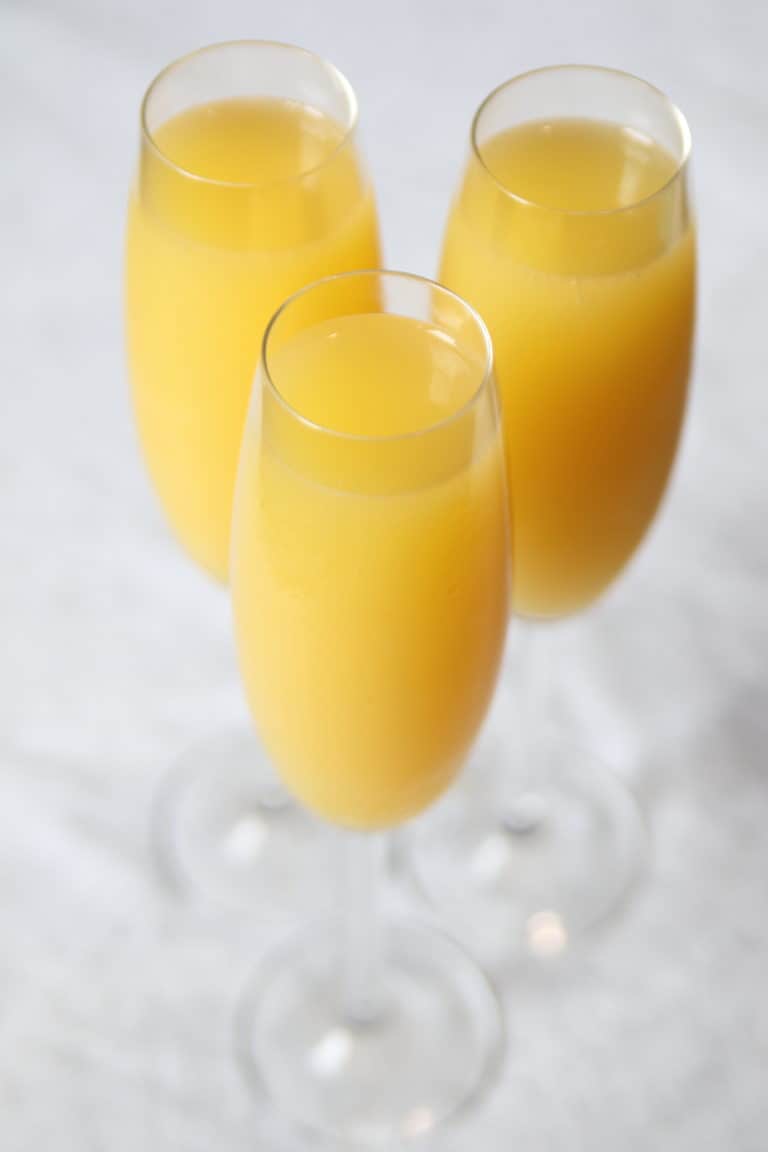 Tip: I love mine extra chilled. To me, a good cold drink can't be beat. I make sure my prosecco AND orange juice have been in the fridge long enough to be fully cold.
That's pretty much all there is to it! Easy, right? So go grab a flute, pour your favorite bubbly, top it off with the orange juice and enjoy yourself! Cheers!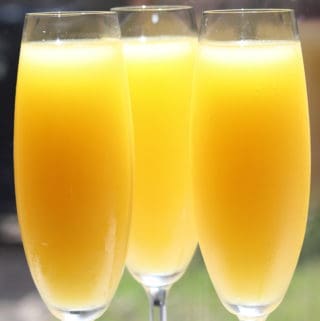 Ingredients
4

oz

sparkling white wine

(champagne, prosecco)

4

ox

orange juice

whatever your fave is. I love Simply Orange
Instructions
Pour sparkling wine into champagne flute, filling it about half way.

Add orange juice and fill close to the rim.

That's it! Easiest drink ever! Enjoy!
Nutrition
Serving:
8
oz
|
Calories:
135
kcal