Here's the deal. Avocado toast is so easy I feel silly writing instructions about it. But for some reason, I don't think I had avocado toast until I was 34, and then I wondered where it had been all my life (except everywhere all over food blogs, articles, and tv), but I digress. I didn't pay any attention to it. Don't be like me- PAY ATTENTION. Avocado Toast with Fried Egg is so delicious and SO EASY.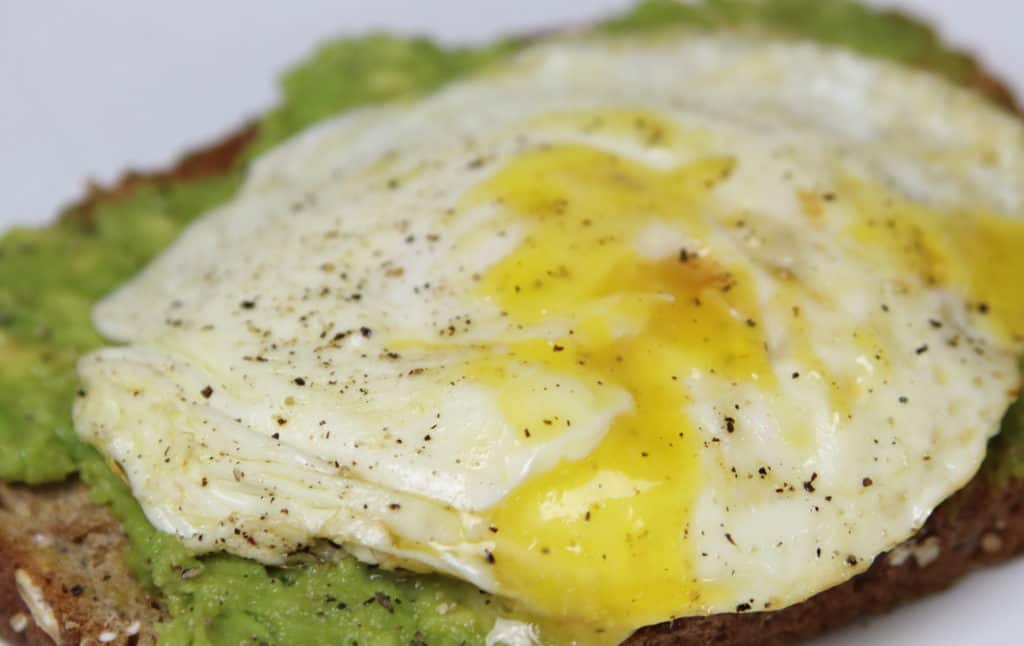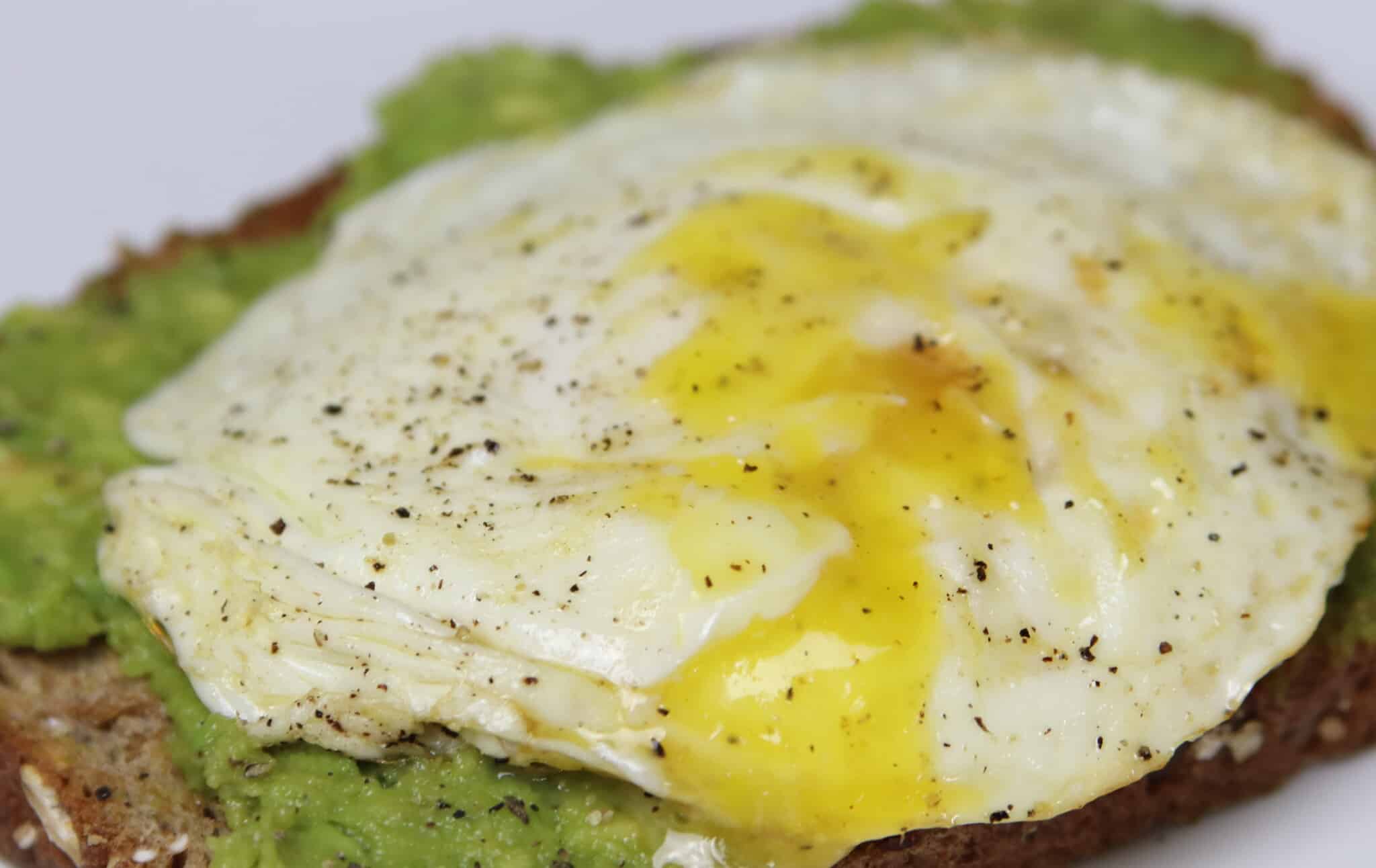 Choosing your avocado
Finding the perfect avocado sometimes feels like finding a four leaf clover or the holy grail itself. When you give it a little squeeze, it should give juuuuuust slightly. Too soft and it's overripe and not pleasant. It's incredibly frustrating to slice into an avocado and find it brown. But if it's too hard it's really difficult to work with. Balance, people.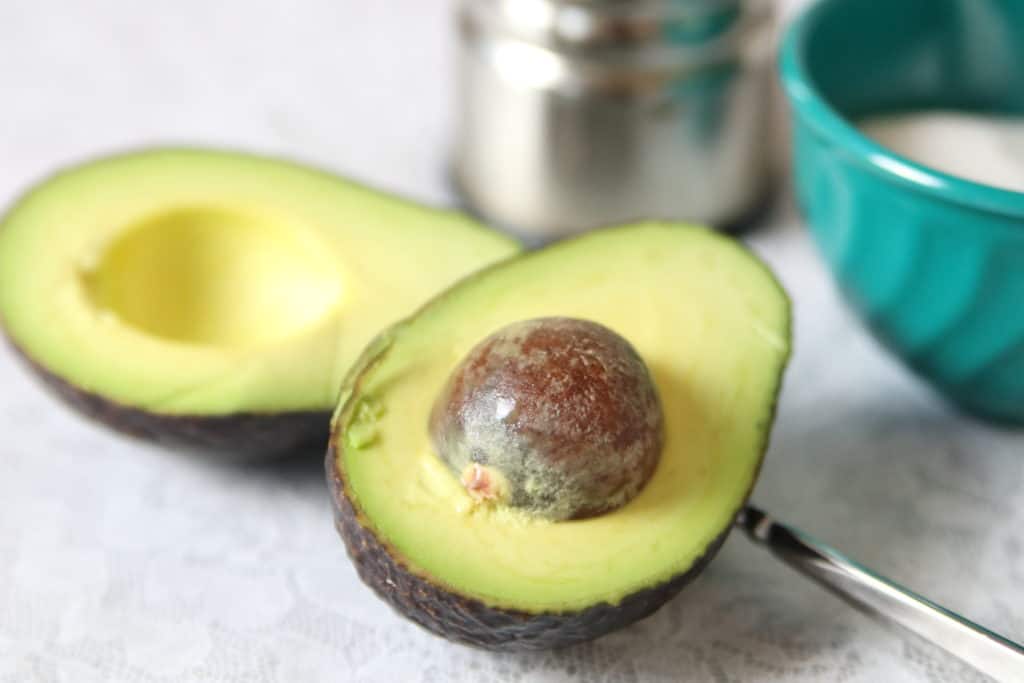 How do I cut and scrape the avocado?
Once you decide on your perfect avocado, use a sharp, non-serrated knife, slice all the way around the long way symmetrically. Grab each half and give it a twist and it should come apart easily. Using that same knife, poke the seed with the sharp tip right about the surface of the actual fruit and pop it out.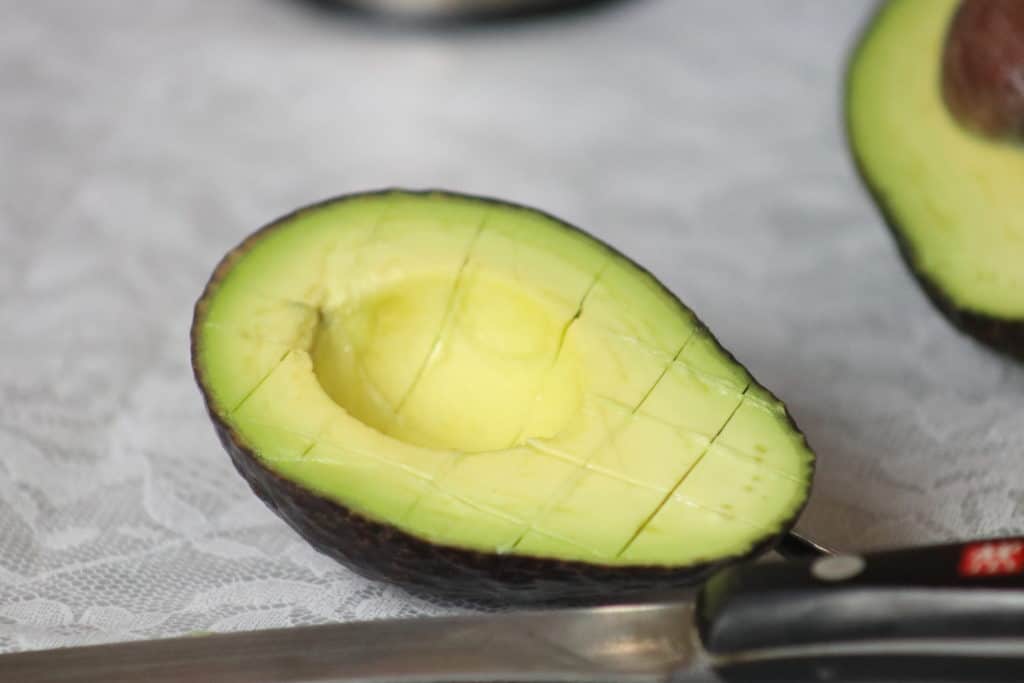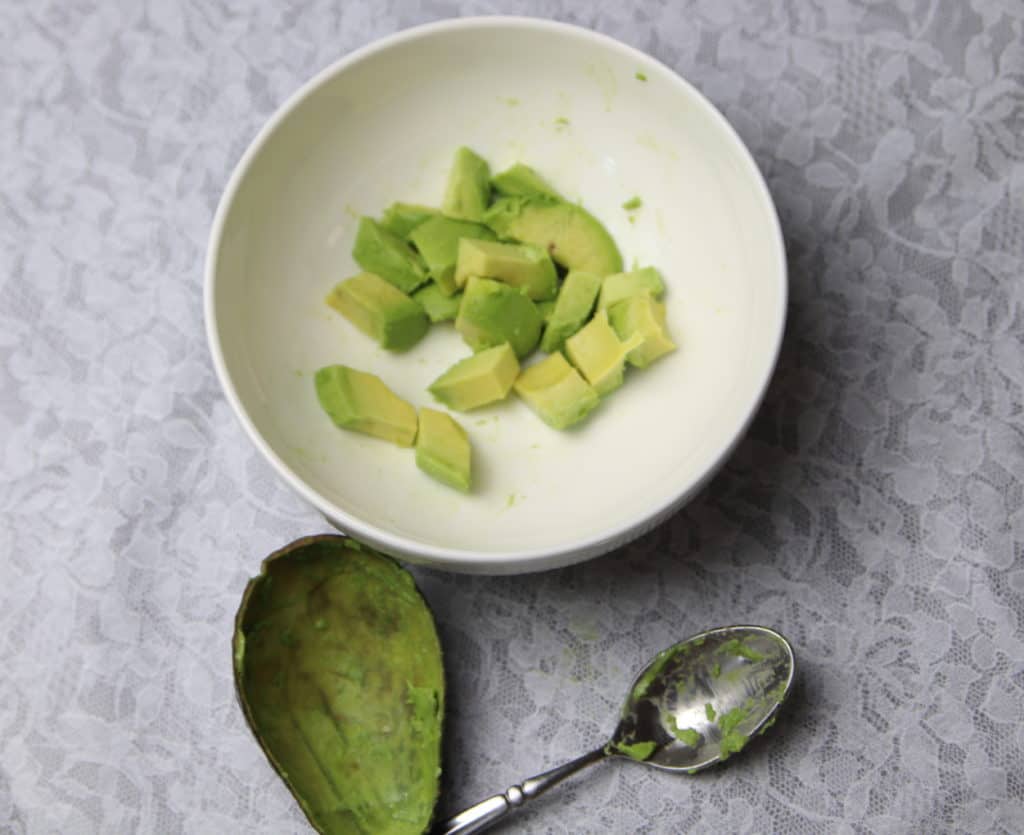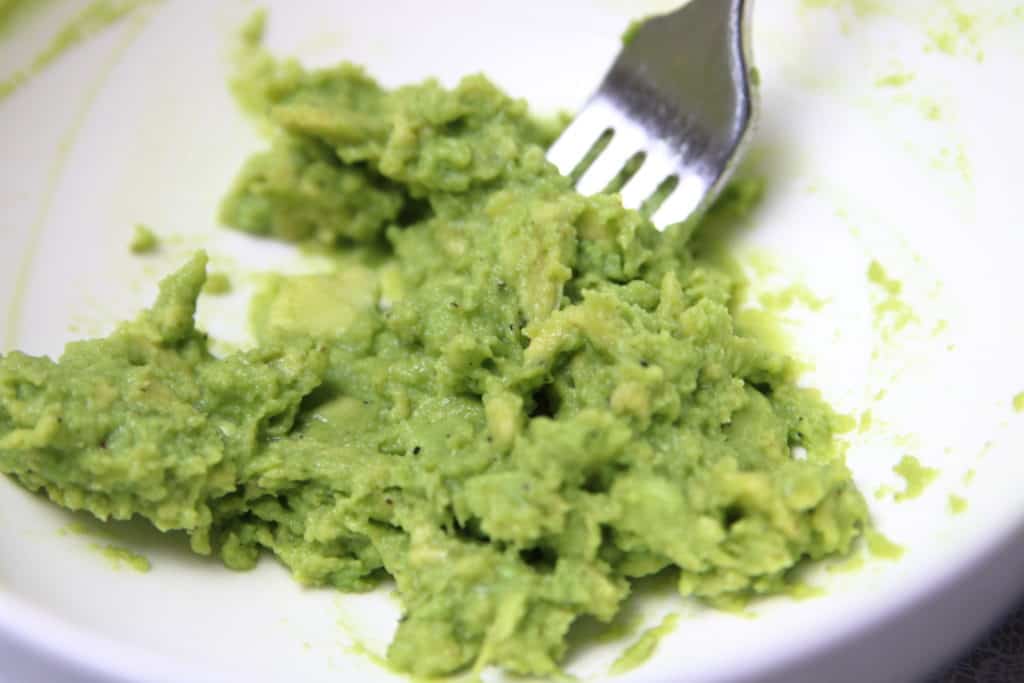 Now, carefully using that knife, cut slices in the fruit only (NOT through the shell) long ways and then slice again cross ways. make sure you cut all the way down to the shell. But BE CAREFUL! If you're holding this in your hand, you can EASILY slice right through the shell right into your palm.
Once you've sliced the meat of the fruit, use a spoon and rim around the shell, scooping the fruit into a bowl. If you have cut the fruit into cubes, it will come right out. After it's spooned into a bowl, sprinkle in some salt and pepper and *smash smash smash.* I think it's wonderful with simple salt and pepper, but you can certainly spice it up however you like.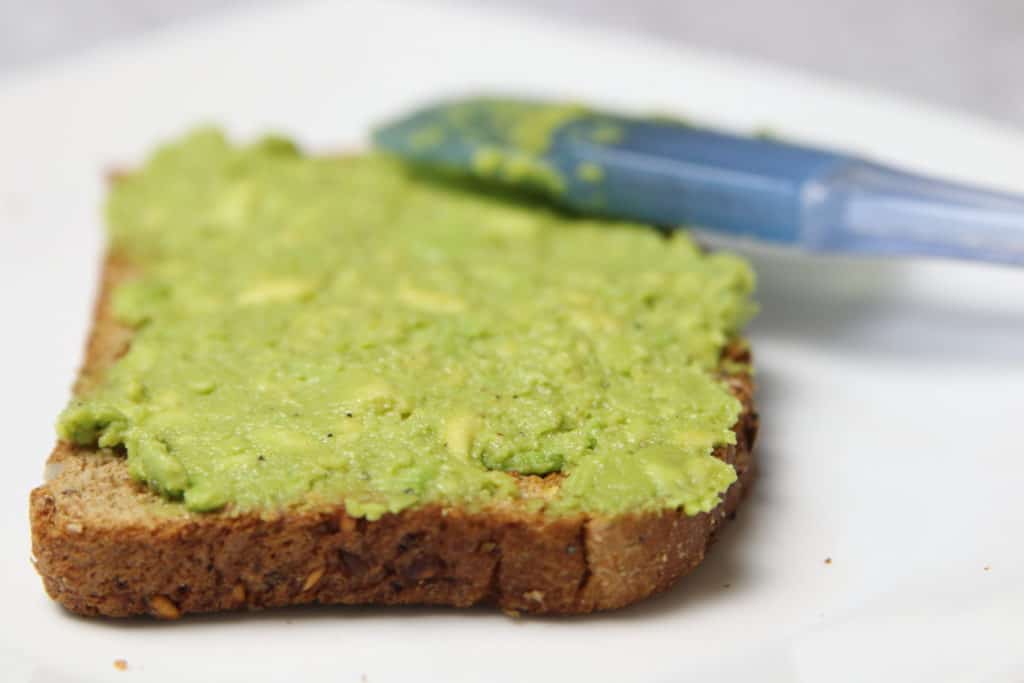 What else can I put on my Avocado Toast?
And now, we schmear. Avocado toast alone is delightful. Light and fresh, but a fried egg makes everything better. You can also top with:
tomato
poached eggs
seeds of nuts
scrambled egg
your favorite vegetables
fresh herbs
pico de gallo
The awesome thing about avocado is that it's mild, and will take on the seasonings and flavors of other ingredients well.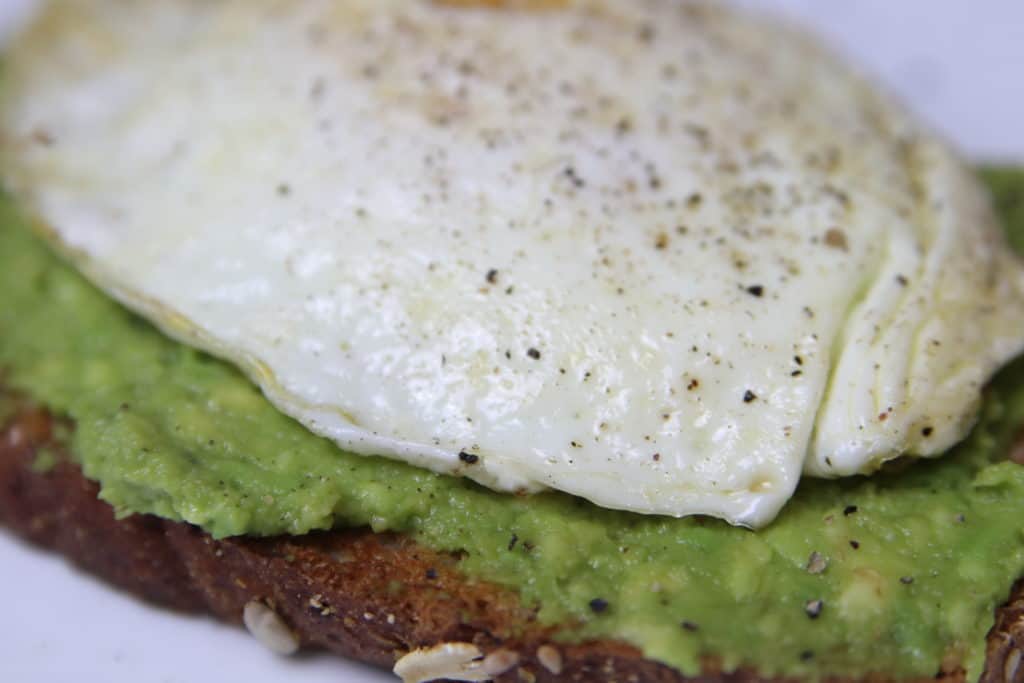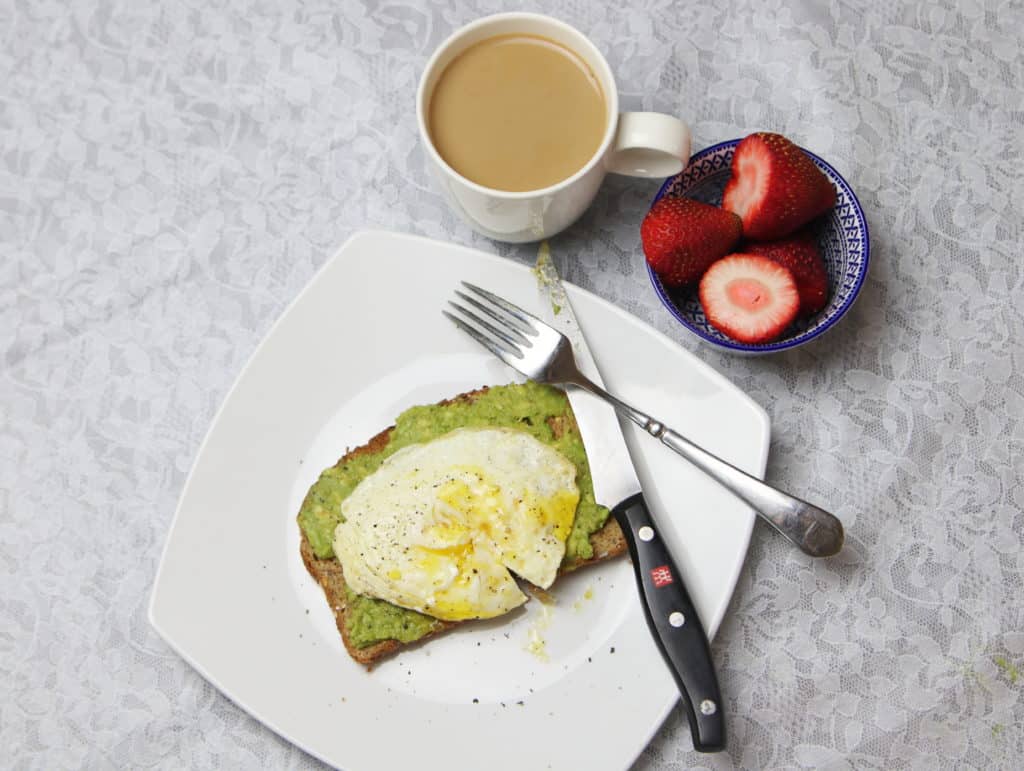 That's pretty much it!
Personally, I could eat eggs for every meal. I LOVE eggs. So keeping it a simple avocado toast with fried egg is all I need. And BONUS: it's healthy too. A few fresh strawberries on the side and a cup of coffee is just heaven!
Enjoy!
Looking for some more healthy-ish recipes? Try: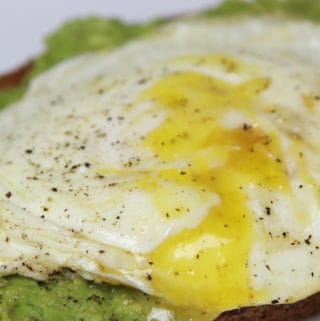 Ingredients
1

half

avocado

store the other half for later

1

fried egg

scrambled, poached

1

piece

bread

toasted

salt and pepper

to taste
Instructions
Slice avocado in half long way, symmetrically. Twist halves apart. Set one aside for later.

Cut avocado meat in the shell, long ways, the crossways, making cubes. Scoop out into a bowl with a spoon.

Add salt and pepper and smash with a fork until creamy

Smear creamy avocado onto a piece of toast.

Top with a fried egg. That's it! Simple. Enjoy!
You can also top your toast with other spices, vegetables, or eggs prepared different ways. This is a highly versatile and customizable dish!
Nutrition