I'm a meat eater. I'll just get that out there. We don't do a lot of vegetarian meals at my house, however, I do love a good vegetable sandwich. With the right kind of bread, a variety of grilled vegetables, a good spread, and some delicious spices, a veggie sandwich can be just as satisfying. And bonus! This vegetable sandwich with roasted red pepper hummus is lighter in calories and SUPER easy to make.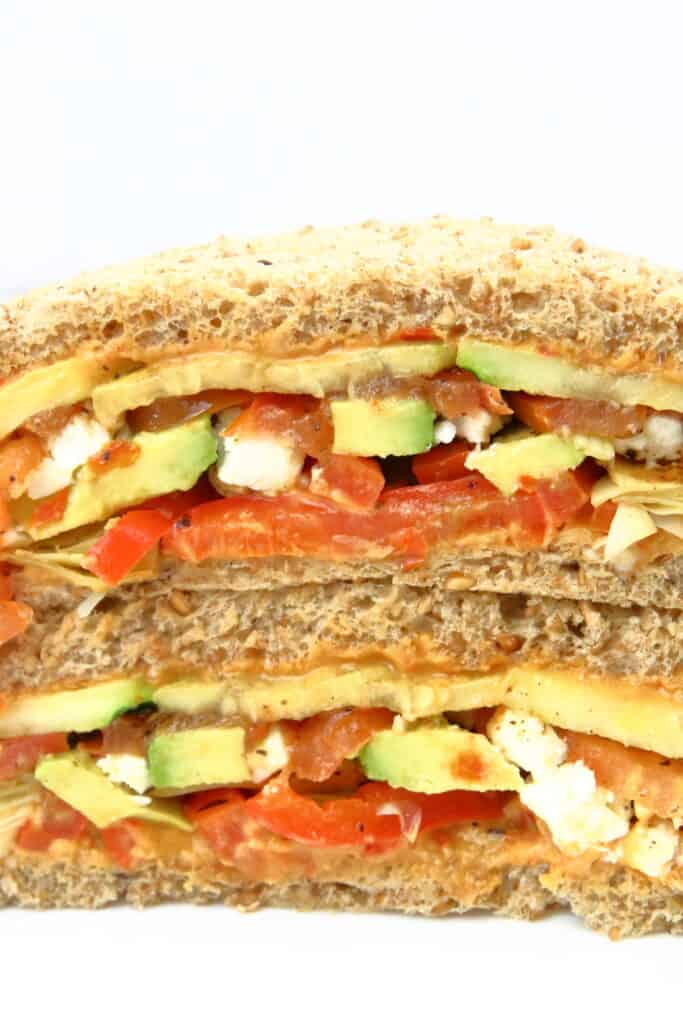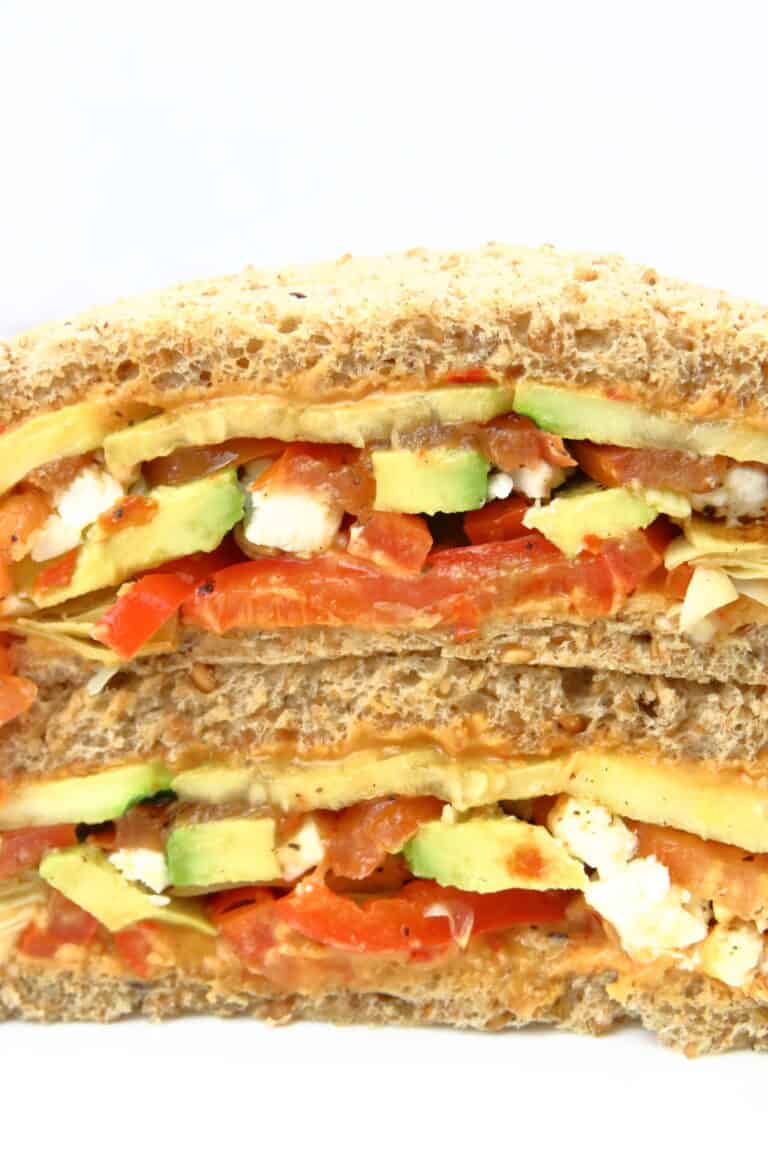 What do I need for a Vegetable Sandwich?
One of the beautiful things about a vegetable sandwich in general is that they are extremely easy to customize exactly to your taste. For this veggie sandwich I included:
zucchini
red bell pepper
canned artichokes
sliced roma tomatoes
feta cheese
sliced avocado
roasted red pepper hummus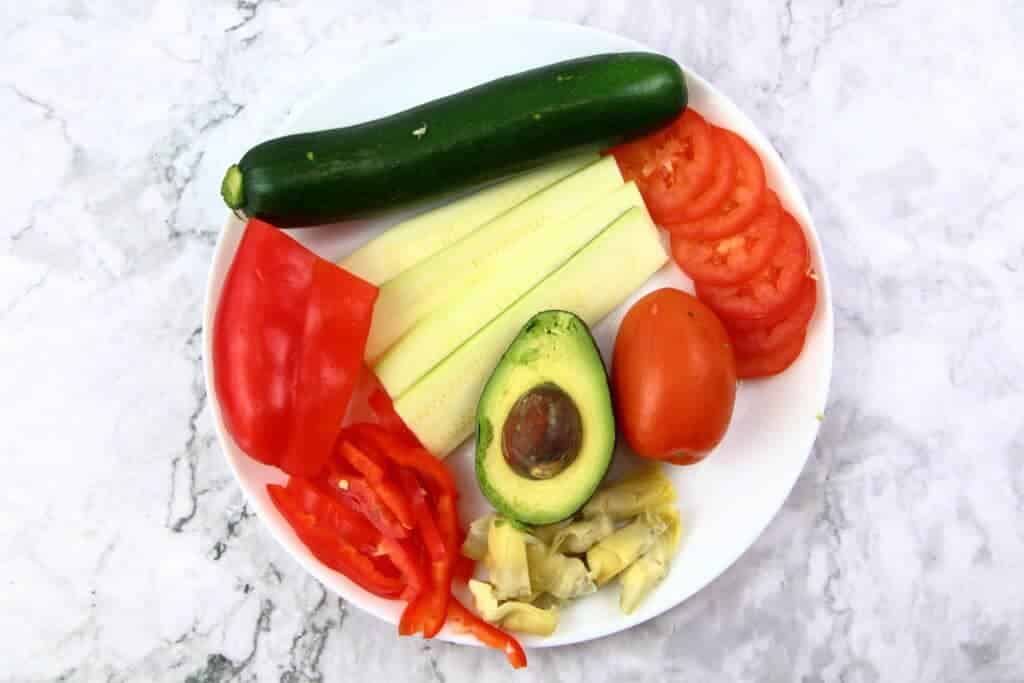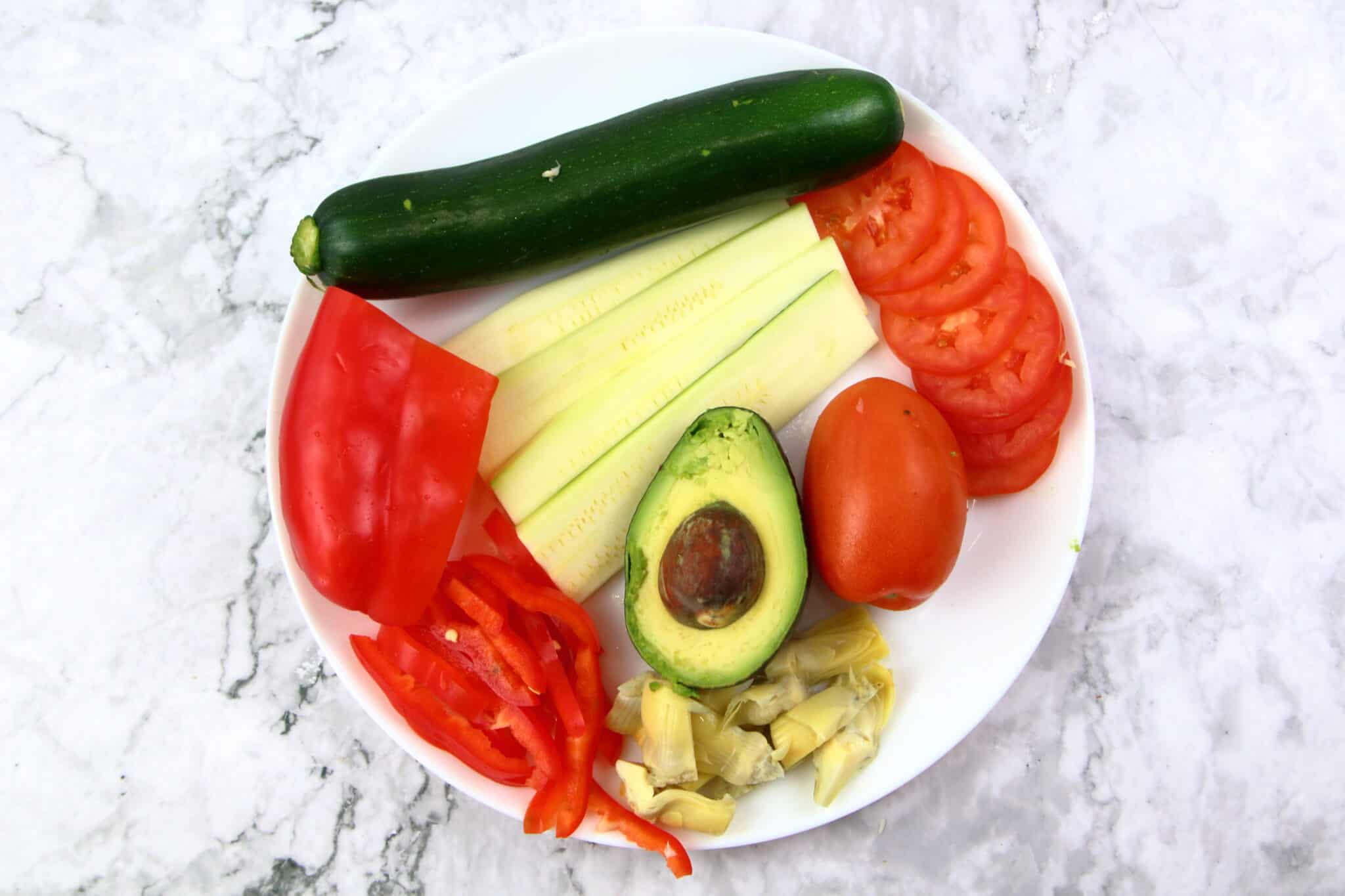 Now, you can add or subtract as you like. Here are some other options for your vegetable sandwich:
Black/Green olives
broccoli
cauliflower
mushrooms
onions
carrots
spinach
cabbage
Just to name a few… You really can do so much.
Is this Vegetable Sandwich Vegan?
This exact recipe is not because of the feta cheese, but all you need to do it leave it out and you'll have a delicious vegan sandwich. The hummus and the bread are both vegan.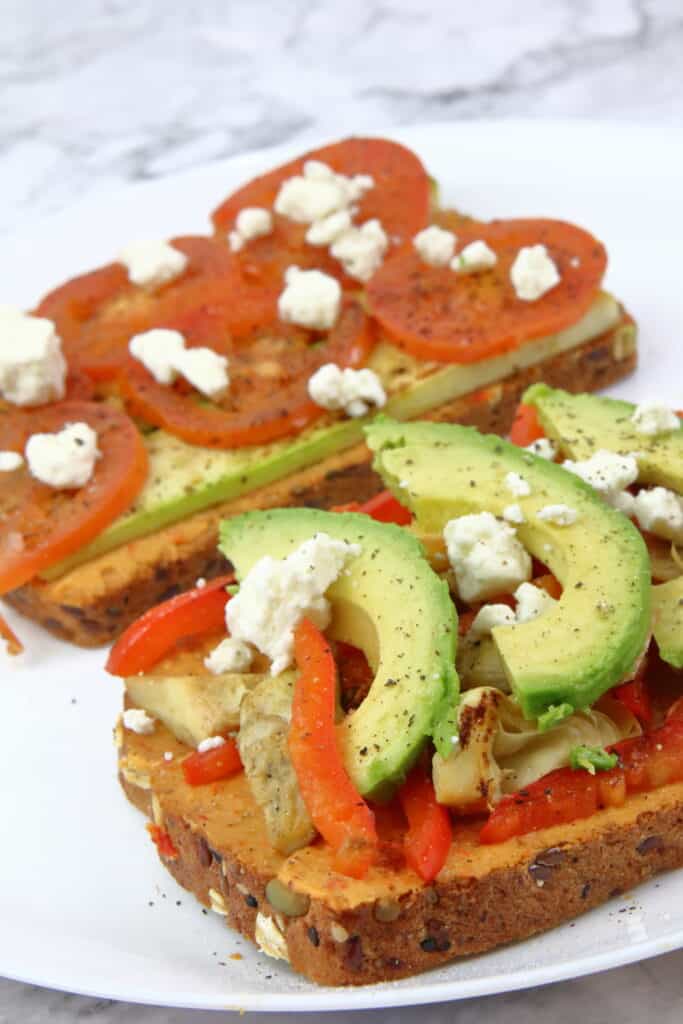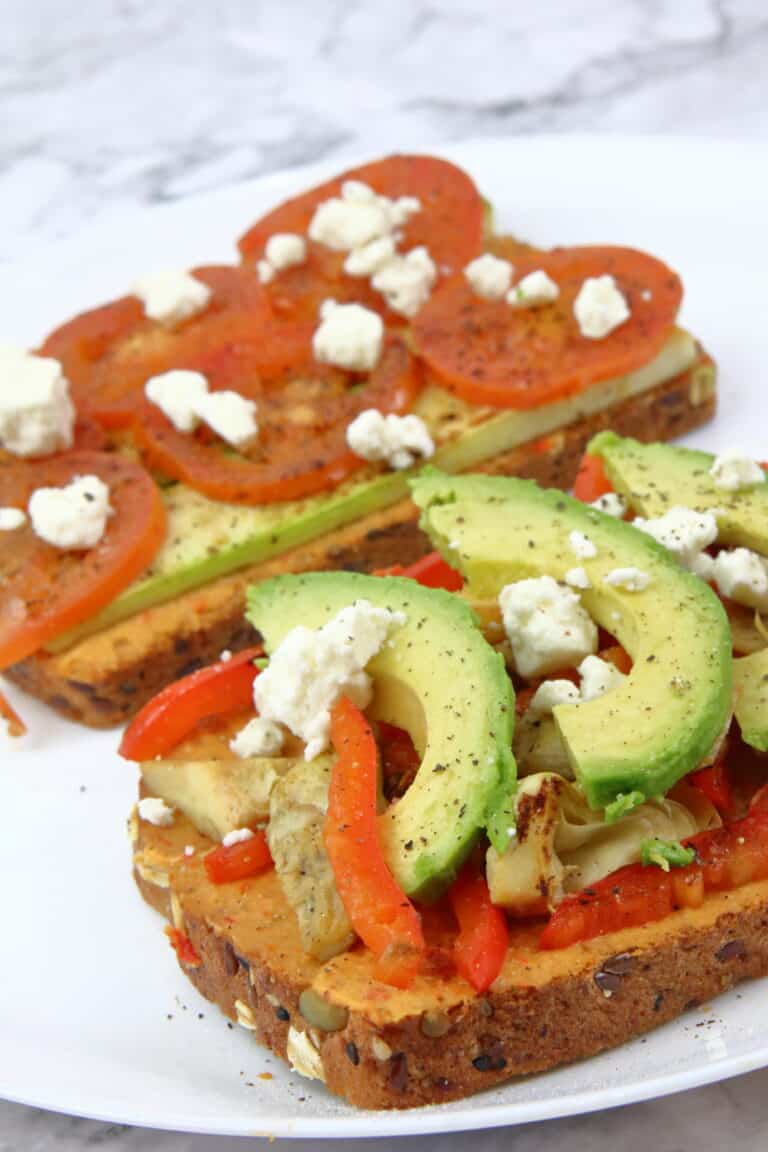 How do I cook the vegetables?
For this particular recipe, I sautéed them in a medium skillet. If you wanted to get extra fancy, you can grill some of them on a charcoal grill, especially the zucchini.
Keep in mind: Different vegetables cook at different speeds so consider that when you decide on your ingredients list. You can mix them up when you cook them as long as they have similar cook times.
How long?
That depends on how crunchy you want them to be. You can give them a quick sear or cook them until they are quite a bit softer.
What kind of spread should I use for my vegetable sandwich?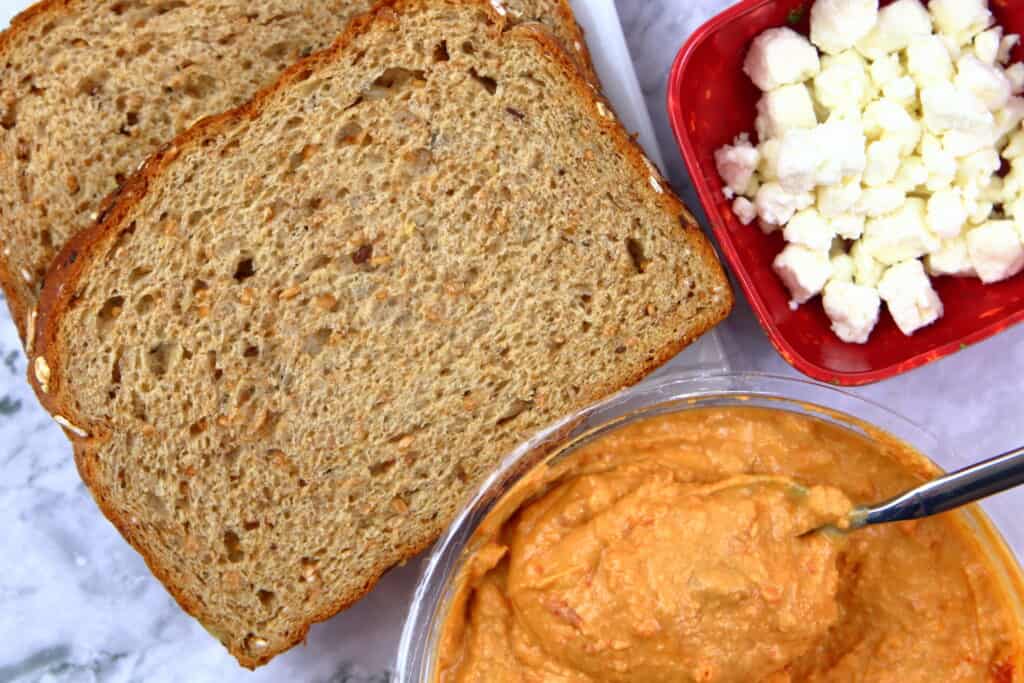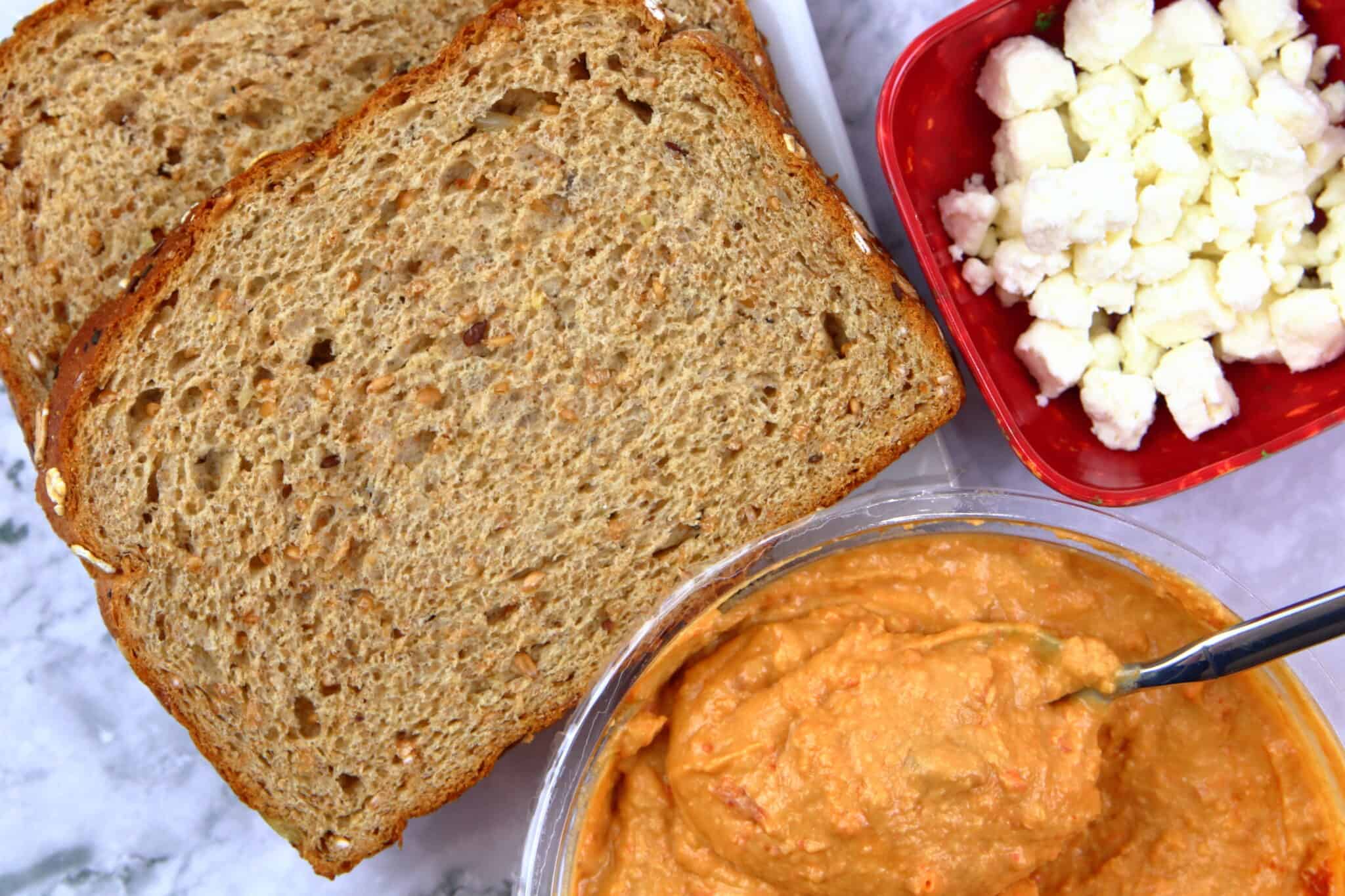 I personally recommend some kind of hummus. If you have a good recipe for hummus, use what you like! I was feeling the need for convenience and picked up some Sabra Roasted Red Pepper Hummus. Super tasty. They have all kinds of flavors.
As far as bread, I REALLY like the Dave's 21 Whole Grain and Seeds bread. It's delicious.
What do you flavor your vegetables with?
I came across this seasoning called Killer Seasoning (paid link) on instagram and I decided to grab some on Amazon.
According to their website, it's a blend of herbs and spices that was created for the New Orleans French Market Creole Tomato Festival. That's all I needed to read. I had to try it.
SO good. It added just the perfect amount of pop to this vegetable sandwich.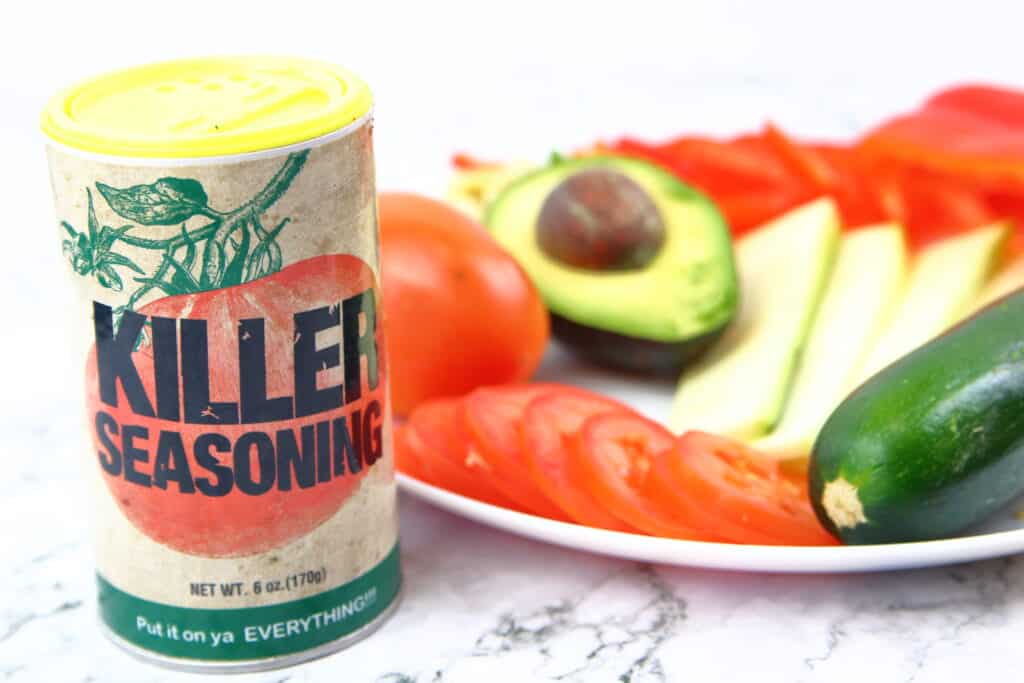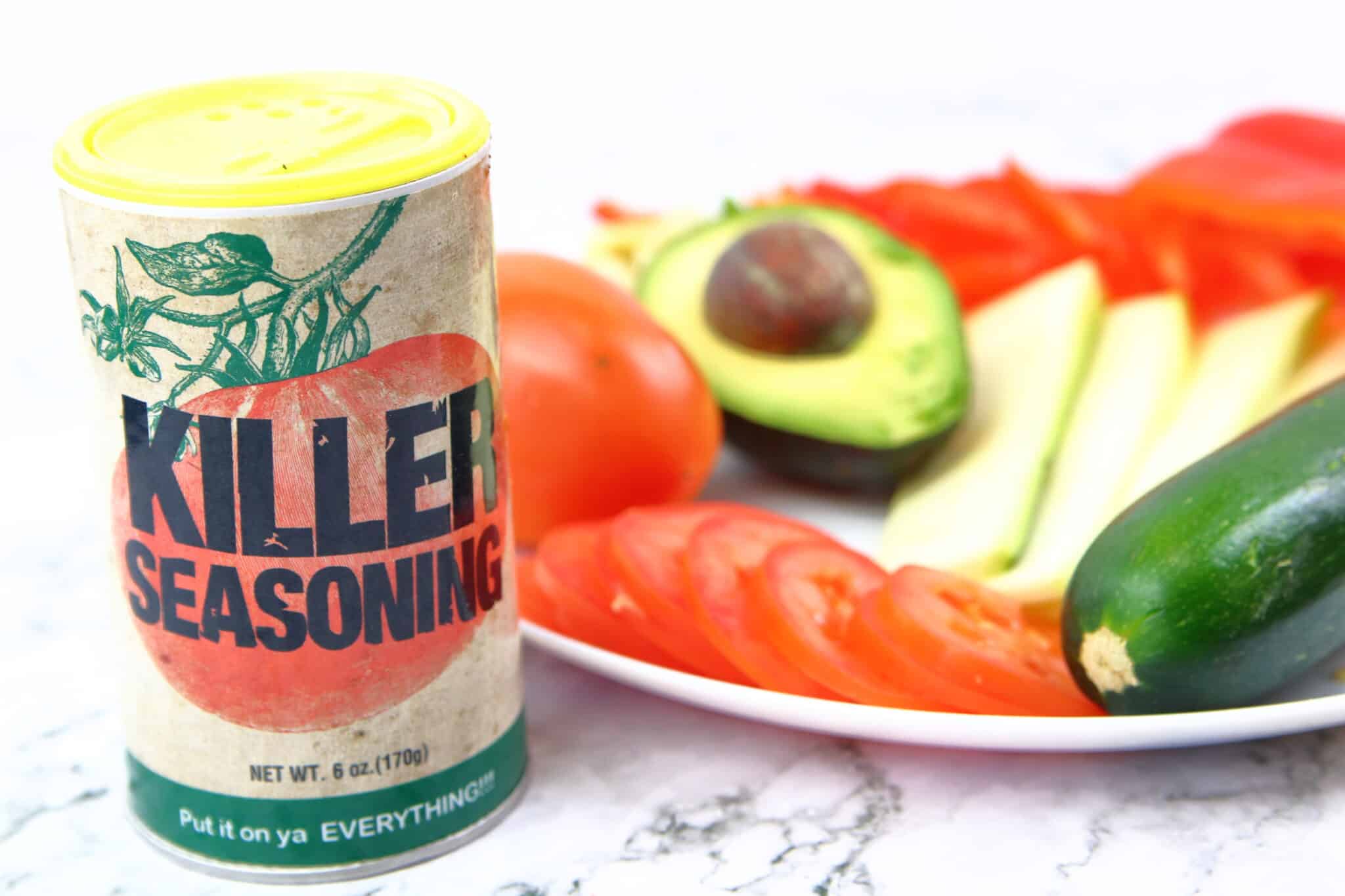 Feel free to use whatever you like, but this stuff really is sooo good!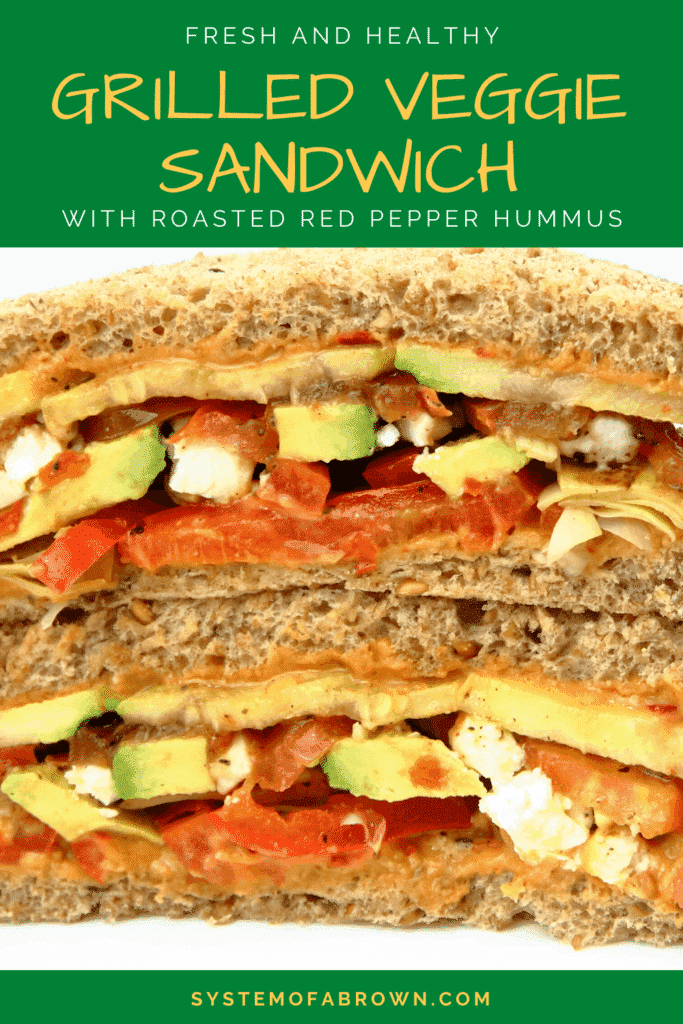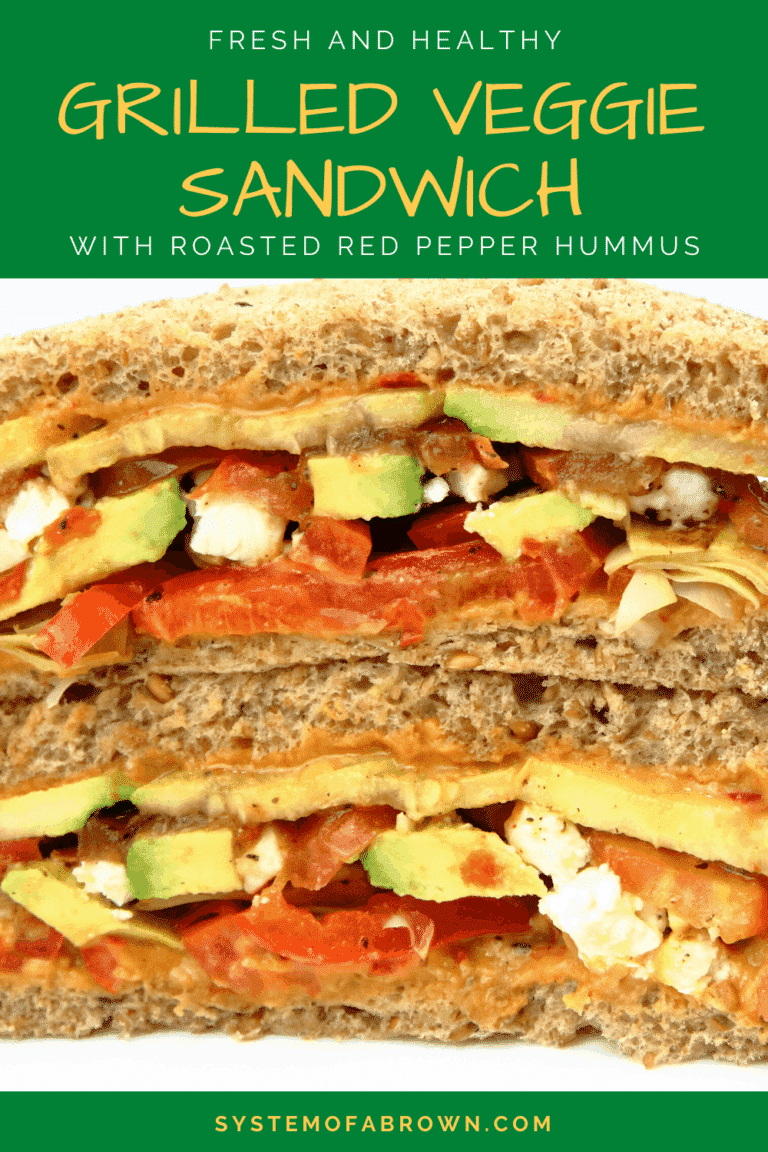 That's pretty much it! A healthy and delicious vegetable sandwich that is PERFECT for when you need a lighter, vegetarian option.
Looking for other vegetarian options? Try these: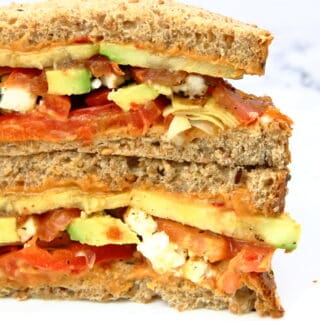 Grilled Vegetable Sandwich with Roasted Red Pepper Hummus
This Grilled Vegetable Sandwich with Roasted Red Pepper Hummus is a fresh, healthy, and delicious meal when you are looking for a lighter, vegetarian meal.
Print
Pin
Share on Facebook
Rate
Ingredients
2

slices of bread

I use Dave's Killer Bread 21 Whole Grains and Seeds

2-4

tbsp

roasted red pepper hummus

or whatever flavor you like

1

roma tomato

sliced

½

avocado

sliced

½

can

quartered artichoke hearts

chopped

½

red bell pepper

sliced

1

whole zucchini

sliced lengthwise

1

tbsp

feta cheese

1

tsp

Killer Seasoning

salt and pepper to taste

olive oil or vegetable stock
Instructions
Prepare bread. Toast if desired. Spread hummus on both pieces of bread. Sprinkle feta cheese over the hummus.

Heat a medium non stick saute pan over medium heat. Drizzle a tiny bit of olive oil or vegetable broth in the pan.

Lightly salt and pepper zucchini if desired. Saute the zucchini for about 1-2 per side. Remove from pan.

Sprinkle the Killer Seasoning or whatever other herbs and spices you like over the tomatoes. Saute in the heated pan for about 30 seconds each side. Remove from the pan and set aside.

Heat artichoke hearts and bell peppers in a little bit of oil or broth for about 5 minutes.

Layer zucchini , tomatoes, artichoke hearts and bell peppers on one side of the bread.

Add avocado slices. Sprinkle a little more Killer Seasoning on top of veggies.

Close the sandwich. Serve and enjoy!