This Triple Berry Fruit Sorbet is made with fresh blueberries, blackberries, raspberries, greek yogurt and fresh squeezed orange juice with very little refined sugar! A super delicious alternative to ice cream!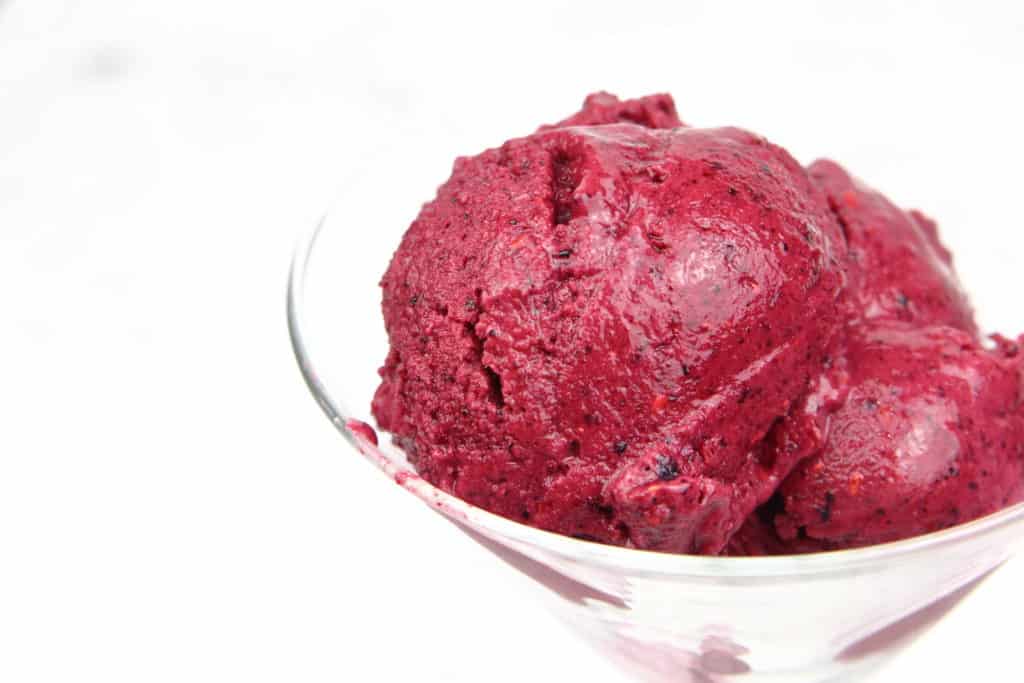 Ice cream is one of the ultimate gold star comfort foods. Especially when you live in Blue Bell country like I do. However, until modern science turns ice cream into a miraculous weight loss food, some of us need healthier alternatives. Enter: Triple Berry fruit sorbet. It's not sugar free; however, added refined sugars are pretty minimal. This recipe is reliant mostly on the natural sugars in the fruits and their juices, and it's pretty darn tasty!
First of all.. What is Sorbet?
The word "Sorbet" to me sounds like it would be something super luxurious and fancy, but in reality, it's fairly simple. Sorbet can come in a few different forms, but basically sorbet is an icy dessert typically made with frozen sweet fruit juice or fruit puree. It's also usually dairy free.
You can make several different varieties of sorbet with any combination of fruit you like.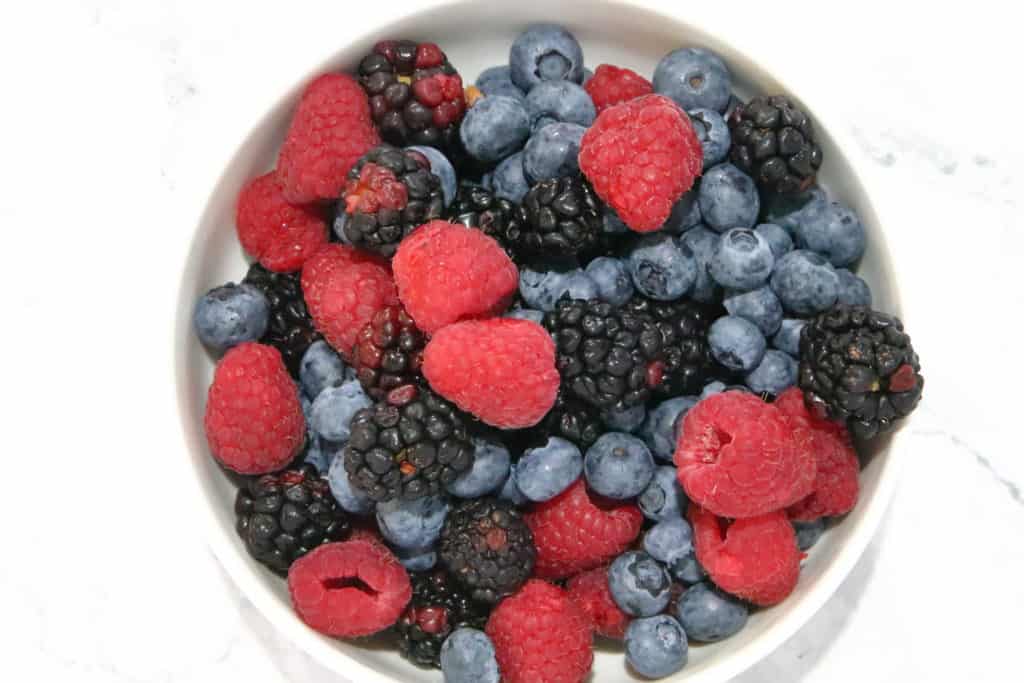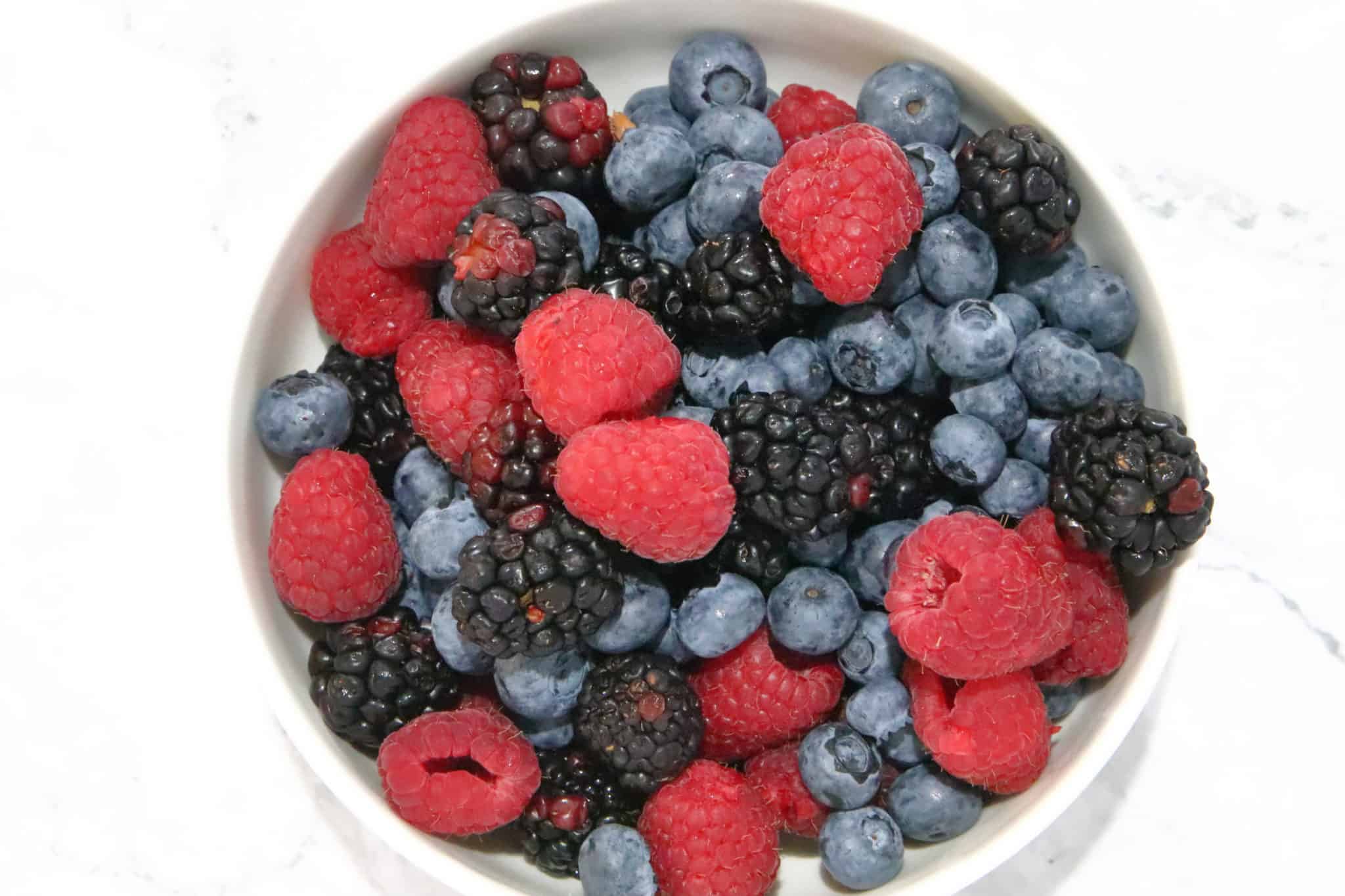 What is in this Triple Berry Fruit Sorbet?
The contents of this fruit sorbet is as the title implies, three types of berries! I chose blackberries, blueberries, and raspberries. I decided on these three because I really enjoy the combination of flavors.
Another reason I decided on this combination is because berries in general are low in sugar and packed full of antioxidants. Berries have tons of health benefits. You can read about some of them here.
I chose fresh berries from the produce section and froze them myself to ensure they were not full of added sugar. You can find no sugar added frozen fruit, but you have to look out for it. A lot of frozen fruit is packed with added sugar.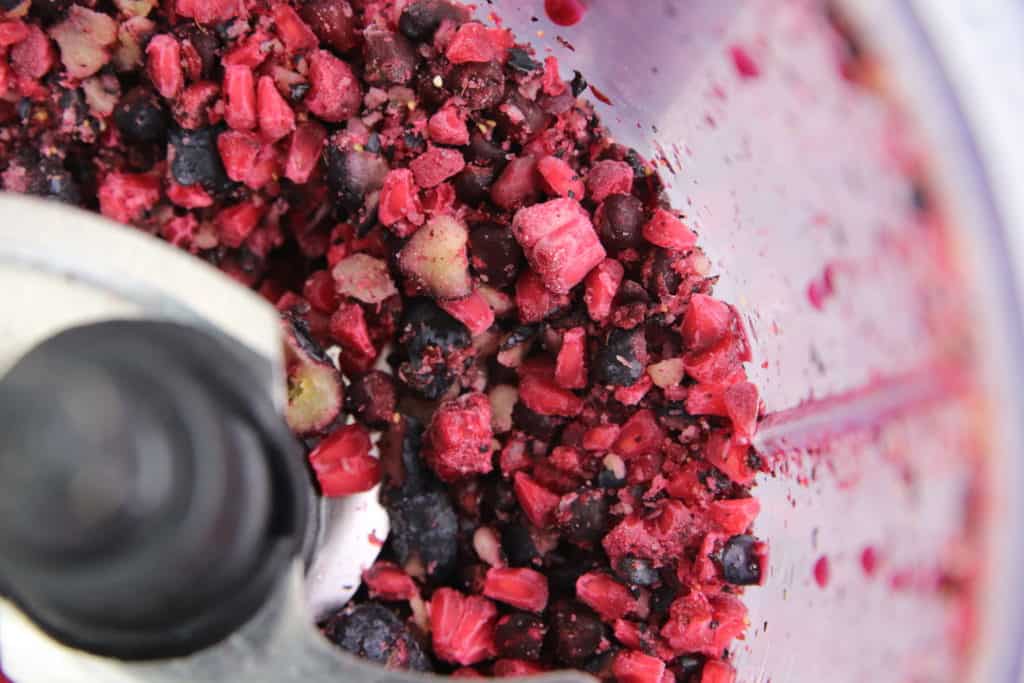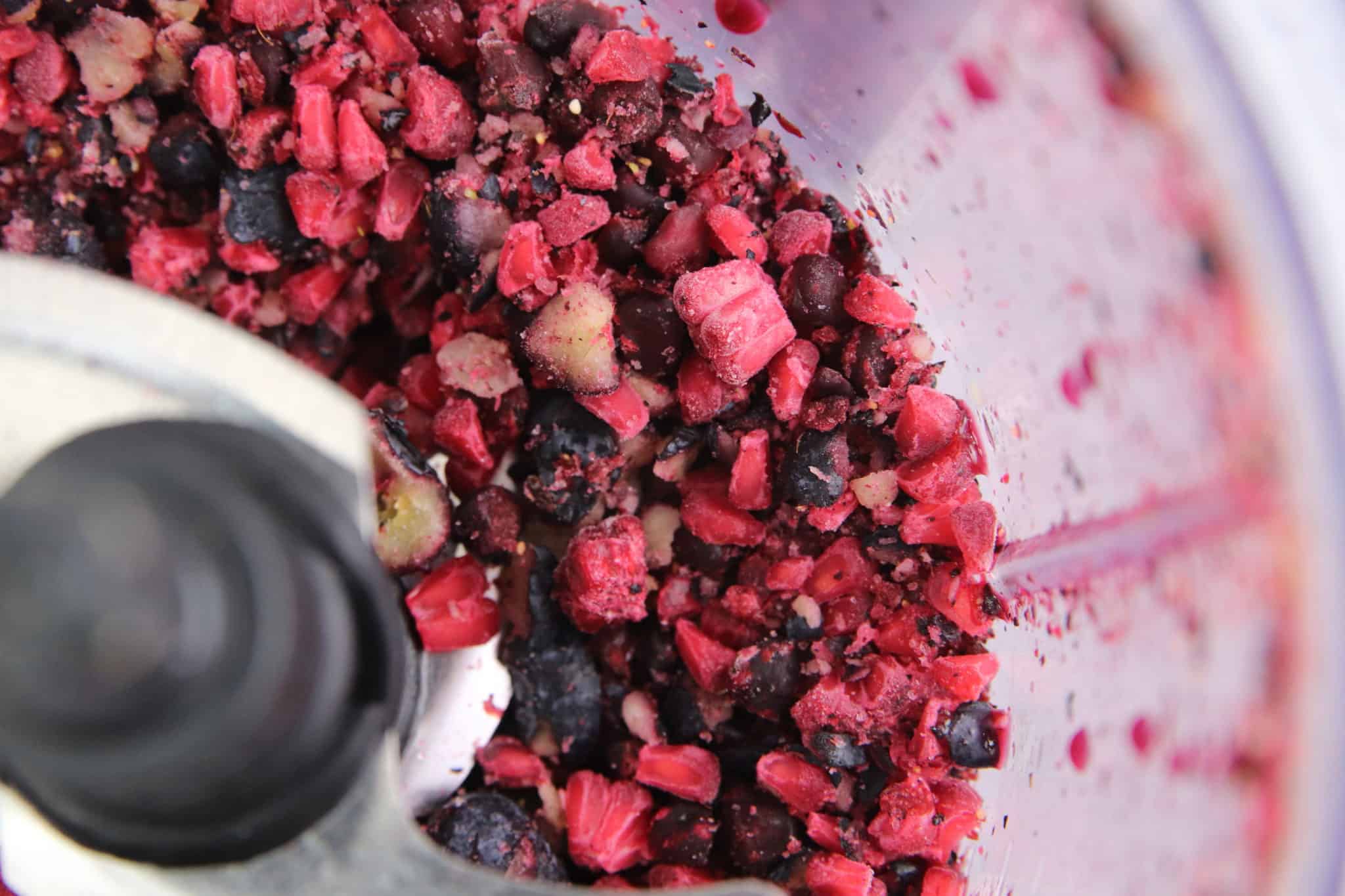 Other than the berries themselves, I only added fresh squeezed orange juice and low fat greek yogurt to this fruit sorbet. Now, a lot of greek yogurts have a lot of sugar added, but I LOVE the Dannon Light and Fit Vanilla Greek Yogurt. An entire container only has 80 calories, 7g of sugar (which compared to most others is not that much comparitively), and 12g of protein! You can find greek yogurt with even less sugar than that, but the taste is a little more tart.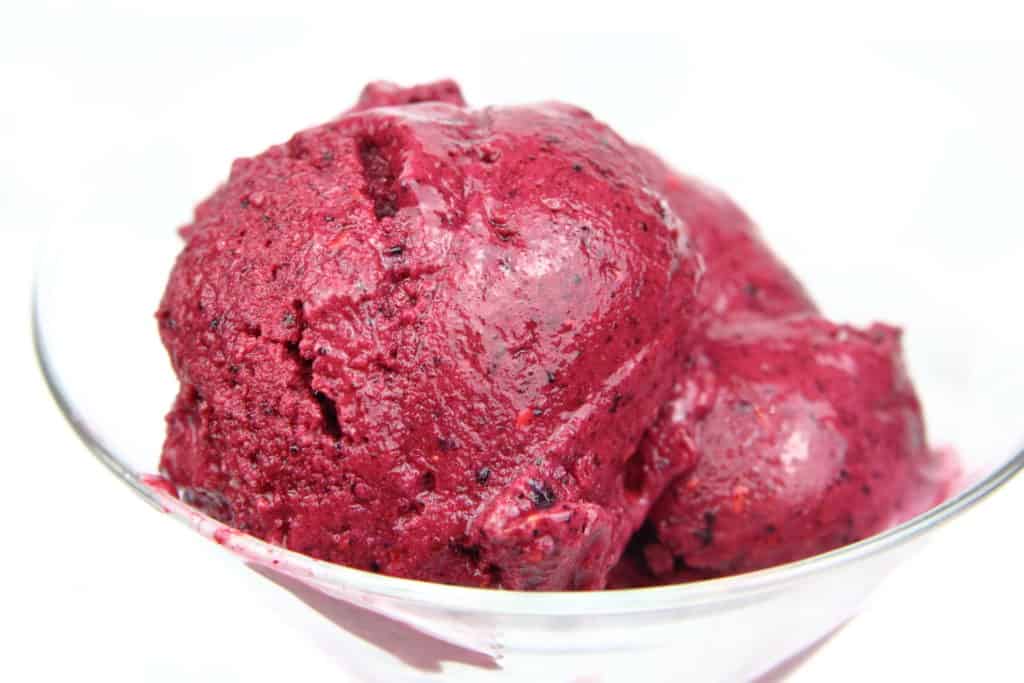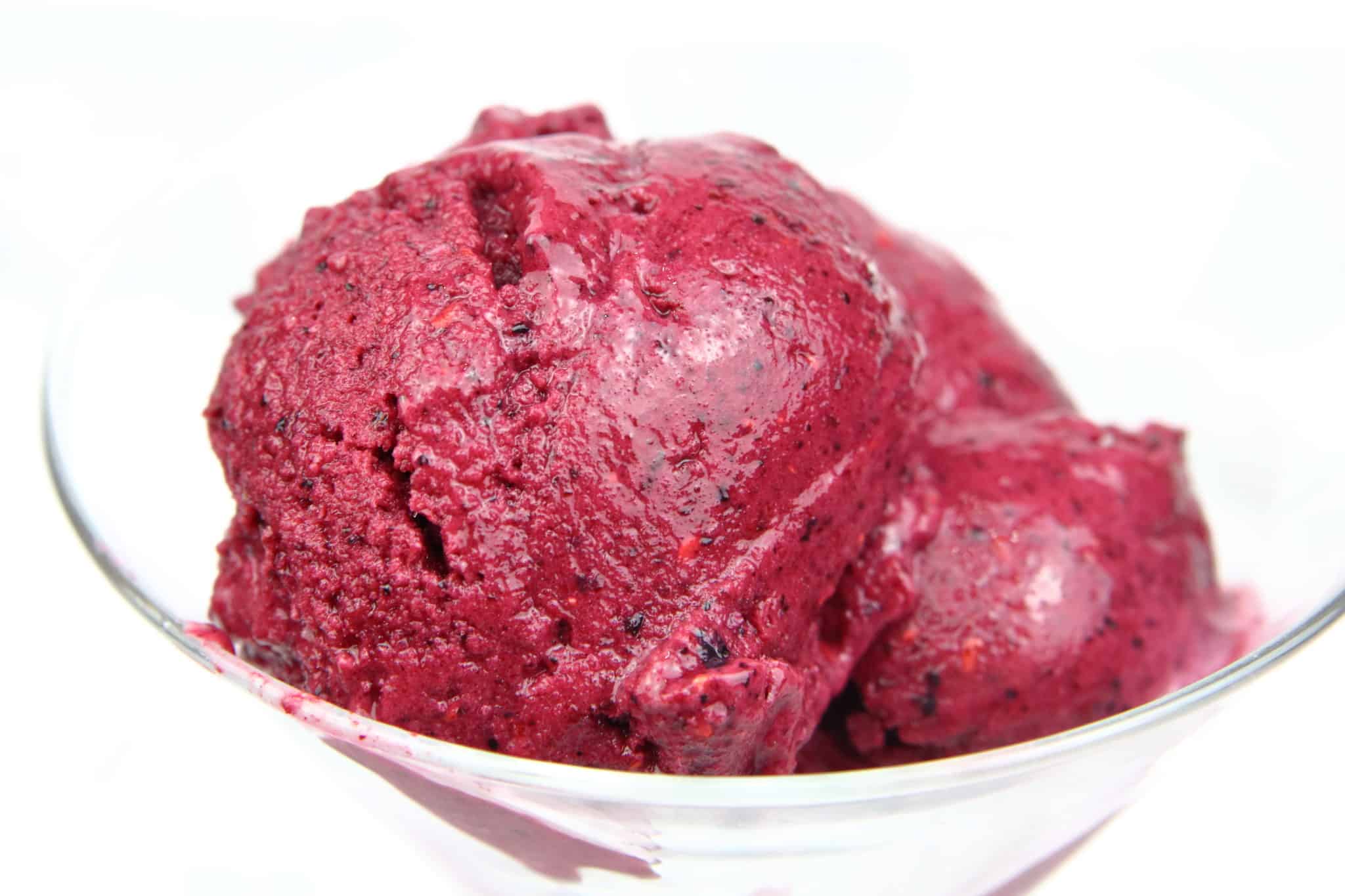 For the orange juice, I chose to hand squeeze it. I wanted to make sure it was 100% orange juice with absolutely nothing else added. I don't have a big fancy juicer, I just use a small hand juicer, but I use citrus so much that it has become a frequent flier in my kitchen.
The other invaluable tool for ensuring a super smooth and creamy fruit sorbet is a high powered food processor. I use a Ninja food processor and it is FABULOUS. It obliterates anything you put in it. It is 100% worth every single penny.
As an Amazon Affiliate, I earn a small commission at no extra cost to you.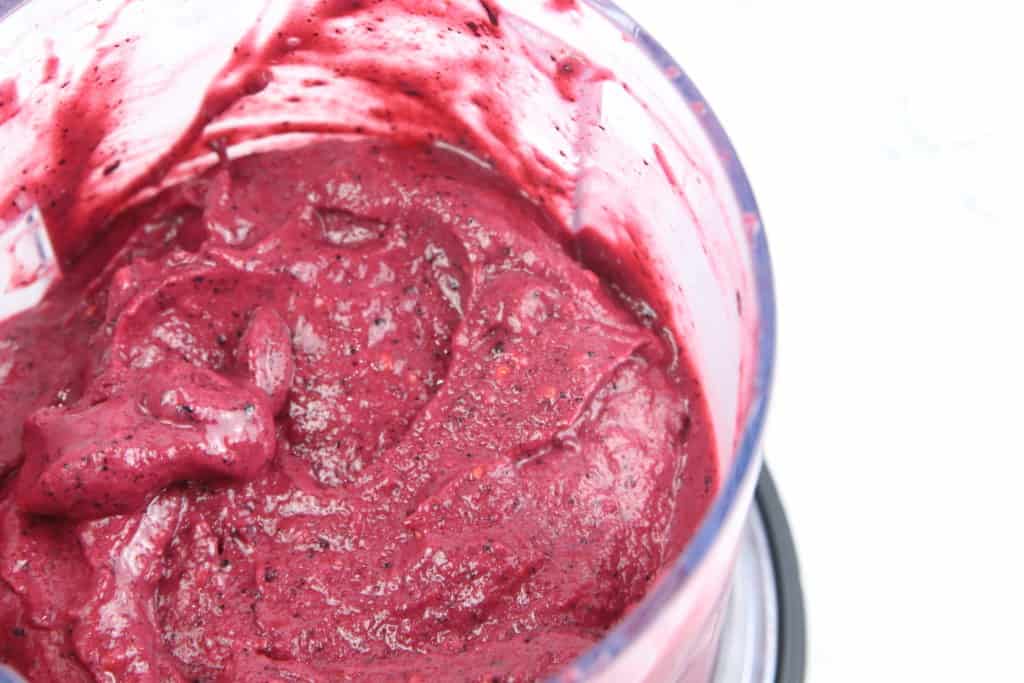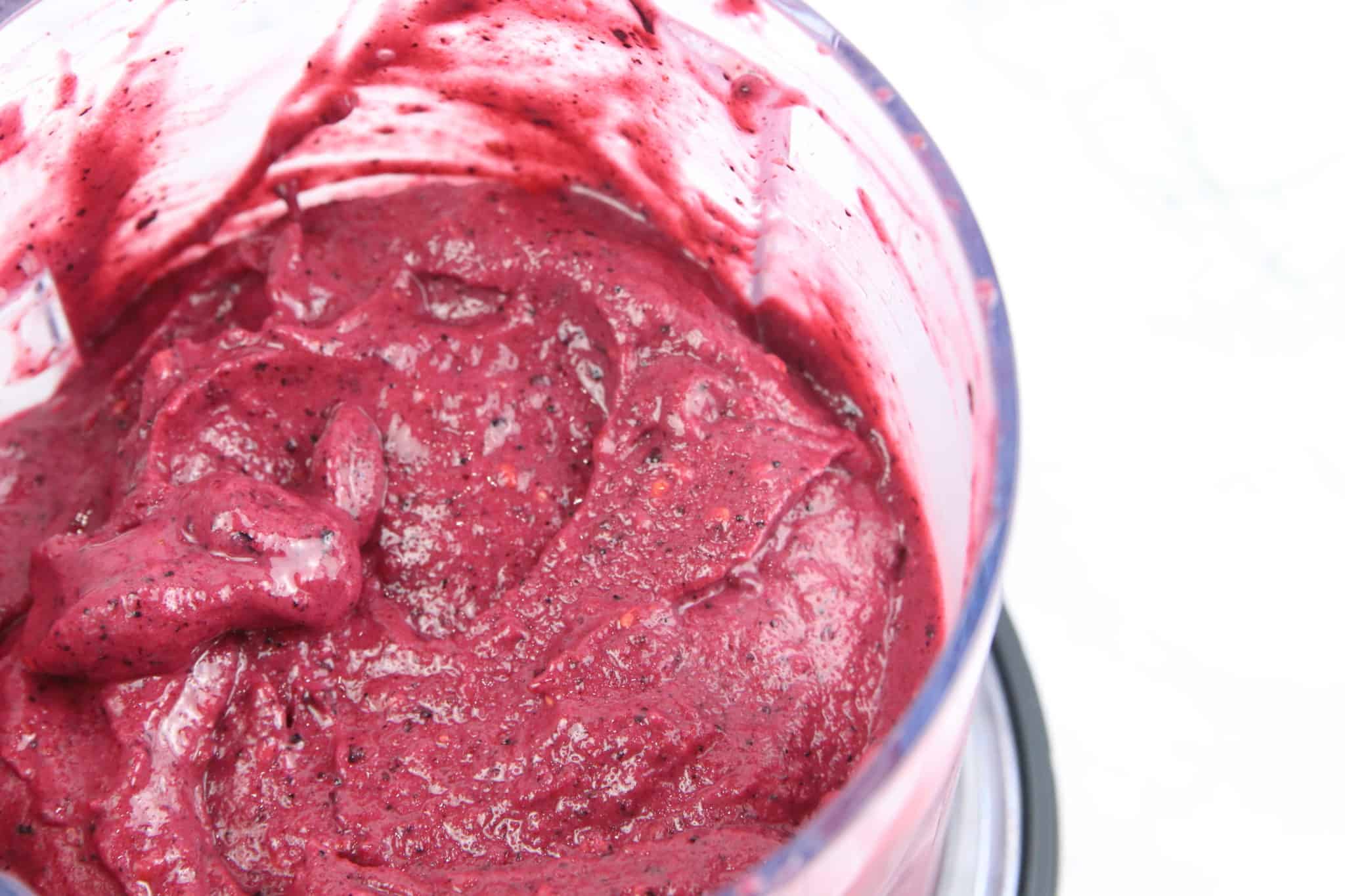 The Finishing Touches
You're almost done! By the time you pulse and blend your fruit sorbet in the food processor, it should be nice and creamy, but it will probably be a bit too loose. Take the opportunity to taste it to make sure you are happy with the sugar levels. Being that these are fresh berries, there is going to be a bit of tartness, but personally, I like it that way. If it's too tart for you, add a bit of sugar or simple syrup.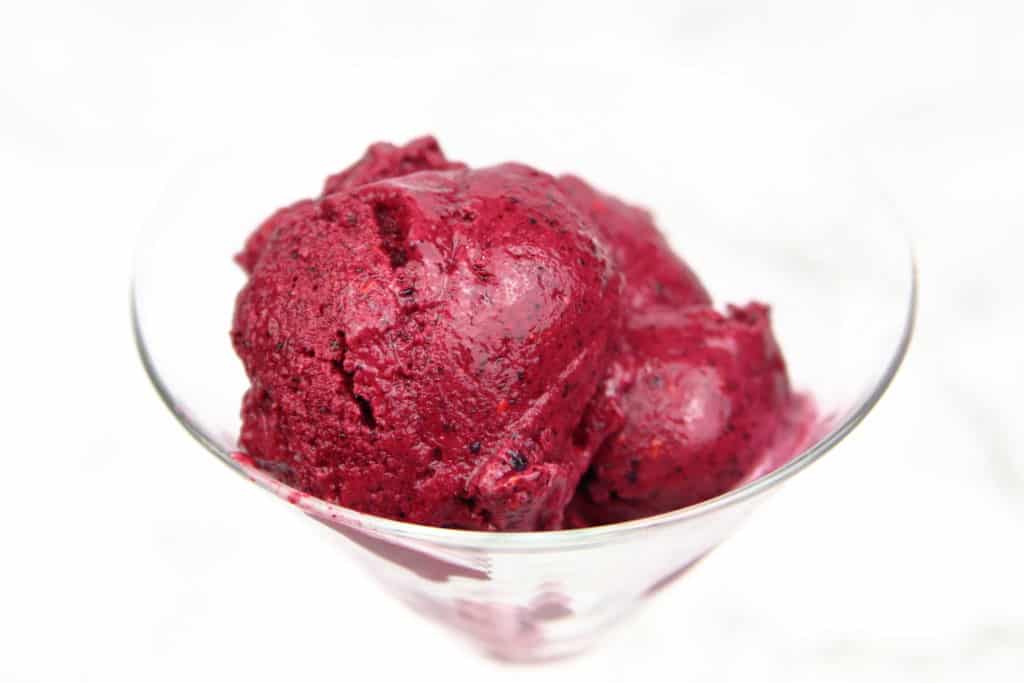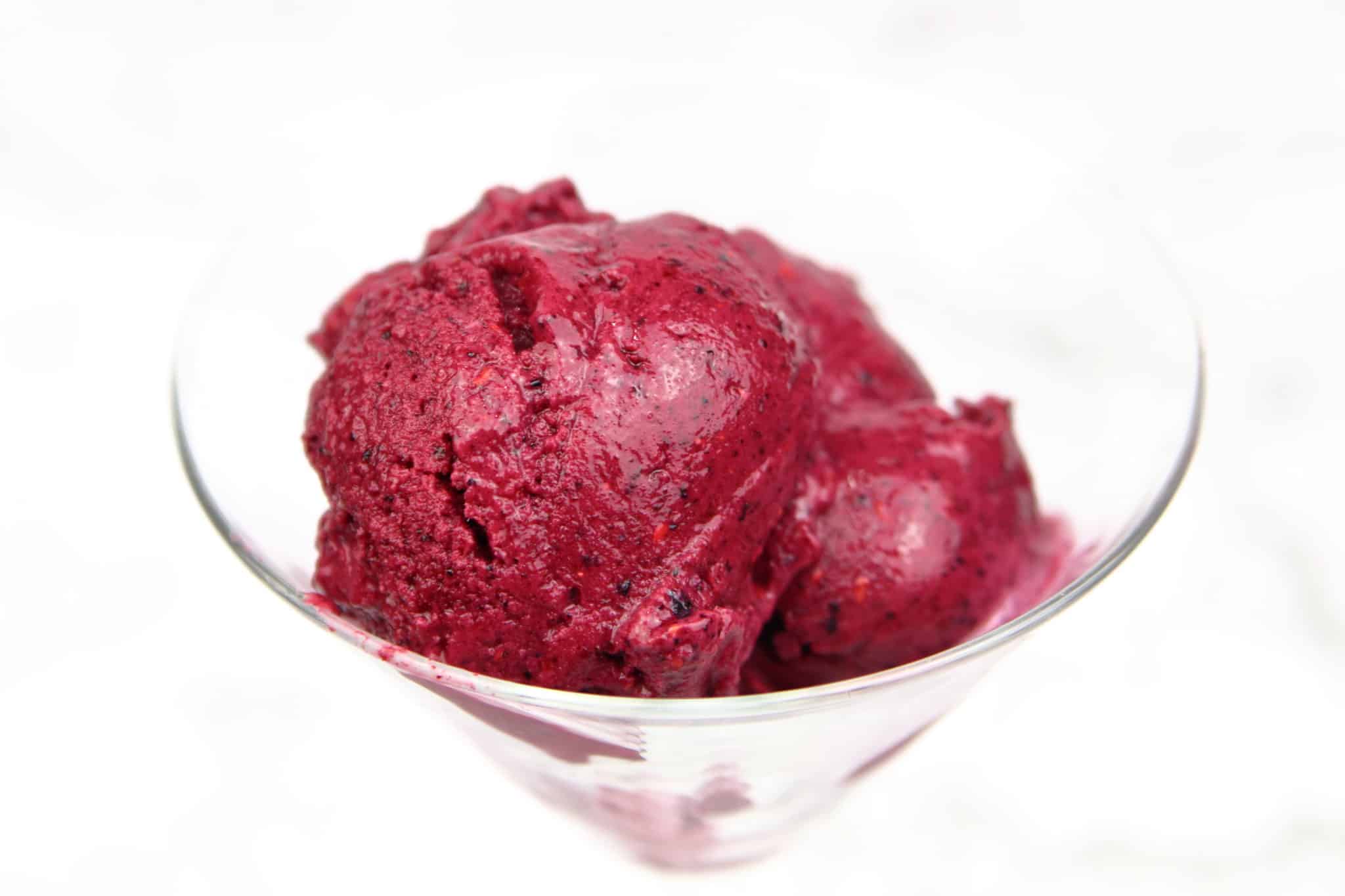 The last thing you'll need to do it pop it back into the freezer for about 30 minutes. Let it freeze up a bit so it can be scooped and hold form like traditional ice cream (unless you prefer it in the less frozen form). But be careful! It will freeze like a solid block of ice if you leave it in there too long!
And that's pretty much it! Simple and delicious but also healthy! Win/win!
Enjoy!
Looking for something a little more rich? Try some of these cupcakes: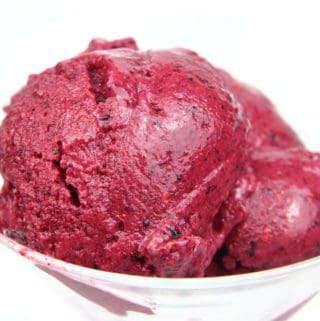 Triple Berry Fruit Sorbet
This Triple Berry Fruit Sorbet is made with fresh blueberries, blackberries, raspberries, greek yogurt and fresh squeezed orange juice with very little refined sugar!
Print
Pin
Share on Facebook
Rate
Ingredients
1

pint

fresh blueberries

then frozen

6

ounces

fresh blackberries

then frozen

6

ounces

fresh raspberries

then frozen

6

ounces

Dannon light and fit vanilla greek yogurt

½

cup

fresh squeezed orange juice
Instructions
Squeeze the juice of one orange (about ½ cup), and filter out all the pulp.

Take completely frozen berries and put them in a high powered food processor. Pulse the berries until coarse pieces form.

Pour in yogurt and orange juice. Blend until creamy.

Return sorbet to freezer for about 30 minutes or until you've reached desired iciness. After blending in the processor, the sorbet might be a little loose.