If you're like the majority of Americans, bacon is a staple in your house. For my husband, it's a food group all on it own. For me, sometimes I can take it or leave it. Gasp. Shock. Horror. No matter which camp you are in, you'll probably find yourself making it at some point. I've found that this is by far the easiest way to cook bacon, hands down.
I love to cook breakfast for myself and my husband. Unfortunately, I work long hours and spend a lot of time away from home. However, when I *do* get to be at home in the morning, drinking coffee while cooking something tasty for us is so relaxing for me.

I'm usually juggling a bunch of different things when I make breakfast: eggs, biscuits, gravy, hash browns, pancakes, and of course… BACON. We LOVE the thick cut applewood smoked bacon. YUM. I do love to cook bacon the old fashioned way- low and slow in a big cast iron skillet, but when I'm making a full breakfast spread, it just takes up a burner and adds to my list of things to juggle. No matter how much you babysit the bacon, it's really difficult to avoid hot spots and cook it evenly.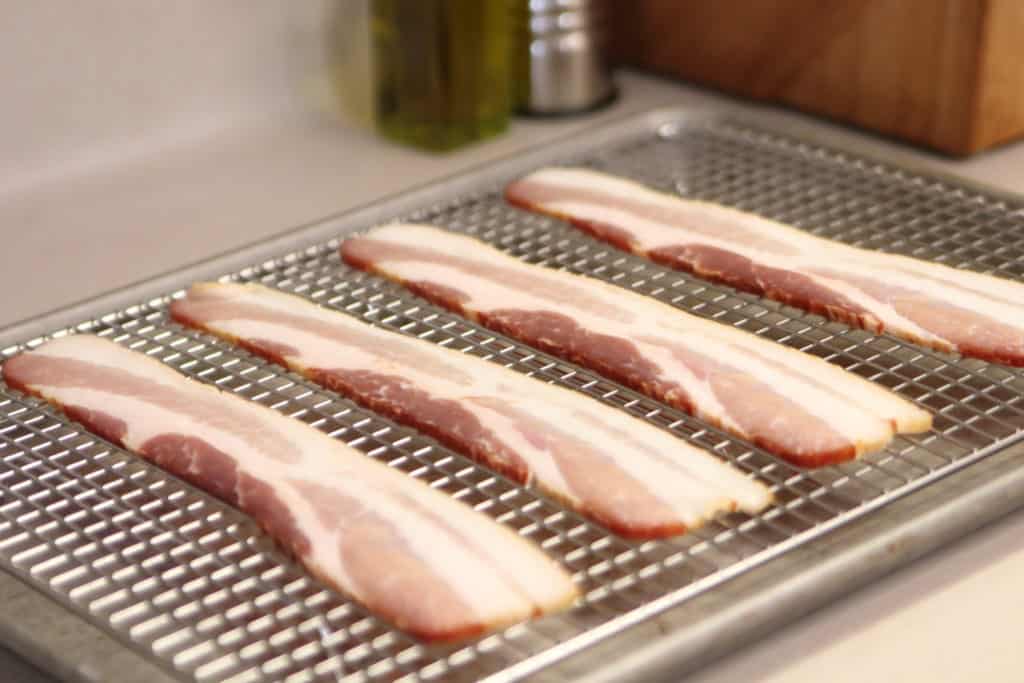 Ever since we got a cooling rack, I haven't looked back when it comes to how I cook bacon. The rack sits about three quarters of an inch off of the sheet it fits perfectly into, so all you have to do is lay out the bacon on top of the rack and put it in the oven. 350ºF-375ºF for about 20-25 minutes is all it takes for perfect bacon every time! Now, I know people have different definitions of "perfect" bacon. Personally, I like mine crispy enough to not bend when you pick it up, but not so crispy that it breaks apart into crumbs. You really can cook it to whatever type of doneness you love best.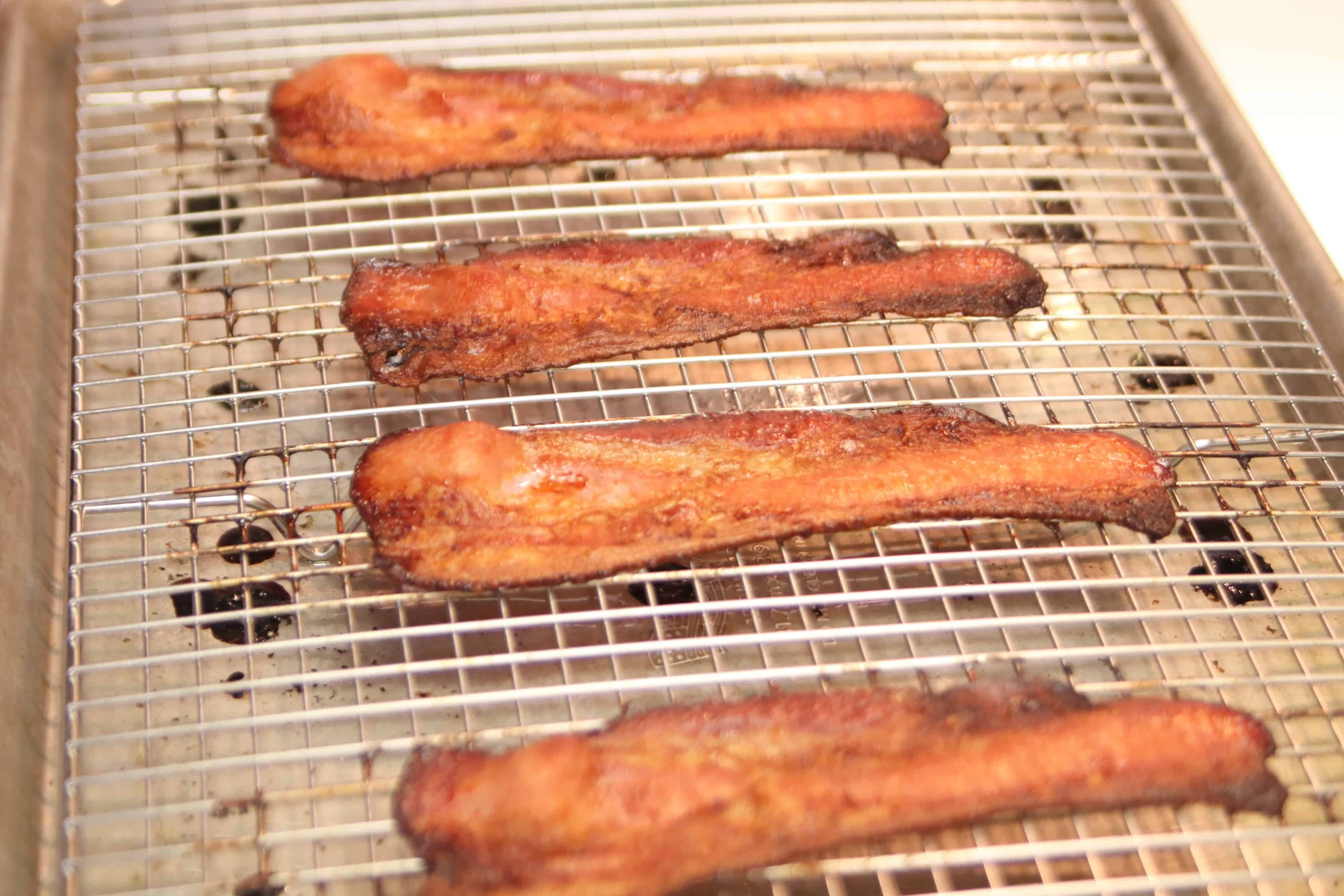 I love this because it frees up your hands and a burner so you can focus on something else. Until you figure out how long it takes your oven to get it perfect, just keep an eye on it. It's the easiest thing ever.
Whether it's bacon you are making for breakfast or a bacon topping for some really delicious mashed potatoes, this really is the easiest and most dependable way to get consistent results every time!