This White Chocolate Oreo Bark is a super easy last minute dessert. Made with just crushed oreos, melted white chocolate, and colorful M&Ms, this is an incredibly simple, kid friendly dessert!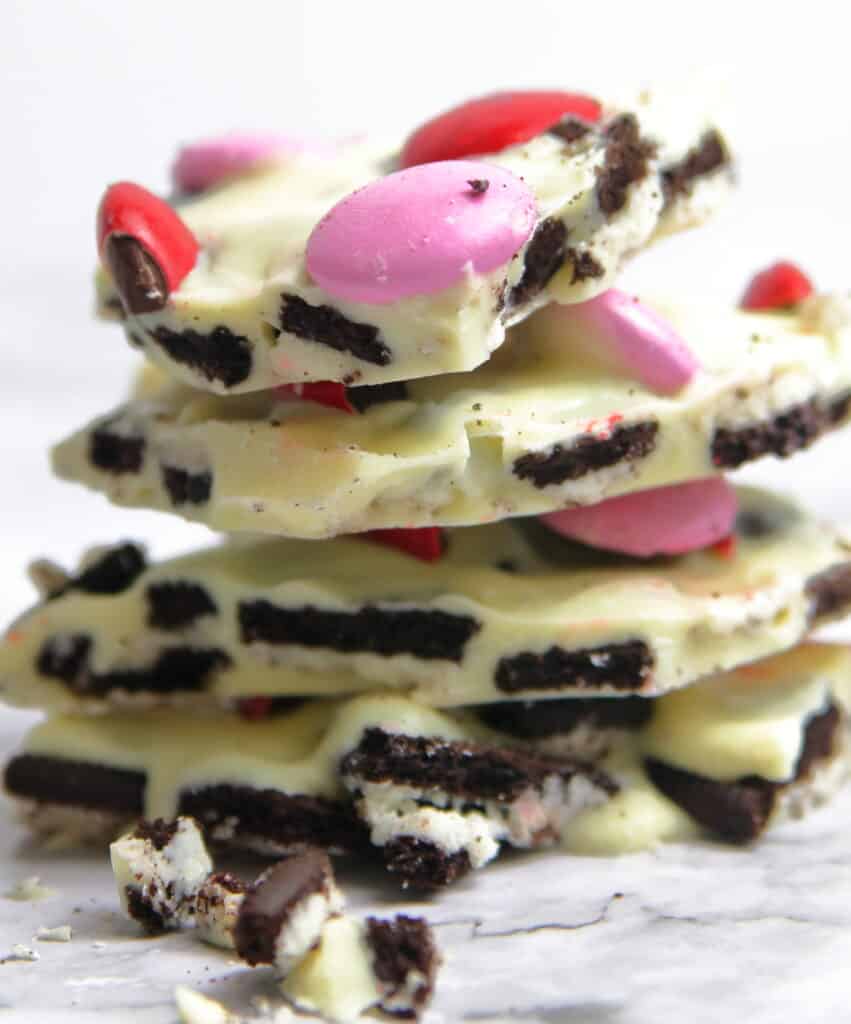 Have you ever needed to throw together a last minute dessert? Or just wanted to make a fun, tasty treat for the family or a get together but needed some quick and easy dessert ideas? This oreo bark is a perfect idea and is only three ingredients! No hot ovens, no tedious baking measurements of techniques, just simple, basic ingredients and foolproof construction.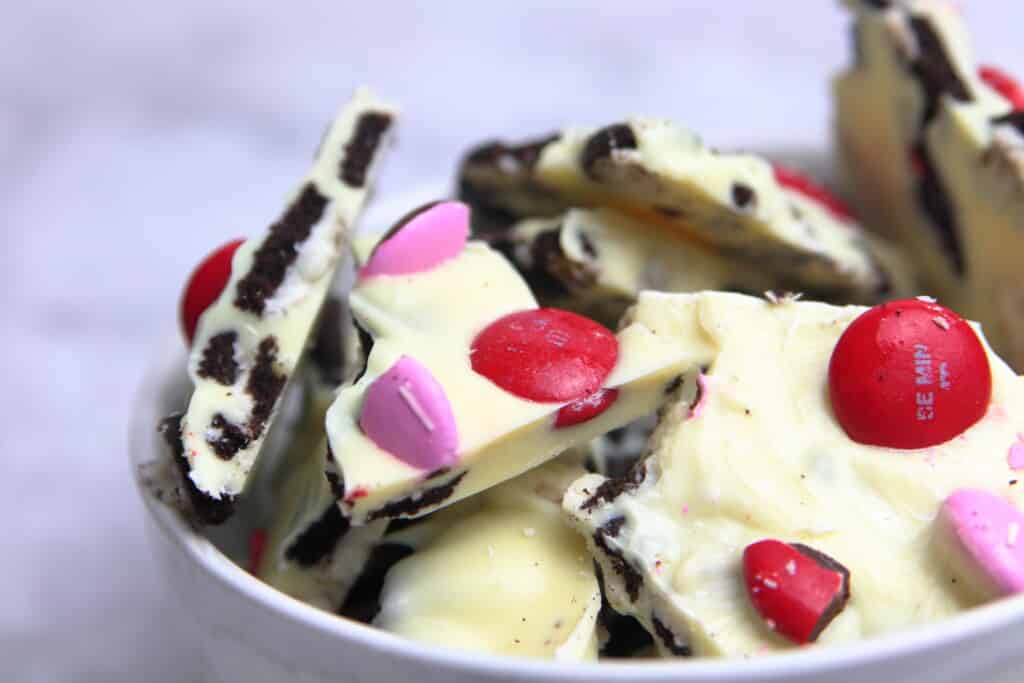 What do I need to make oreo bark?
To make this most simple version or oreo bark, you only need three ingredients:
Crushed oreos- Just crush them with your hands
White chocolate chips- I used the Ghirardelli brand
M&Ms- for colorful and fun topping
That's it! No measuring cups or food scales. Just a super simple no bake dessert.
Putting together your oreo bark
First, crush your oreos. I just crushed them with my hands. You don't want to completely pulverize them. Just crush them up enough until you have some decent bit sized pieces. Lay those out on a baking sheet lined with parchment paper. Keep them pretty close together.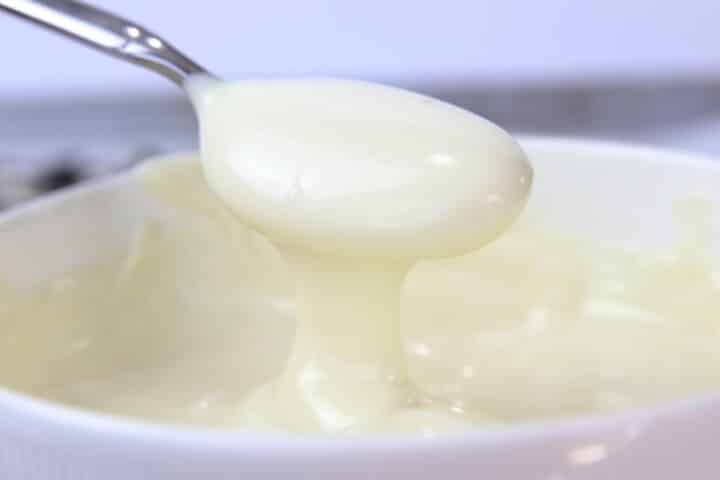 Next you'll want to melt the chocolate. This is really the only thing that can go wrong making this oreo bark. Now, if you want to melt your white chocolate chips over a double boiler, have at it. I never really find that necessary. All you really need to do is melt your chocolate in a bowl in the microwave, but be careful because you still can scorch it.
To melt your chocolate without burning it, start with pouring the whole bag in a microwave safe bowl and heat for one minute. Stir with a spoon or butterknife. Some of it will have begun to melt, but you really just need to give it a little mix. Microwave for another 30 seconds and stir again. Repeat this process until all of the chocolate has melted and you have a creamy, smooth chocolate. You should only have to do this a couple times. Do not overheat! It will seize and you'll have wasted a whole bag. (There is supposed to be a way to save seized chocolate but I have never actually accomplished it!)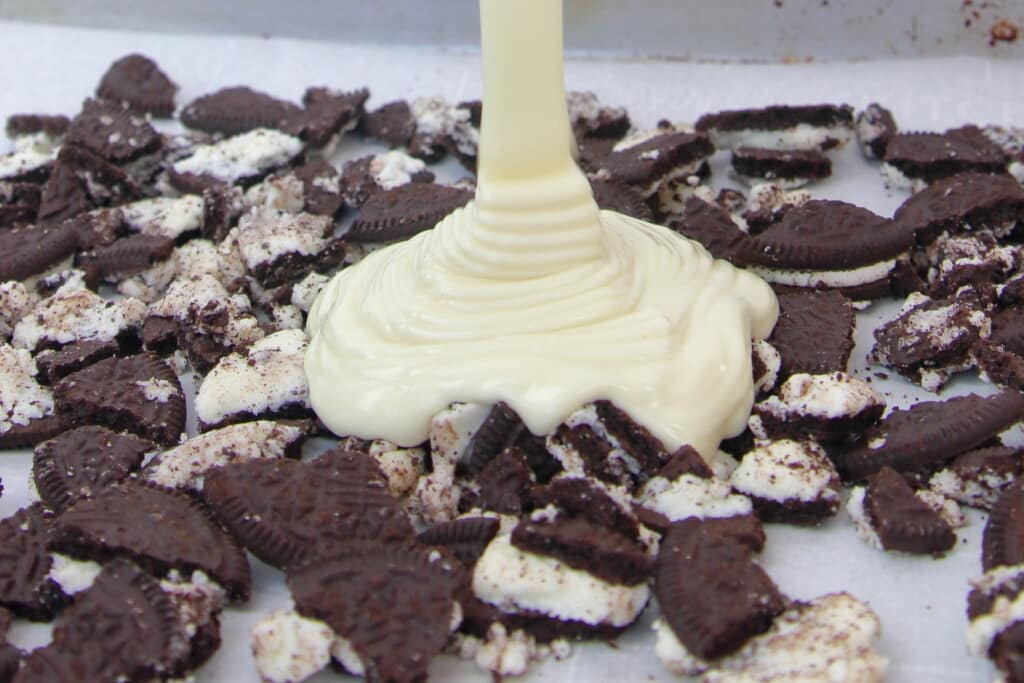 Pour the melted chocolate over the crushed oreos. Smooth with the back of a spoon until the crushed oreos are covered. Drop pieces of M&Ms over the white chocolate. I chose to but some of my M&Ms for a couple reasons: one being that I wanted them to look more interesting and see the inner chocolate, but also because they were HUGE. I think I accidentally bought dinosaur egg M&Ms or something.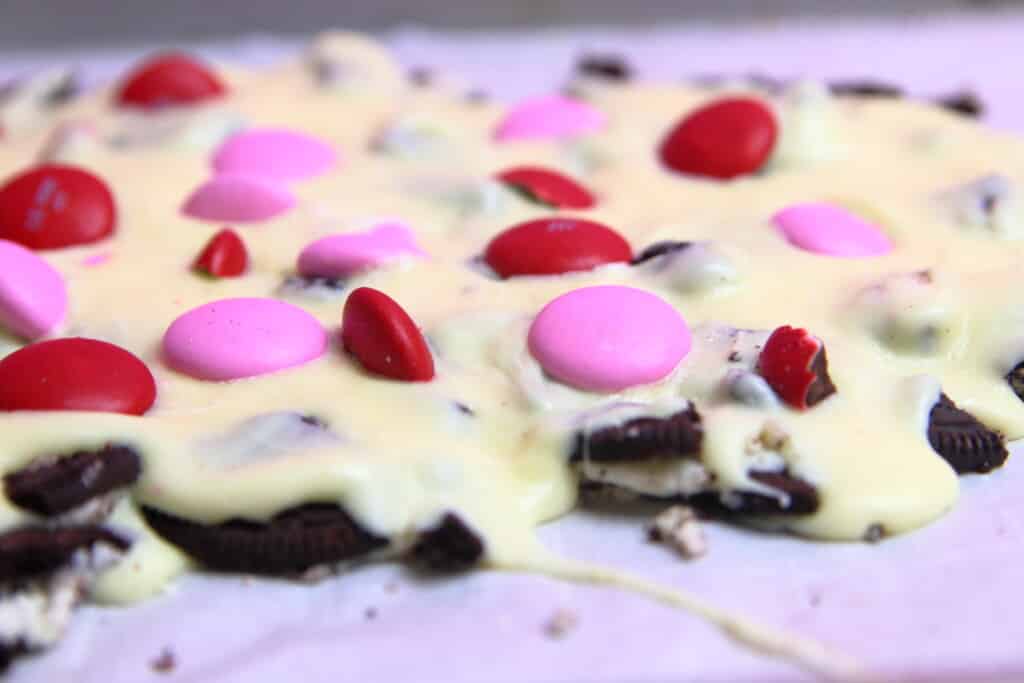 Finally, place your oreo bark in the refrigerator and cool until firm, about 20 minutes.
How can I mix it up and do something different?
Now, I made these around Valentine's Day, hence the pink and purple coated chocolate, but that's one of the fun parts about this dessert. You can pretty much ALWAYS find M&Ms in whatever holiday is coming up next, so it makes it REALLY easy to turn this into a holiday themed dessert.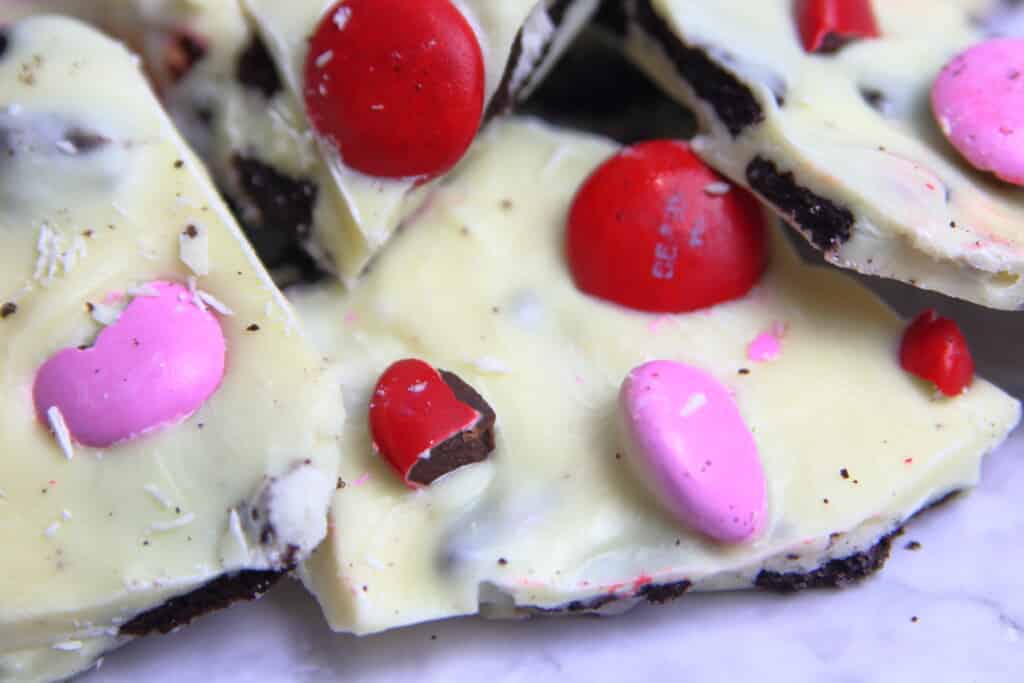 You can also try different ingredients for different flavors and textures. Try adding:
pretzels
using mint or peppermint chocolate
peanuts
different candy topping- crushed Butterfingers, Heath bars, Reese's Pieces
toffee
tiny marshmallows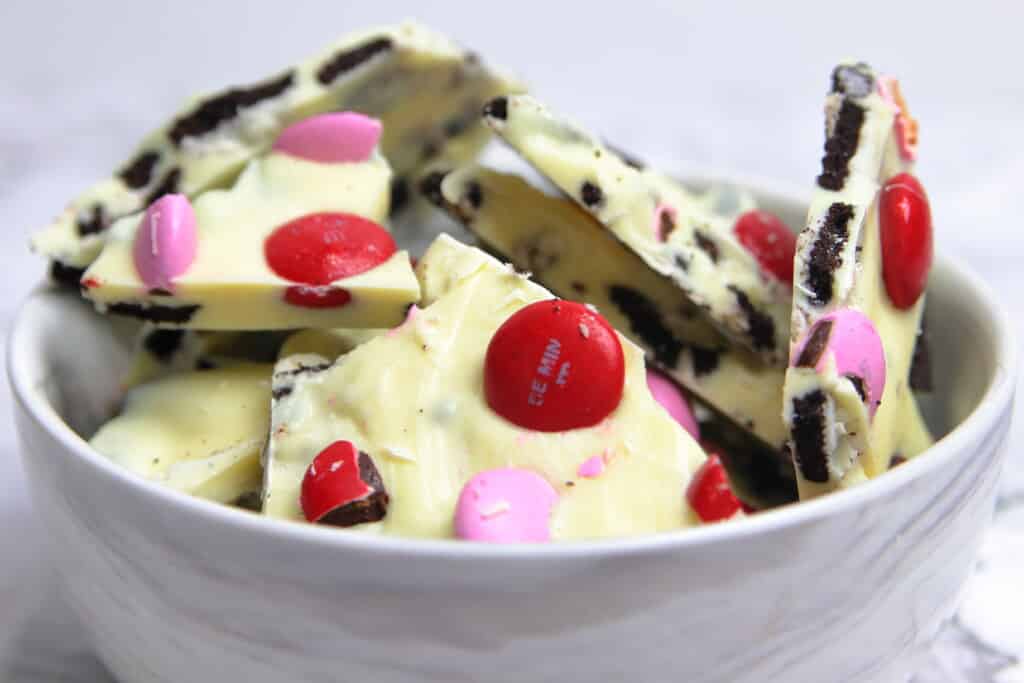 That's about it!
Get creative! Have fun! Enjoy!
Looking for an oreo dessert that require just a little bit more? Try these Cookies and Cream Cupcakes!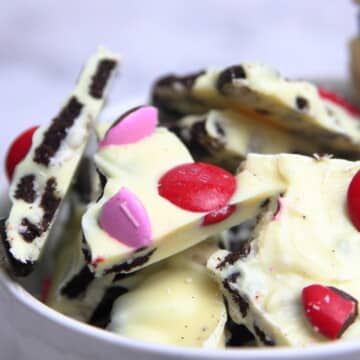 White Chocolate Oreo Bark
This White Chocolate Oreo Bark is a super easy last minute dessert. Made with just crushed oreos, melted white chocolate, and colorful M&Ms.
Print
Pin
Share on Facebook
Rate
Ingredients
15-20

oreos, hand crushed

10

ounce

bag of white chocolate chunks

Or however big your standard chocolate chip bags is

M&M or other candy coated chocolates

colorful for more fun!
Instructions
Place a sheet of parchment paper on a baking sheet.

Rough crush the oreos with your hands. No need to roll or completely pulverize. Spread onto parchment paper. Don't let too much space in between pieces.

Put white chocolate chips in a microwave safe bowl. Heat for 1 minute in the microwave. Stir. Heat in 30 second intervals, stirring in between, until all of the chips are melted and smooth.

Pour over crushed oreos and spread until covered.

Drop candy coated chocolate (M&Ms) over the white chocolate. For added color and visual interest, cut some of the M&Ms so you can see the inner chocolate.

Place oreo bark in fridge and cool for about 20 minutes.

Once chocolate is completely solid, break apart and serve!