Chicken parmesan is one of those recipes that seems fancy and complex, but in reality it is really quite simple. It's traditionally served with some type of pasta and red sauce. I normally serve mine on a bed of spaghetti, but I decided to amp this one up a little bit and make it with some cheese stuffed manicotti florentine (more on THAT later). Saute your chicken cutlets in a little olive oil with some panko crumbs and you'll be in love with this delicious dish!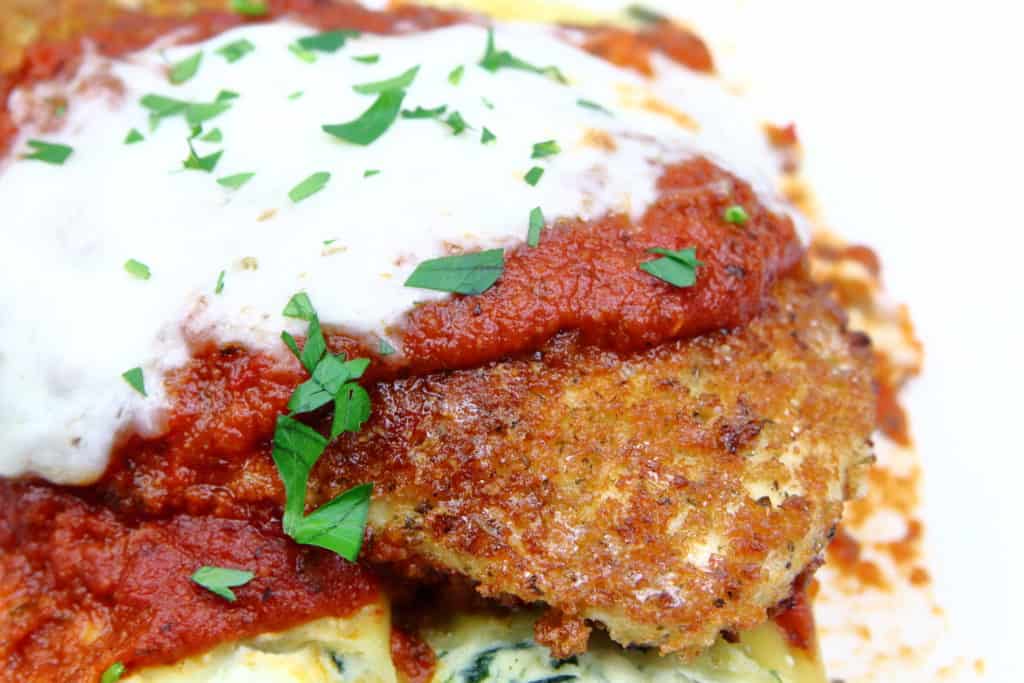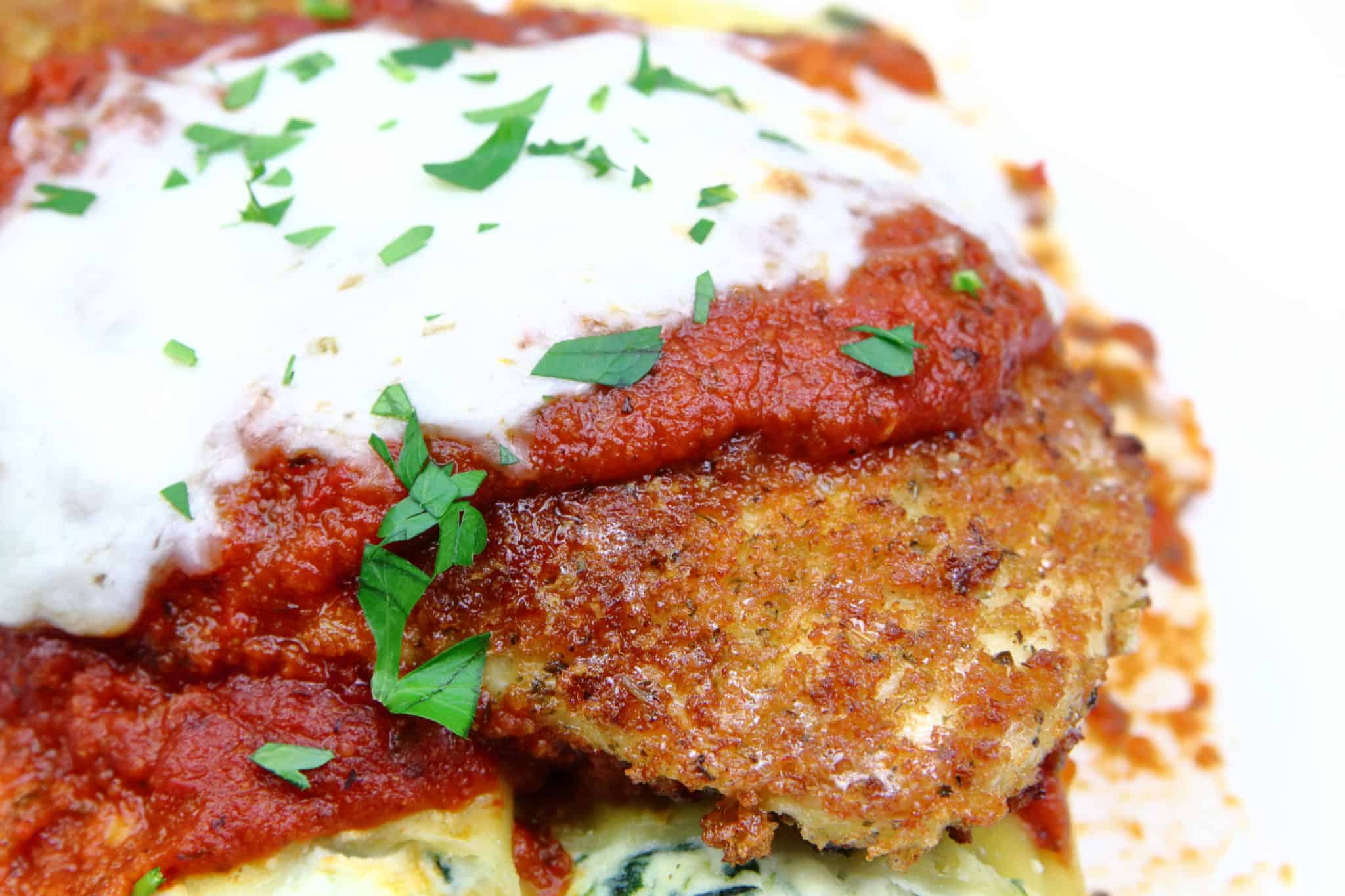 What do I need for Chicken Parmesan?
One of the wonderful things about chicken parmesan is that it doesn't require a ton of ingredients. The main ingredients are:
Chicken breast (thin sliced)
bread crumbs
parmesan
tomato sauce
mozzarella cheese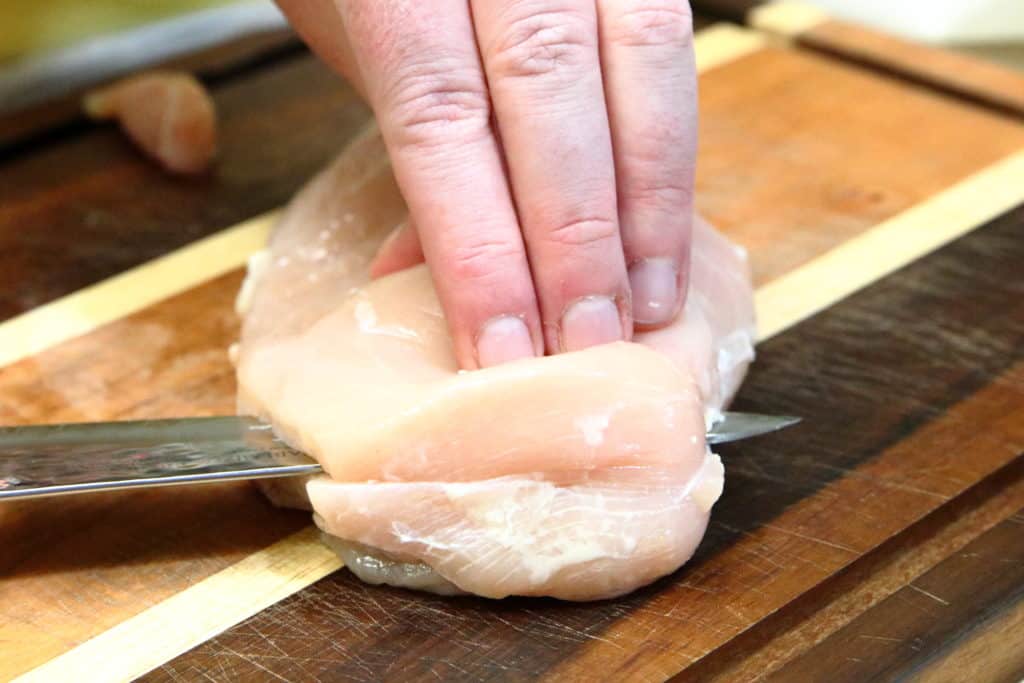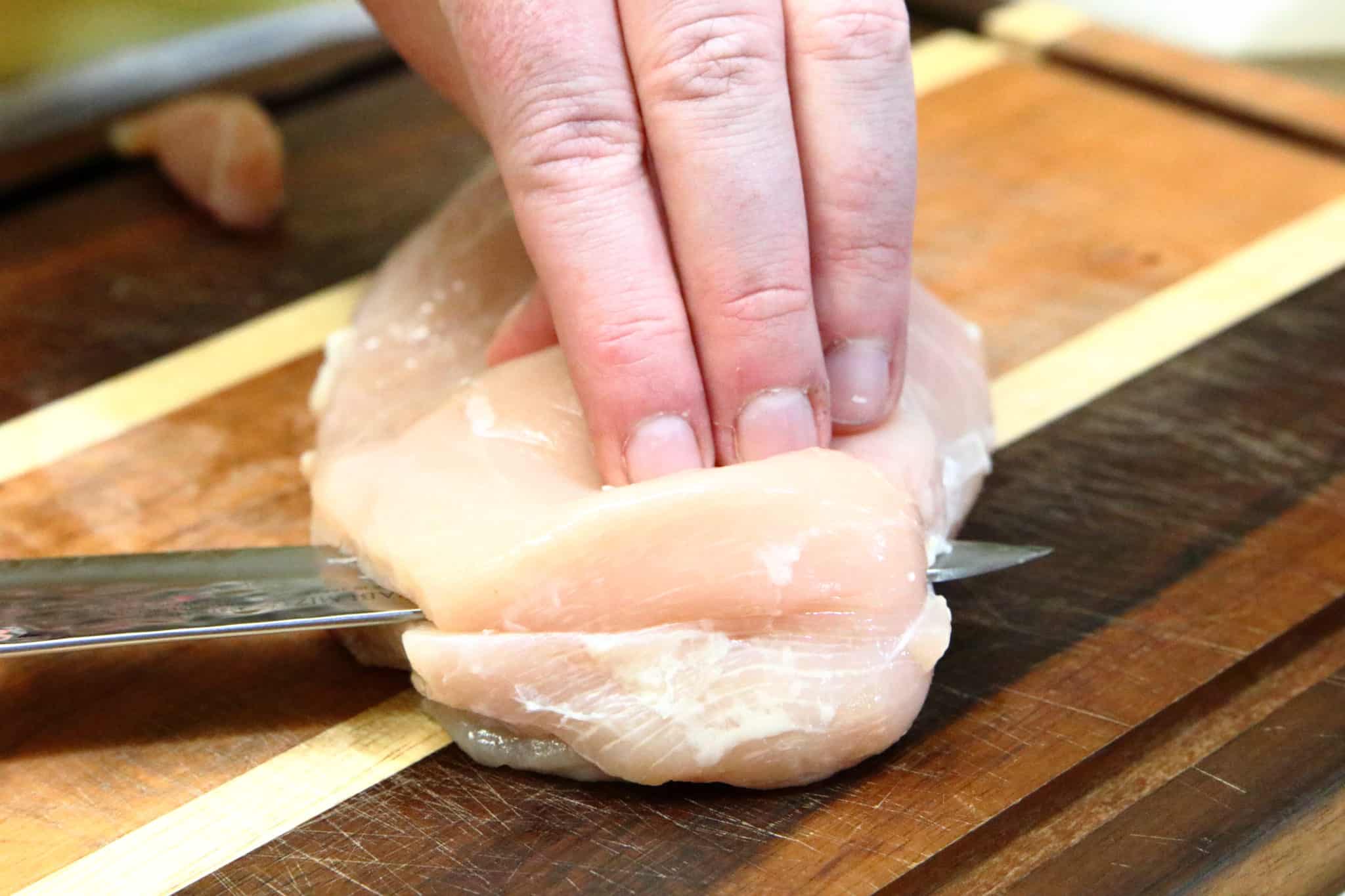 One thing that is very important about the actual chicken itself if you need to make sure it is thin sliced. You can find chicken breasts that are already cut in half, but they are usually nearly twice as expensive per pound. You can easily get a regular chicken breast, slice it yourself, and save money.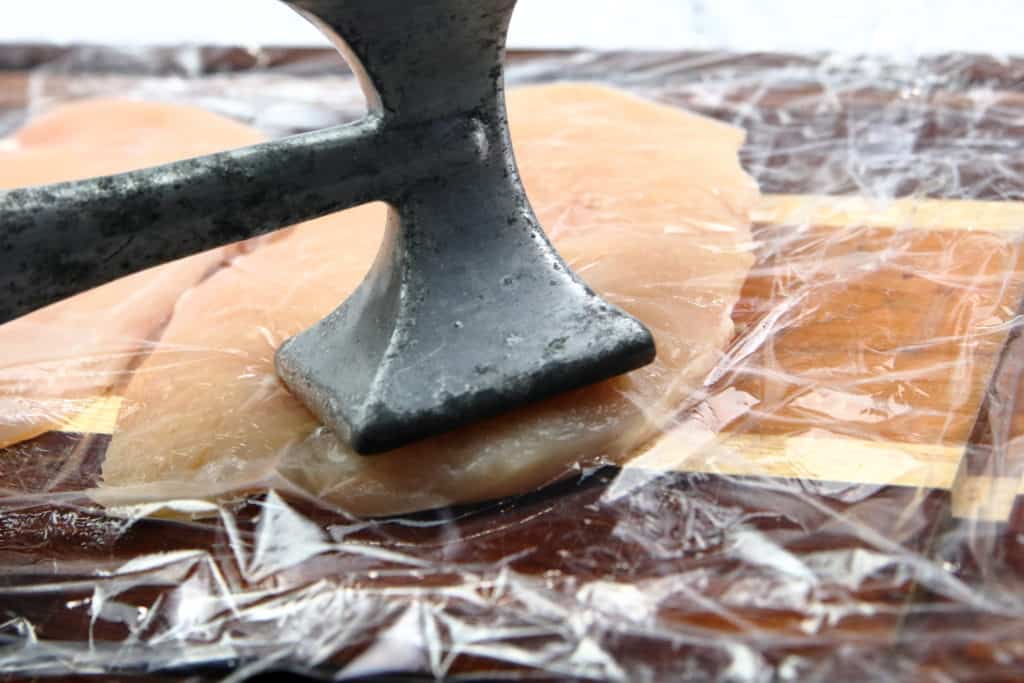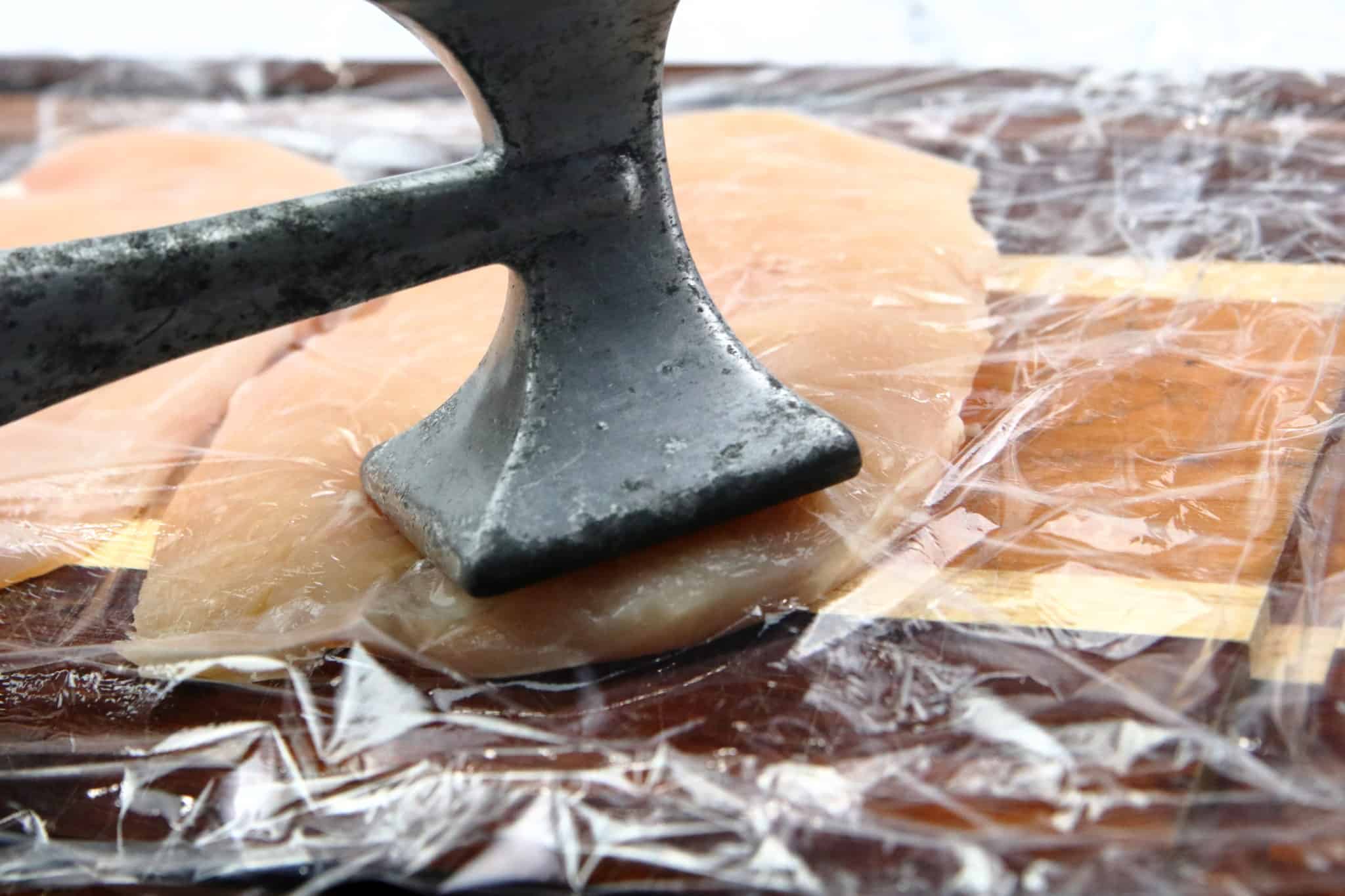 Here's a little tip about chicken breasts: The meat tenderizer (affiliate link) is your friend. all you have to do it put your chicken in between two pieces of plastic wrap and hammer it out flat. The purpose for this is two-fold.
It evens out the thickness of the meat so it cooks evenly. Never again will you have dry, overcooked pointy ends of the chicken breast.
It makes the chicken parmesan so tender you can cut it with your fork.
You can absolutely hammer out an entire chicken breast without cutting it in half first, but most chicken breasts are so large, when you hammer it out, it's basically the size of an average dinner plate. Most chicken breasts are way more than one serving.
I'm not sure where these rhinoceros sized chicken live…
Can I use the powdery of pre-shredded mozzarella cheese?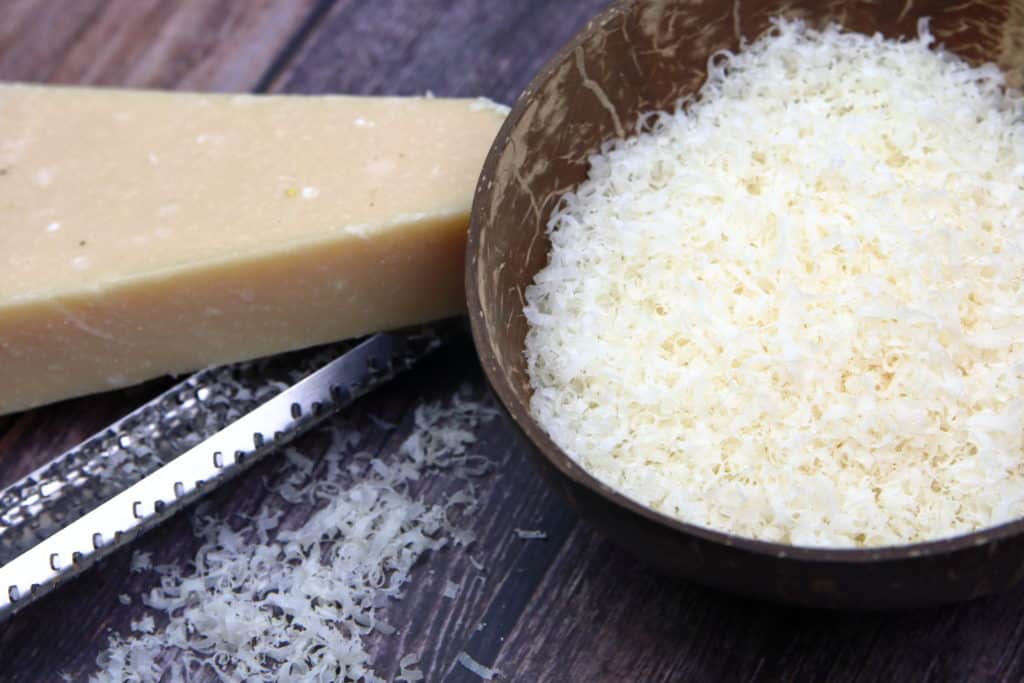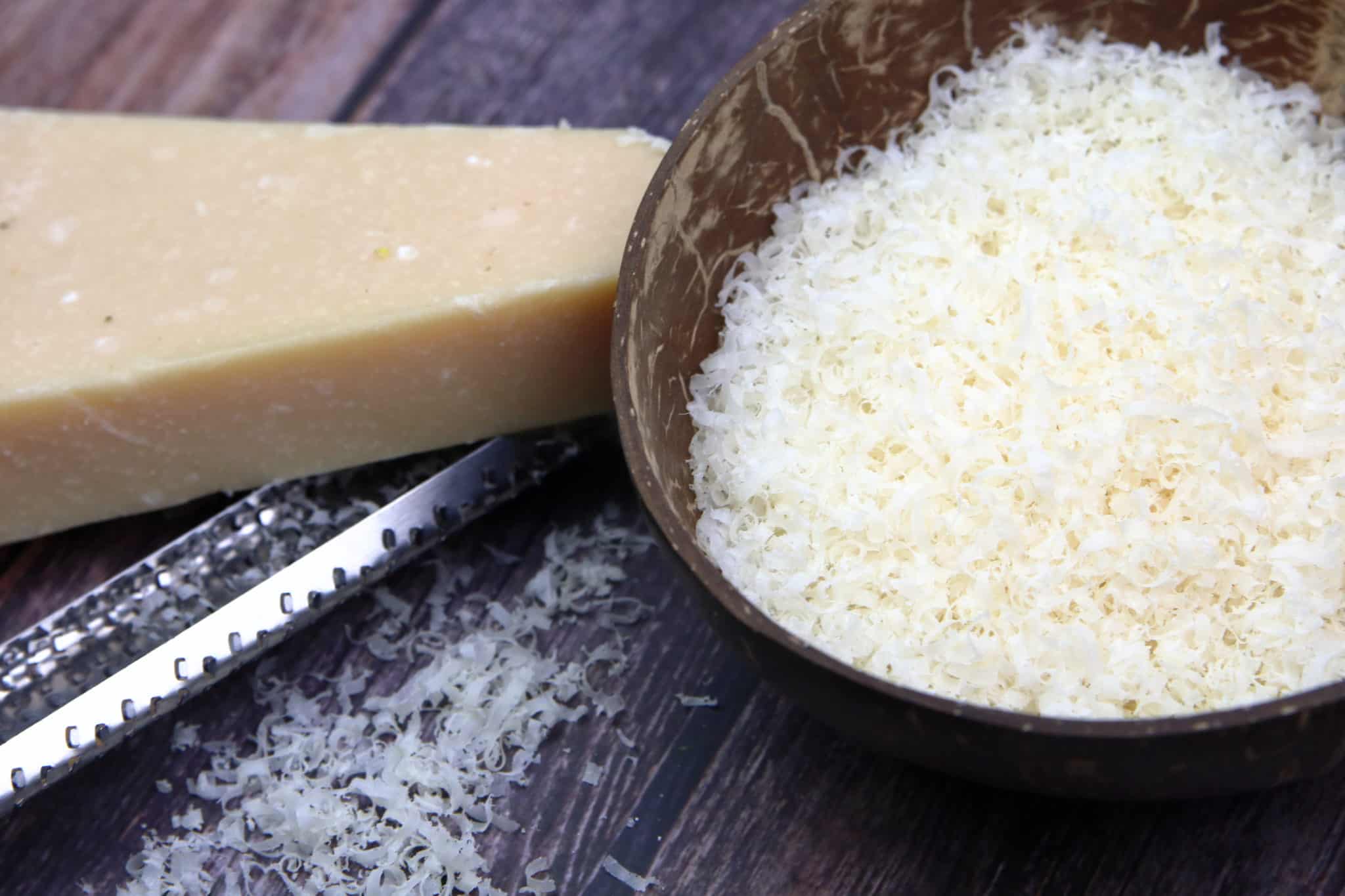 No!!
I mean.. you CAN…. we do what we like here at System of a Brown. Those are the rules. But I would highly discourage it. There's really nothing better than fresh shredded, fluffy parmesan cheese. That powdery stuff you just doesn't have the same texture and flavor and the pre-shredded stuff you get in the tub tastes and feels like waxy plastic. Just my opinion.
All you need for the fluffy parmesan cheese goodness is a microplaner (affiliate link). I've said it several times how much I use mine. Hard cheese, nutmeg, garlic, citrus zest… It's easily one of my most used kitchen tools. They're super cheap and worth every cent. Get one and you'll never know how you ever lived without one. Or four.
How do I bread my chicken parmesan?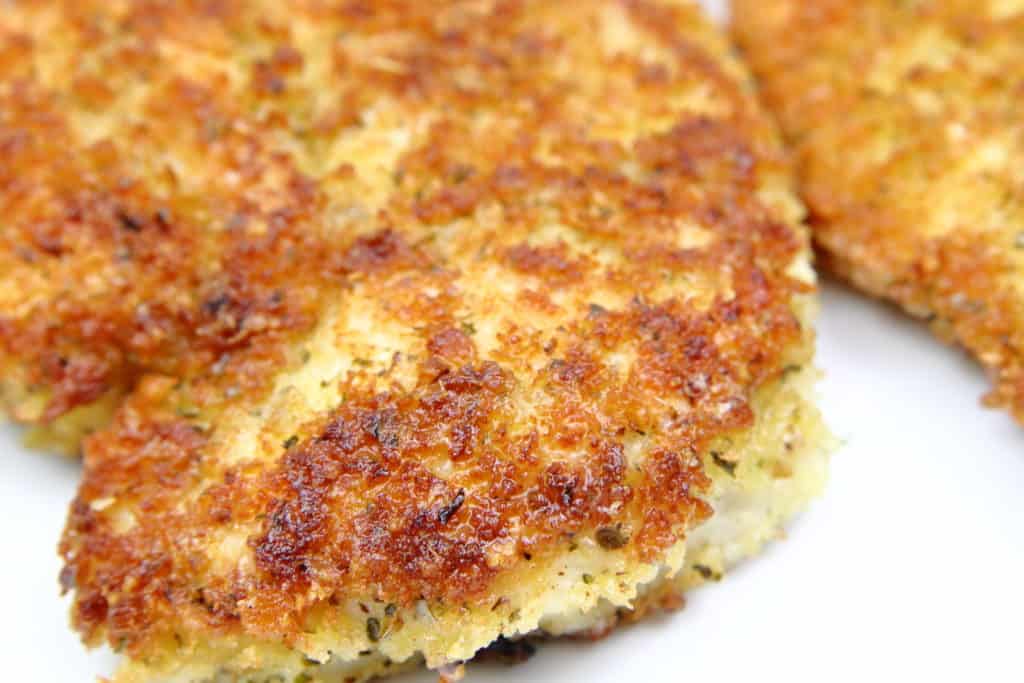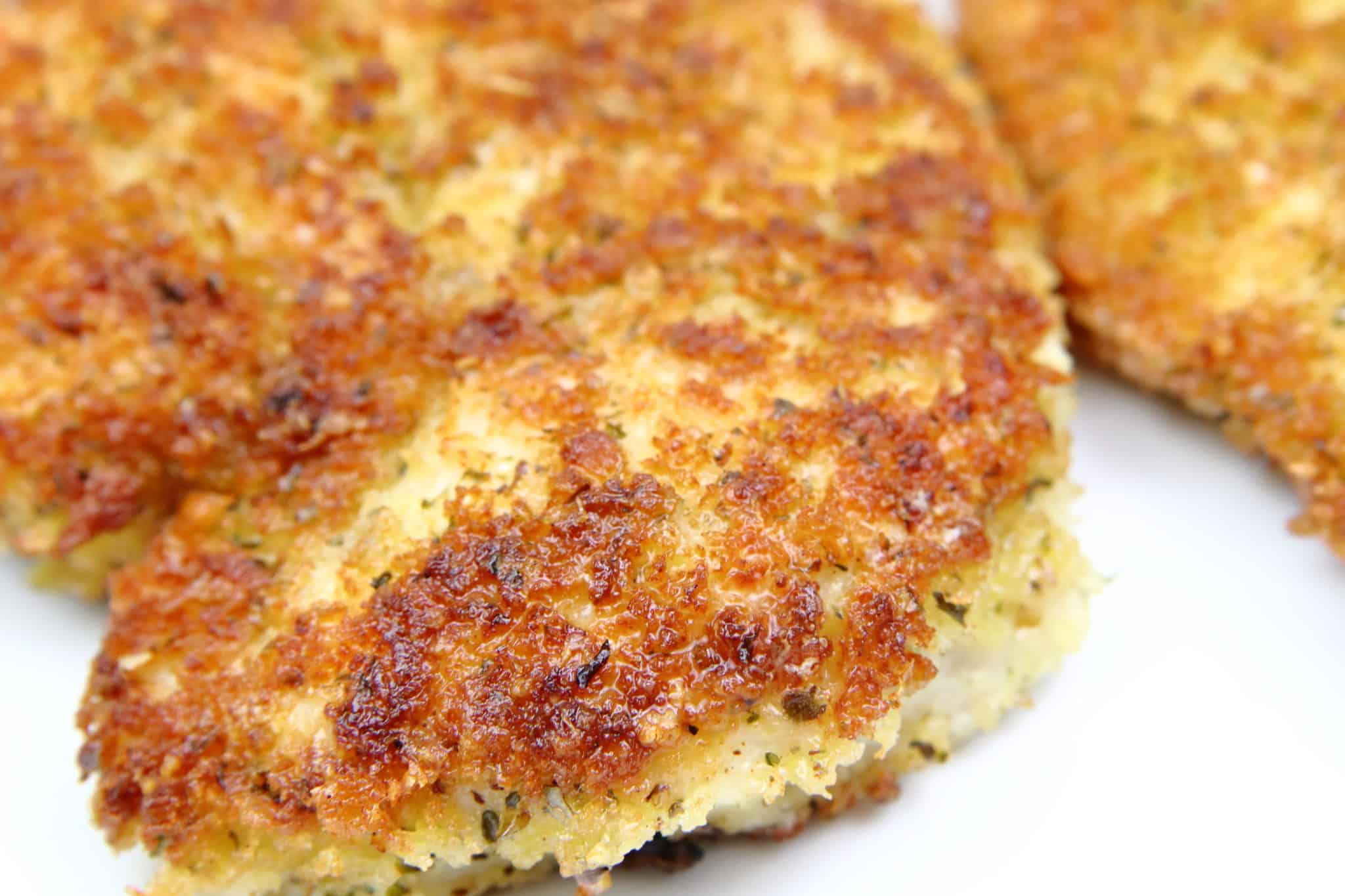 Normally, when you bread and fry chicken, you can use flour, cornstarch, a combination, bread crumbs, or other specialty breading. Personally, I'm really partial to panko bread crumbs for chicken parmesan.
Panko is a Japanese style bread crumb. It is much larger and flakier than your typical breadcrumbs. I love how crispy it is when I use it to bread chicken. They don't typically have flavor, but they do have italian flavored ones that are delicious. Those are the kind I used.
Now, some will say you need to dredge in flour, then egg, then breadcrumbs, and sometimes I do that, but not here. I just patted the chicken dry, dipped in egg, then panko. I didn't find the flour necessary, but you certainly can if you prefer.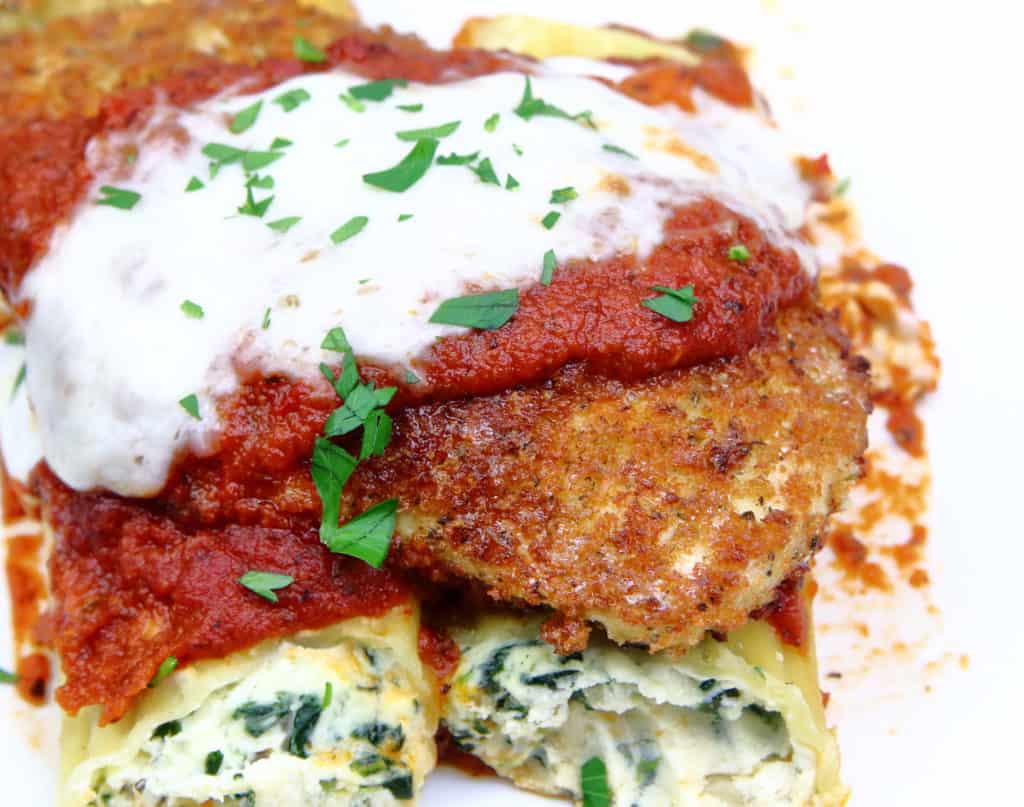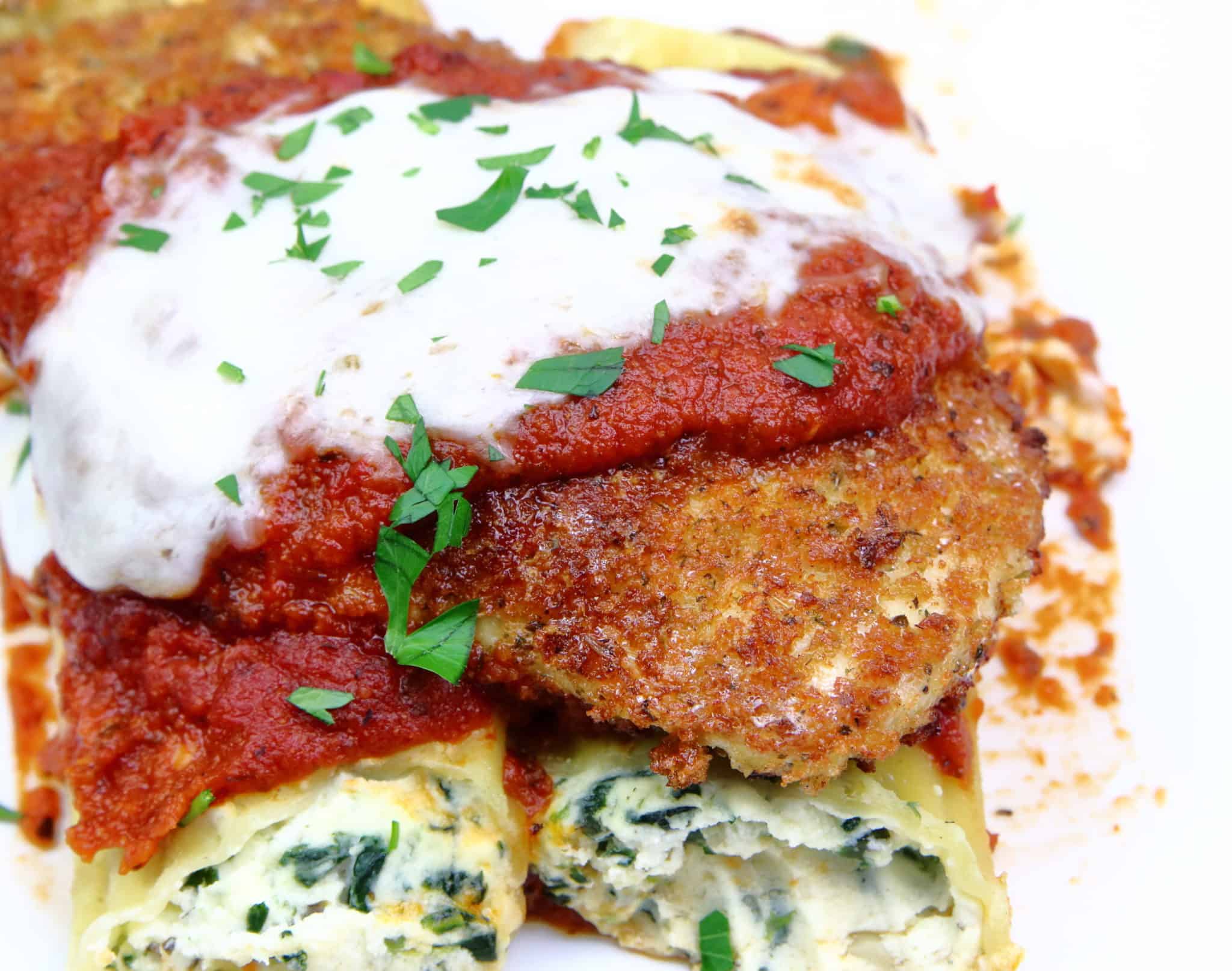 What kind of sauce and cheese should I top with?
On the topic of tomato sauce for your chicken parmesan… just use your favorite. Tomato sauce is certainly a polarizing topic. I have a recipe that I LOVE and you can ready about my easy tomato sauce for cheaters here. It's delicious! But if you alway have some you like, don't be afraid to use it! Pour as much as you like over your chicken before smothering it in cheese. Personally, I like it saucy, so I don't skimp.
As far as the cheesy stringy goodness, it's gotta be mozzarella all day. You just cant beat it for chicken parmesan. Use regular block mozzarella, or get really fancy and use fresh mozzarella. You can normally find it with the fancy cheese at the grocery store. It's normally just a hunk of cheese nearly the size and shape of a softball. Slice it with a knife and melt it on top of your chicken (just pop it in the oven for a few minutes.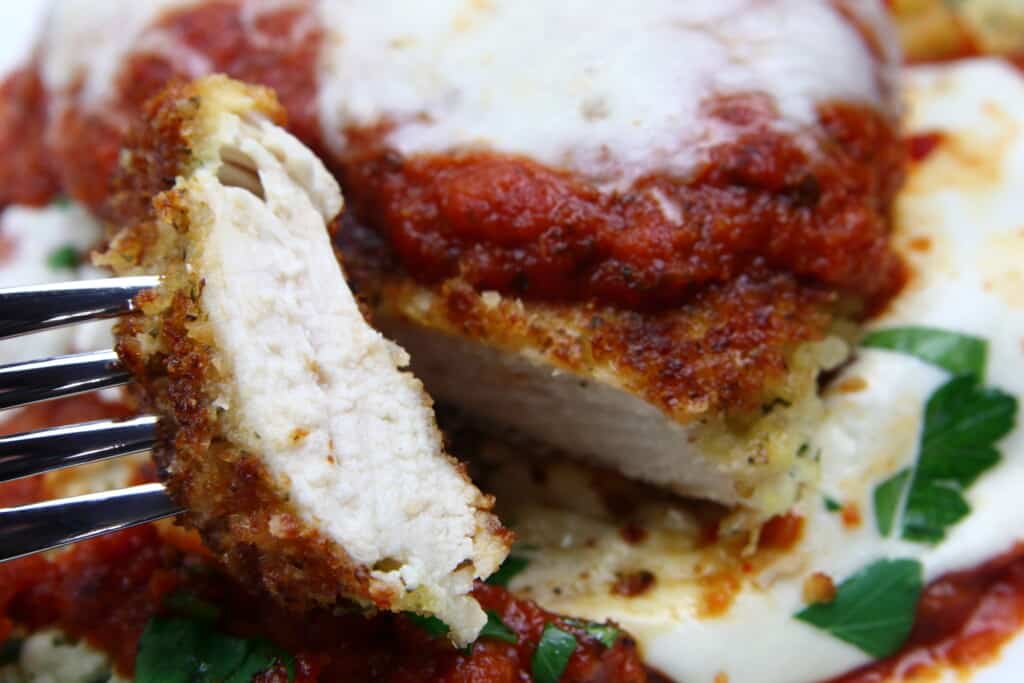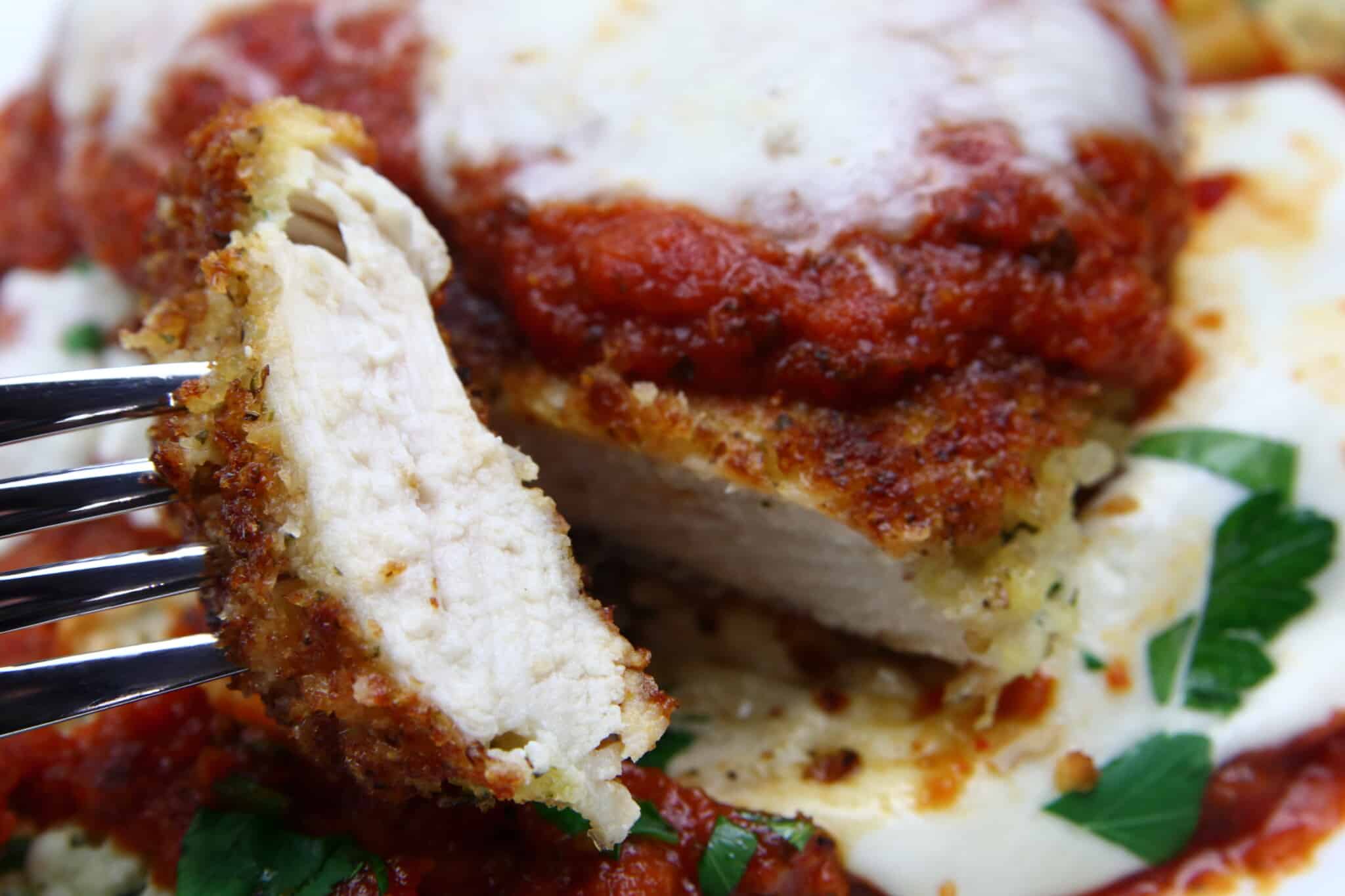 And that's pretty much it! Serve if over a bed of your favorite pasta (this is on a bed of cheese stuffed manicotti florentine), and dig in! If this crispy chicken parmesan wasn't so rich and indulgent, I think I could eat this every single day. It's that good.
Enjoy!
Looking for something with a white pasta sauce? Try this recipe for Shrimp and Scallop Pasta in White Wind Cream Sauce.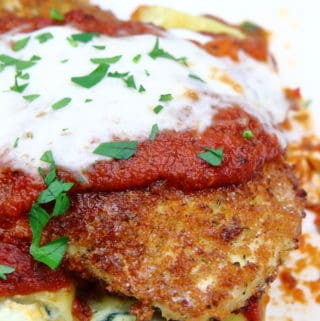 Crispy Chicken Parmesan
This Chicken Parmesan recipe is made with seasoned chicken breast cutlets breaded with crispy panko crumbs and topped with sweet marinara sauce and fresh mozzarella cheese.
Print
Pin
Share on Facebook
Rate
Ingredients
2

tbsp

olive oil

4

chicken breast halves

or two large breast, cut in half

1

cup

panko bread crumbs

I used italian seasoned

1

cup

shredded parmesan

fresh, not grated or pre shredded

1

egg

whisked

salt and pepper

1-2

cups

marinara

choose your favorite, my favorite recipe coming soon!

4-6

ounces

shredded mozarella
Instructions
Prepare your favorite tomato sauce

If necessary, take your full sized chicken breast and cut them in half to make them thin, as if they are being butterflied.

Place chicken between two sheets of plastic wrap. With the flat side of a meat tenderizer, flatten chicken so that the thickness is unformed thoughout. Be careful not to split breast into pieces.

Salt and pepper the chicken breasts.

Place whisked egg in one bowl.

Mix panko crumbs and freshly shredded parmesan in one bowl.

Dip chicken breast in egg, then in bread crumb mixture. Cover completely.

In a large saute pan, heat olive oil.

Saute breaded chicken for about 3 minutes per side. Breasts should be thin so this should be plenty of time to cook throughout.

Transfer chicken to baking sheet. Pour tomato sauce over chicken. Top with shredded mozzarella or sliced fresh mozzarella.

Place in over for about 5 minutes, or until cheese is melted.

Remove from oven. Serve with a side of your favorite pasta and enjoy!