I love a good citrus cupcake, and these Orange Creamsicle Cupcakes are packed with flavor and made with fresh oranges. They are moist and flavorful, but also light and fluffy. This orange cupcakes recipe does not disappoint!
You can also try these delicious Strawberries and Cream Cupcakes if you are looking for other fruity flavors.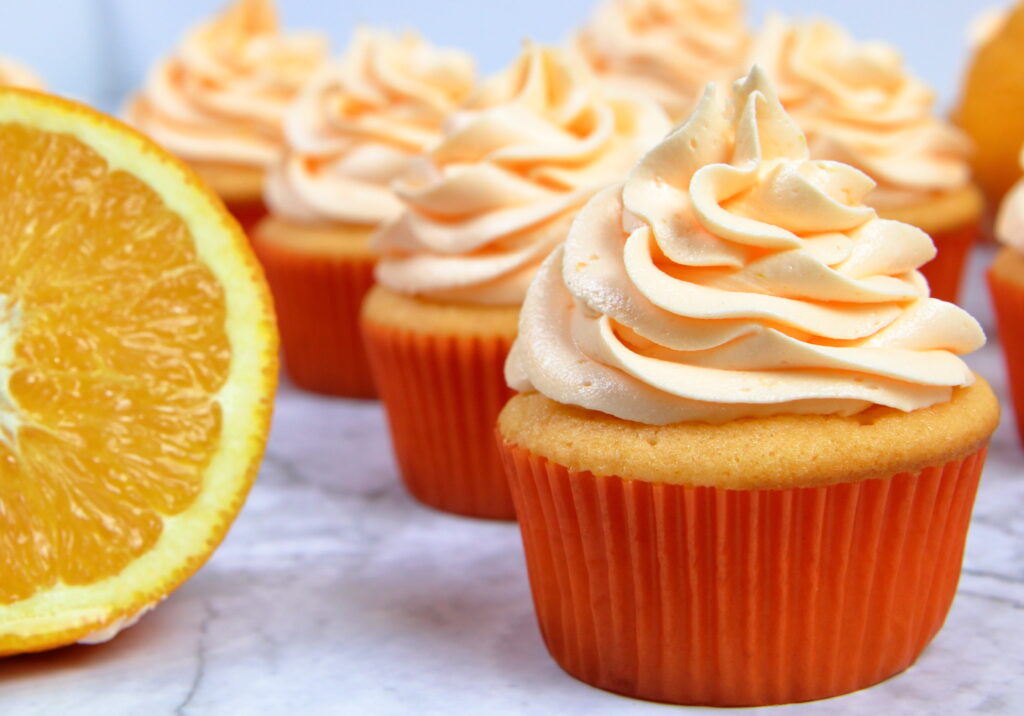 Where do these Orange Creamsicle Cupcakes get their flavor?
I've said it before, but when I make cupcakes, I want the cake itself to be delicious and packed with flavor, and these orange creamsicle cupcakes definitely are. I don't like to hide behind the frosting. The frosting should accentuate the flavor. These are made with orange buttercream with a more subtle orange flavor.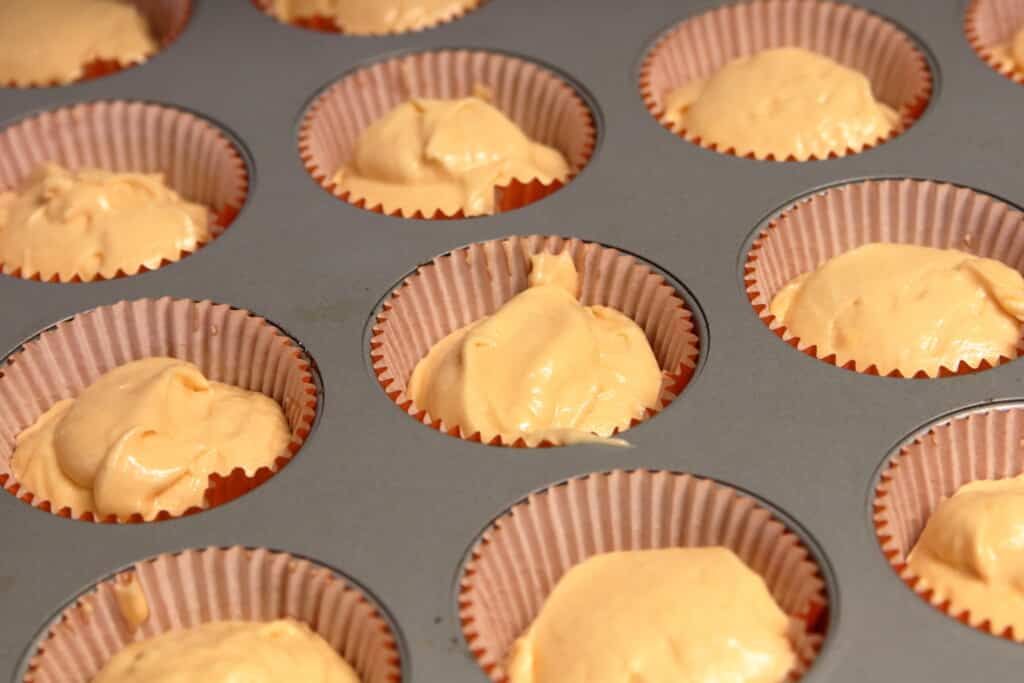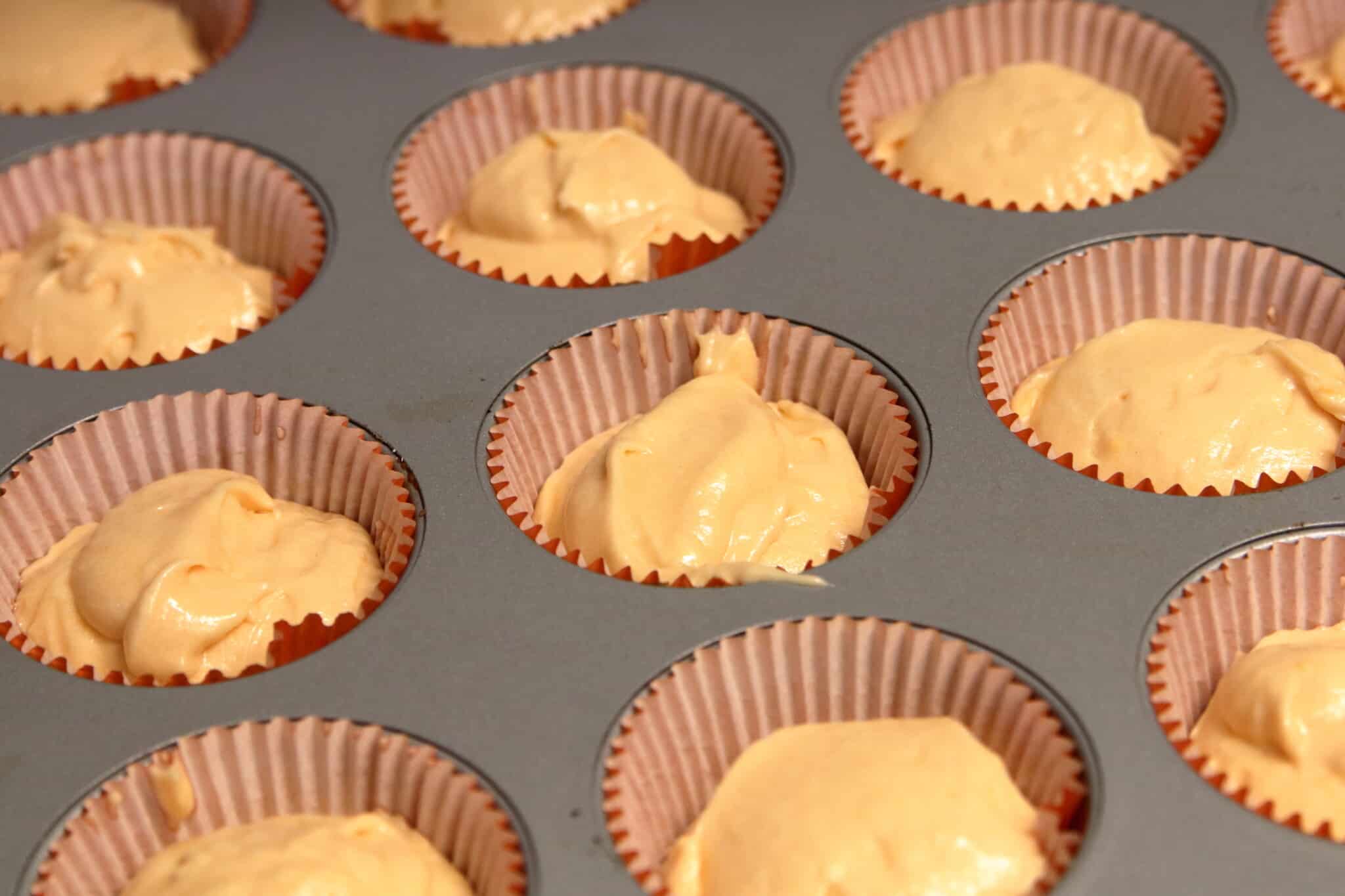 These Orange Creamsicle cupcakes get their flavor from multiple sources:
Orange Cream Oil (affiliate link) from LorAnn
Fresh squeezed orange juice
Orange zest
Orange gelatin
How do I get a light and fluffy cake?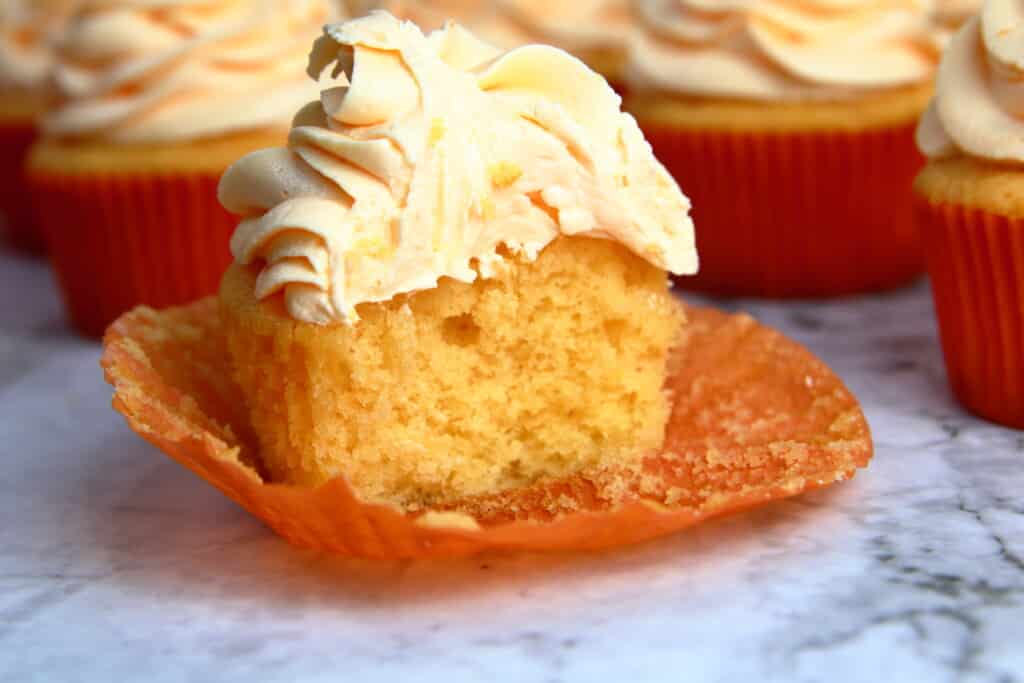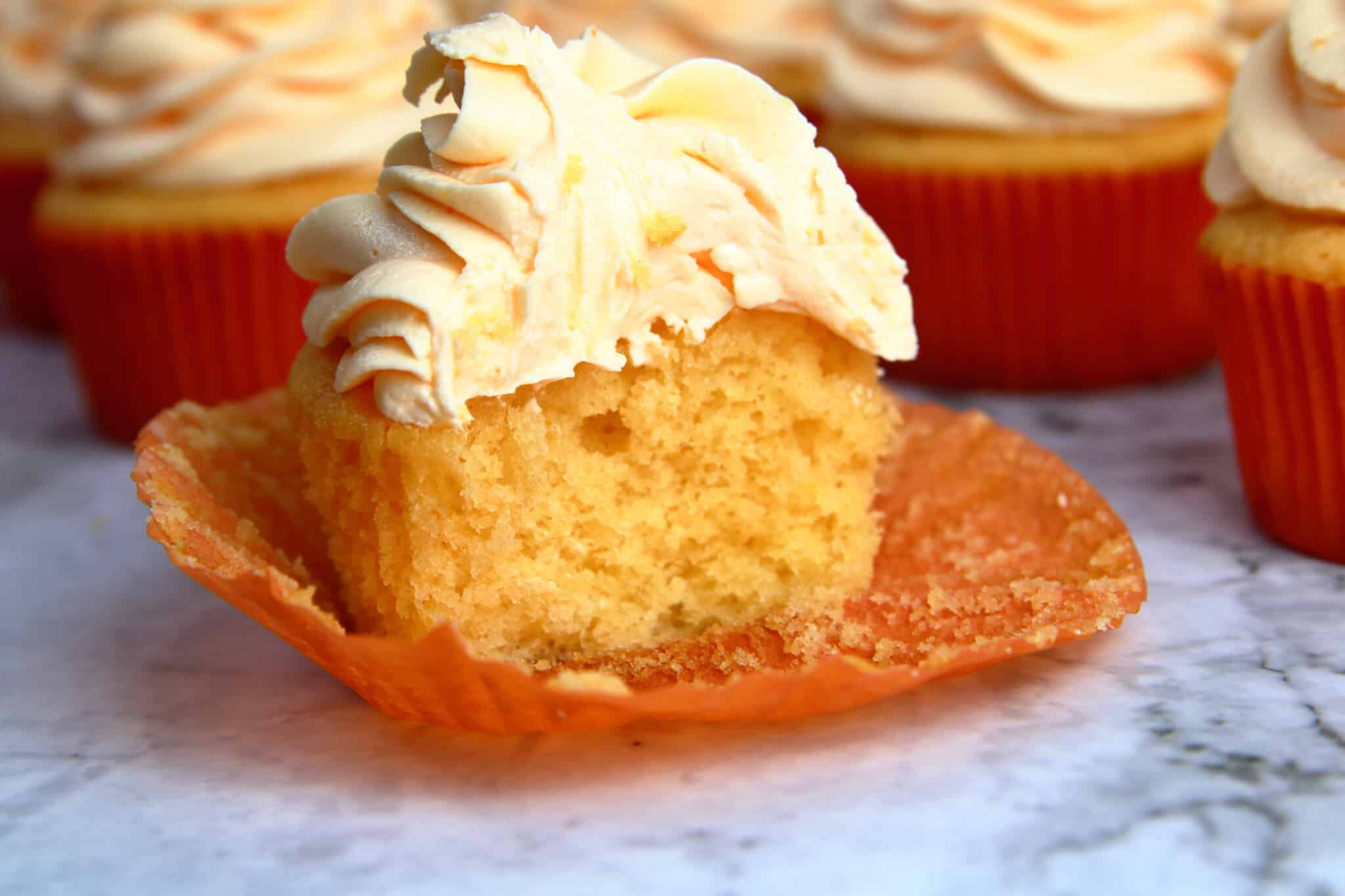 Baking is definitely a science, and I could write a whole post about just that, but here are a few quick tips to make sure your Orange Creamsicle Cupcakes aren't heavy and dense: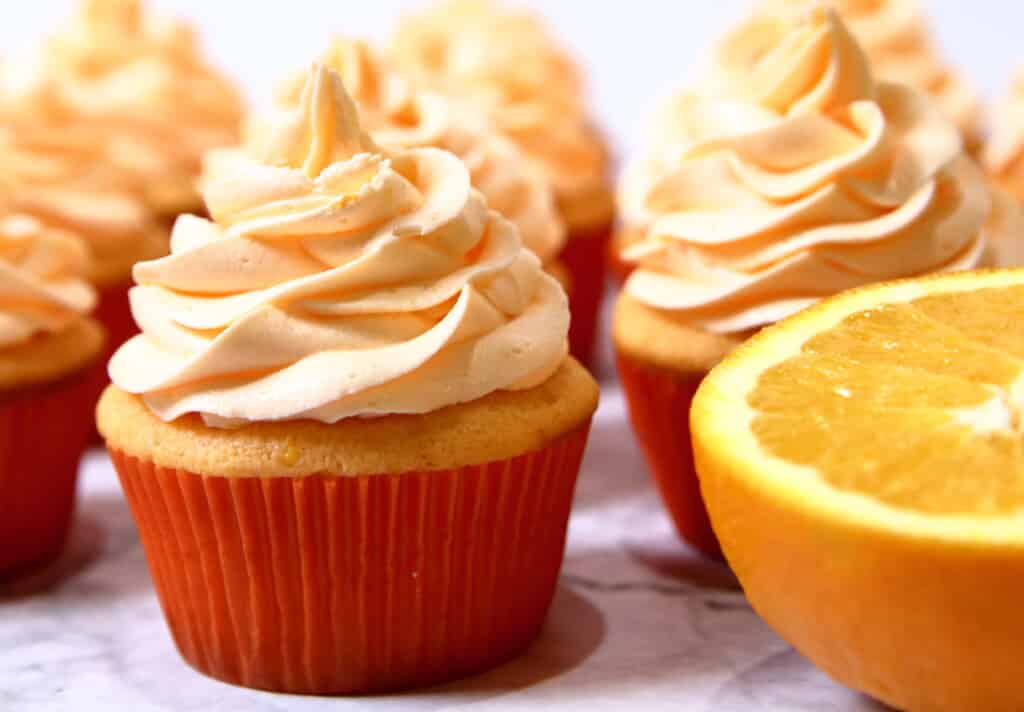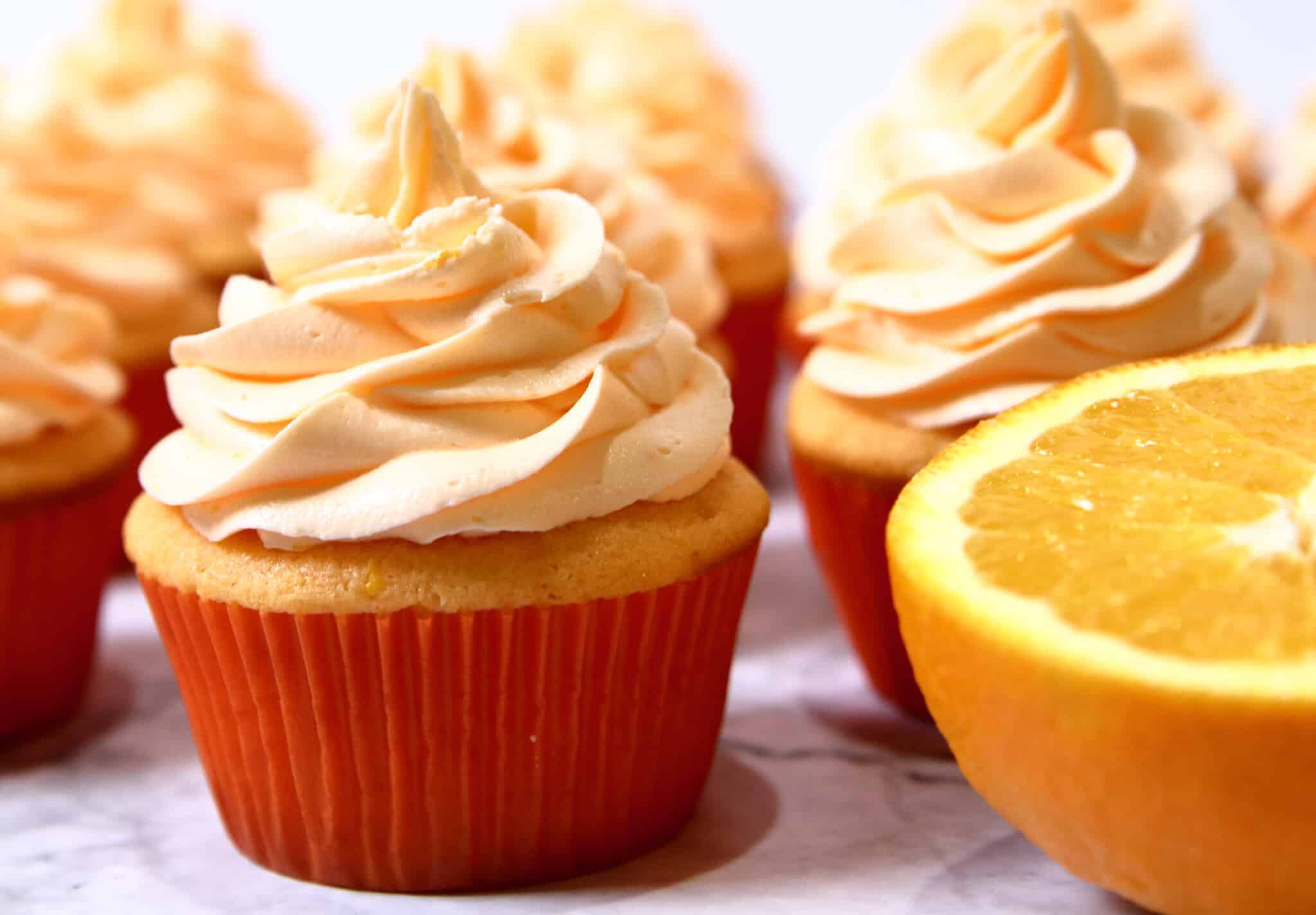 Weigh your ingredients. Weighing your ingredients (especially flour) is the most reliable way to be absolutely consistent in your measurements. Getting your ratios off could be disastrous for your orange cupcakes. You can get inexpensive kitchen scales from Amazon or most grocery stores or kitchen supply stores.



As an Amazon Affiliate, I earn a small commission at no extra cost to you.

Whip the sugar, butter and eggs. There are multiple ways to leaven (make rise) your orange cupcakes, and air is one of them. Since I typically use all purpose flour, which has more protein (the structure maker) than cake flour, I try to make sure I lighten them up in other ways.
Don't over beat. When you are mixing your ingredients make sure it is on the lowest possible setting and only mix until all the ingredients are mixed together.
Don't over/undercook. Overcook and they'll be tough and dry. Undercook and they'll be heavy and dense.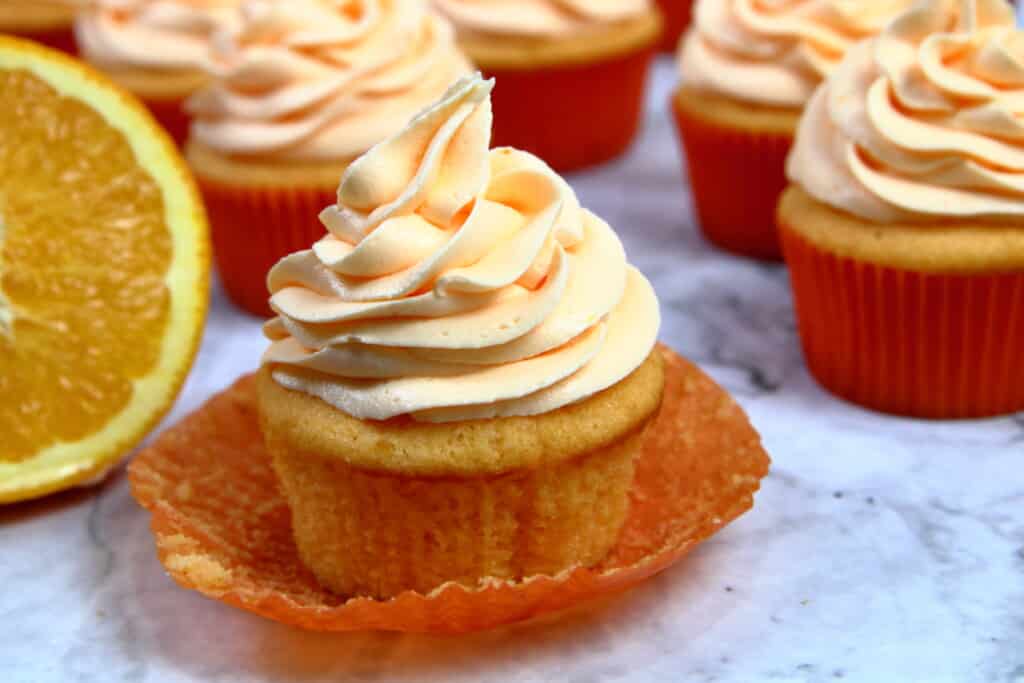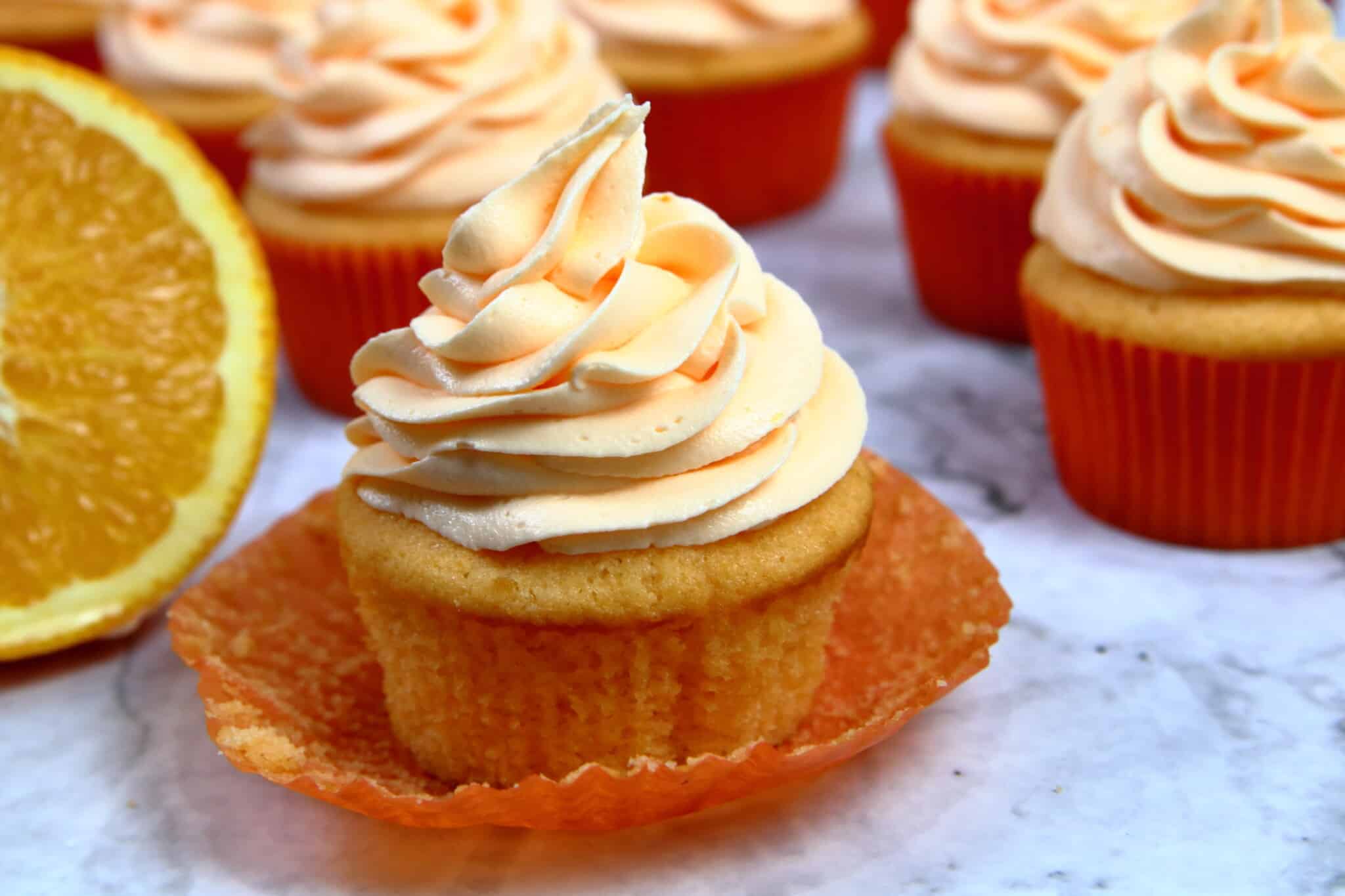 What kind of buttercream should I use?
You can use whatever kind you feel like would go well with orange cupcakes. For these, I chose to do an Orange Buttercream. The flavor is a little more subtle, and provides a nice compliment to the Orange Creamsicle cupcakes.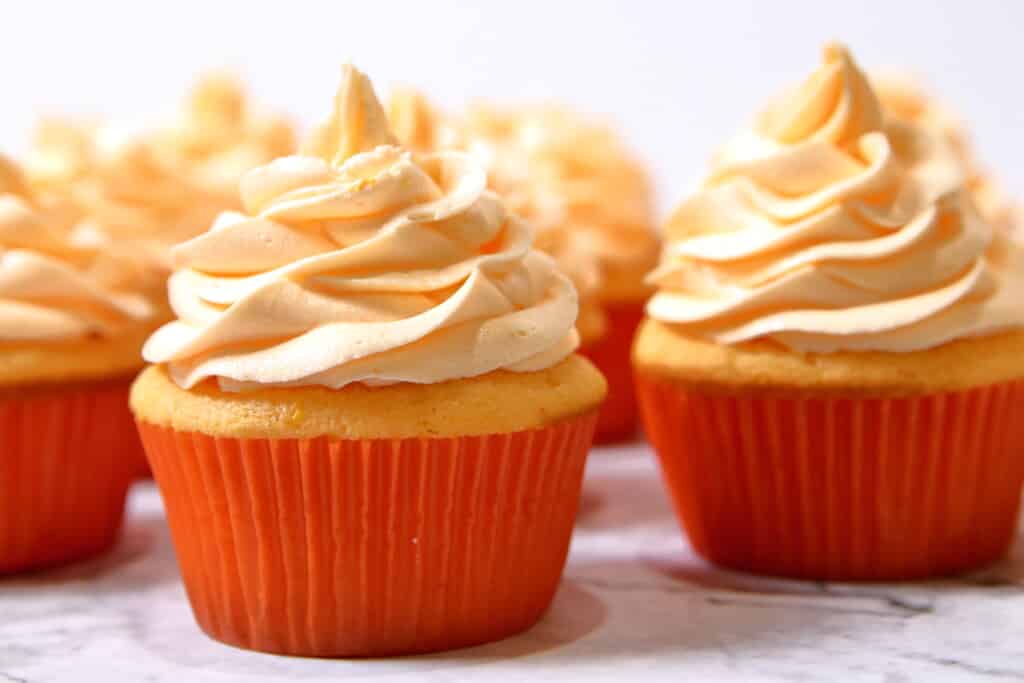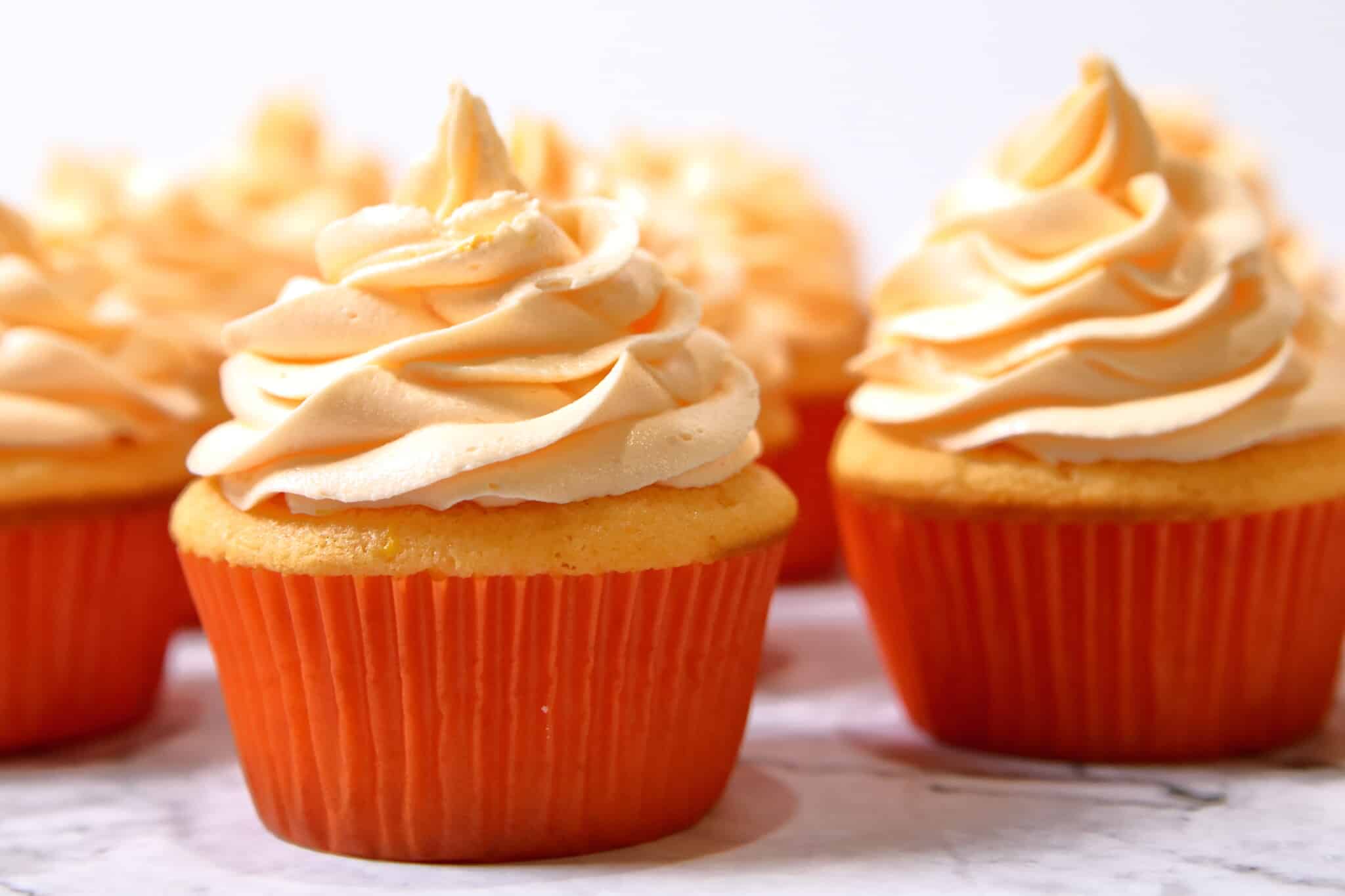 That's pretty much it! Super delicious Orange Creamsicle Cupcakes that everyone is going to love!
Enjoy!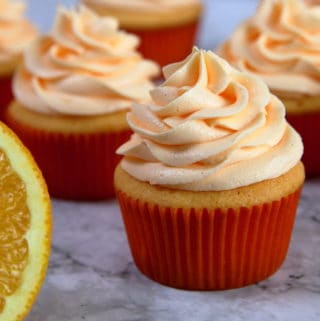 Orange Creamsicle Cupcakes with Orange Buttercream
These Orange Creamsicle Cupcakes with Orange Buttercream are light and fluffy cakes packed with creamy orange citrus flavor.
Print
Pin
Share on Facebook
Rate
Ingredients
For the cake
420

gram

All purpose flour

2

tsp

baking powder

1

tsp

baking soda

400

gram

sugar

2

sticks

butter

226 grams

3

eggs

1

cup

Whole milk

1

tsp

vanilla extract

1

dram

LorAnn orange cream

1

tsp

salt

¼

cup

orange juice

fresh squeezed

1

tsp

orange zest

1

pack

orange gelatin

7 ounce pack
For the Buttercream
2

sticks

butter

500

gram

powdered sugar

1

tsp

orange zest

2-4

tbsp

orange juice

1

tsp

vanilla extract
Instructions
For the Batter:
Make sure all ingredients are room temperature!

Sift flour into large bowl. Add baking soda, baking powder, and salt. Mix around. Set aside.

Using the whisk attachment in a stand mixer, whisk butter on high for a couple of minutes until light and fluffy. Add sugar and continue to whip. Add eggs to the mixture and whip for about 2 additional minutes until fluffy. Mix in vanilla extract and orange cream.

Heat milk on stove to WARM, not boiling. Mix in Orange Gelatin. It's ok if it clumps a little. Just stir thoroughly right before you mix it in.

Replace whisk attachment with paddle attachment. With the mixer on low, slowly spoon in the flour mixture alternating with the milk/gelatin mixture. Mix in orange juice and orange zest.

Pour batter into cupcake liners.

Bake for 14-15 minutes, or until toothpick comes out clean.

Let cool COMPLETELY before frosting.
For the buttercream
Using the whisk attachment, whip butter until light and fluffy.

Add powdered sugar bit by bit.

Mix in Orange Zest, Orange Juice, and Vanilla Extract.

After cupcakes are completely cooled, pipe the frosting on and enjoy!