These Red, White, and Blue Lemonade cocktails are not only colorful and pretty, but they offer a variety of flavors and levels of sweetness. Everyone is sure to find something that suits their tastes!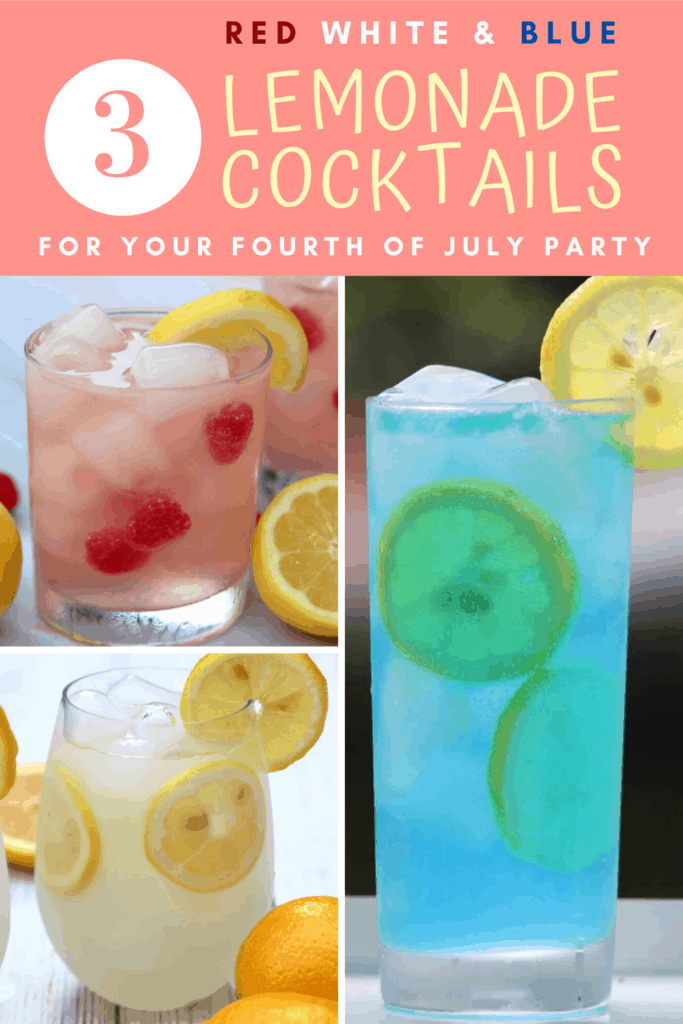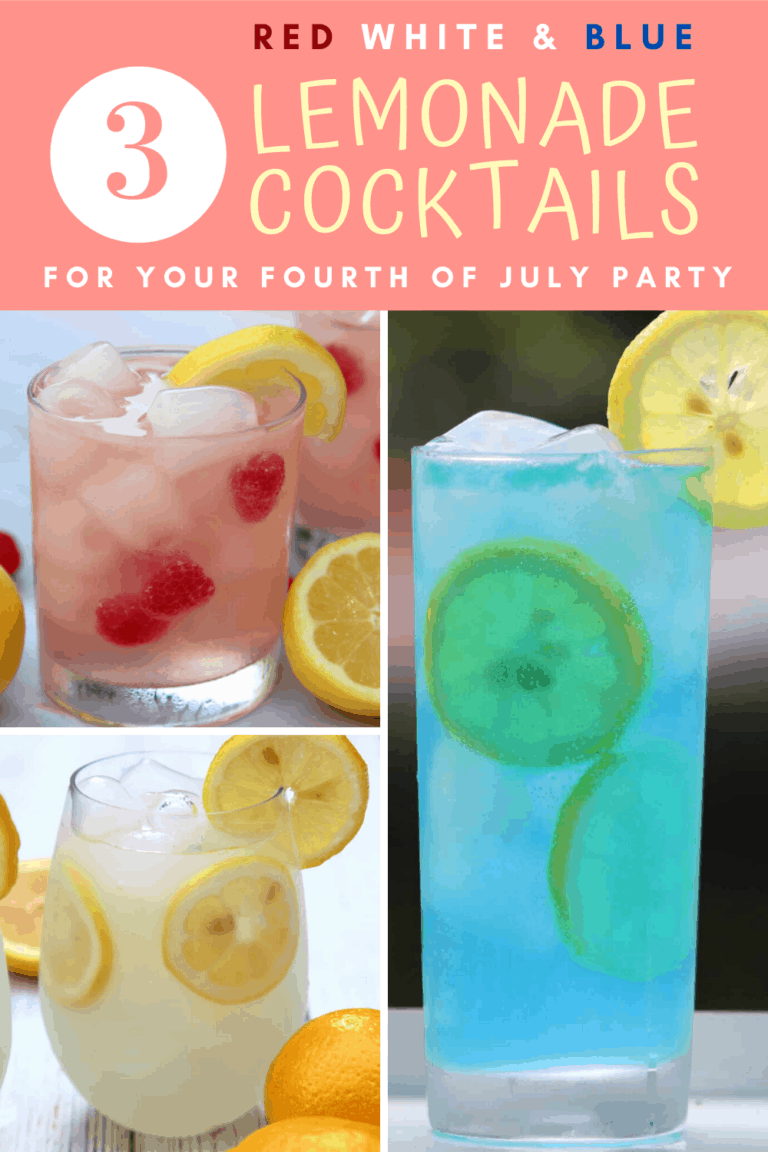 Summertime is just around the corner, and in these times, we're all going to need a cocktail for this one! Whether or not we are able to have our traditional summer holidays parties, you can still whip up some cocktails for yourself and those you can be with!
Nothing screams fun, All-American summertime quite like lemonade. And lemonades can run from sweet to tart and everything in between. The great part is, they are easily customizable to your own tastes. The same goes for these lemonade cocktails.
Components of the Lemonade Cocktails
These three lemonade cocktails all come from the same type of formula, but have distinct flavors. And each one can be tweaked and customized just how you like them.
Each one of these lemonade cocktails are made up of four major components:
Vodka: Flavored Vodkas go really well in lemonade. I wouldn't recommend using a plain unflavored vodka in these drinks because you really do need that extra pop of flavor you get from vodkas.
Lemonade: What you use here really depends on how sweet you want your drink. Sometimes I used lemon juice, and other times I used actual pre-made lemonade. It's always great to use a mixture of the two as well. Using fresh lemons is great for fresh flavor, but it is very tart. Using a simple syrup along with the fresh lemon juice.
Carbonated Mixers: For the "red" and "white" lemonades, I used prosecco. I'm a huge prosecco fangirl, and it is a perfect mixer for this type of cocktail. It's light, crisp, and perfect for the summertime. In the blue lemonade, I used sparkling water. I LOVE sparkling water as a cocktail mixer. It has no flavor at all, and provide purely carbonation. You can certainly mix and match here and use what you like.
Topper: This is where you get to really customize your sweetness. For the Raspberry Lemonade cocktail (red), I used a raspberry syrup. It provided another hit or raspberry while also sweetening it up a bit. I actually didn't really use a topper for the regular "white" lemonade, other than a squeeze of fresh lemon. For the electric lemonade cocktail (blue), hit it with some blue curacao. It has a nice flavor and that's where you are going to get that bit hit of blue.
So which one is the best one?
That I can't answer. It all depends on what you are looking for. I love all three of these lemonade cocktails. I can tell you, if you make them exactly according to my recipe process, the "white" (ok it's sort of yellow) is the most typically flavored lemonade. As far as sweetness, it's right there in the middle. The raspberry lemonade is the sweetest of the three, although still light and refreshing for the summertime. The blue is the most tart, although still delicious (and it can be sweetened too).
Make a big batch of all three that way your guests can sample them all! Plus, it looks super cute to have a trio of red, white, and blue cocktails. Last Fourth of July, I put my electric lemonade in a big drink dispenser with some reusable plastic ice cubes (affiliate link) so it would stay cold but not watered down and it was gone FAST.
So click around at these red, white, and blue lemonade cocktails and see which one you like. Or try them all! One of the loveliest things about making cocktails is that you can taste it immediately and adjust it immediately. It's not like spending an hour on a cake and then hating how it tastes after all the effort you put in. These are lemonade cocktails.
Have fun and enjoy (responsibly)!