Take your special occasion to the next level! This Kir Royale Champagne Cocktail is a perfect way to dress up your favorite champagne or prosecco.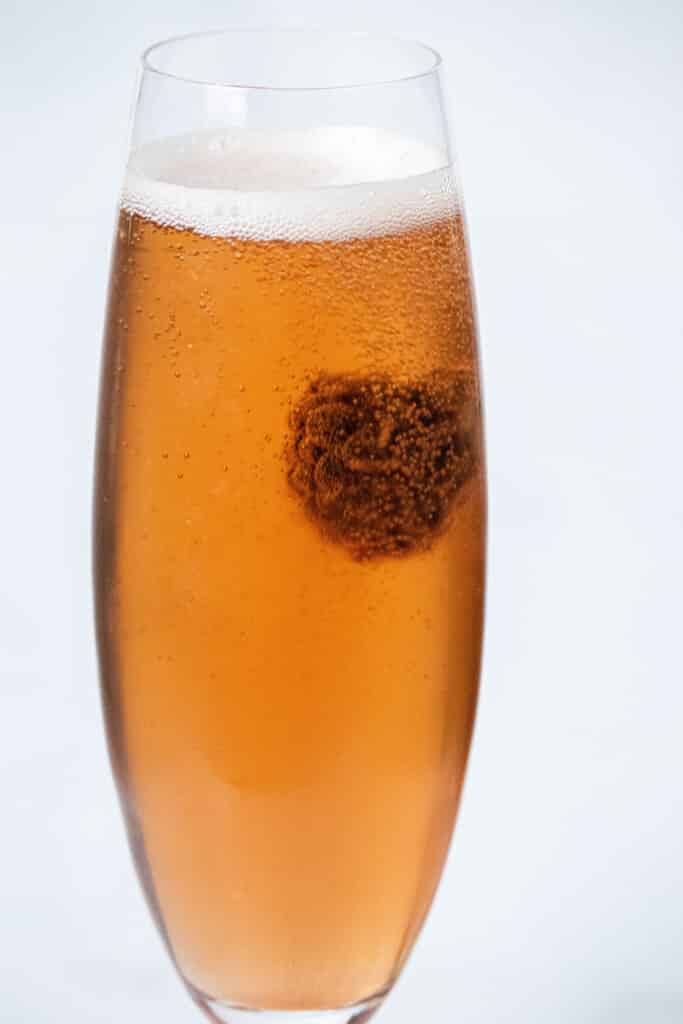 I love a nice, crispy glass of prosecco. It's become my go-to cocktail. But every now and then, it's fun to spruce it up a little bit.
I had actually never heard of a Kir Royale cocktail until I went to an extremely fancy, once in a lifetime Las Vegas restaurant and it was recommended to me by the Sommelier. Ever since then, it's been on my short list of easy champagne cocktails.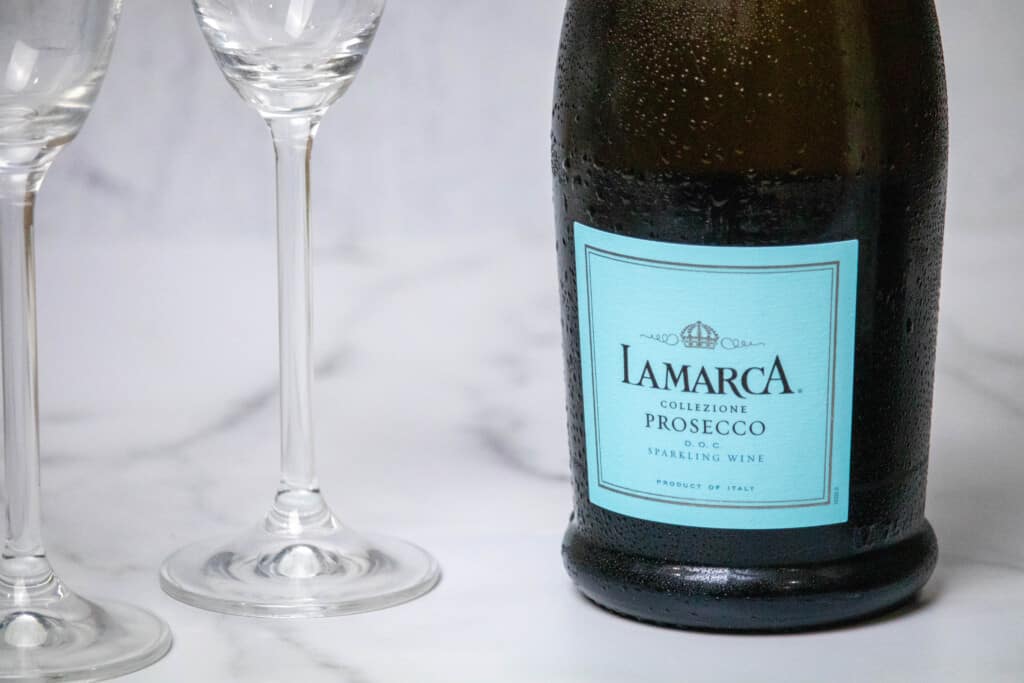 Kir Royale Ingredients
There are only two things you need to make this Kir Royale.
1. Your favorite bubbly.
I usually make my Kir Royale with LaMarca prosecco since that is my personal go-to, but feel free to use whatever champagne, prosecco, or cava you prefer. The drier, the better, in my opinion. The cassis will add a touch of sweetness.
2. Creme de cassis.
Creme de cassis is a sweet, syrupy liqueur made from blackcurrant. A blackcurrant is a deep colored tart berry, similar to a blackberry or a raspberry. I usually only use a tablespoon of creme de cassis at MOST because it is pretty sweet. You can certainly use more or less based on your individual tastes.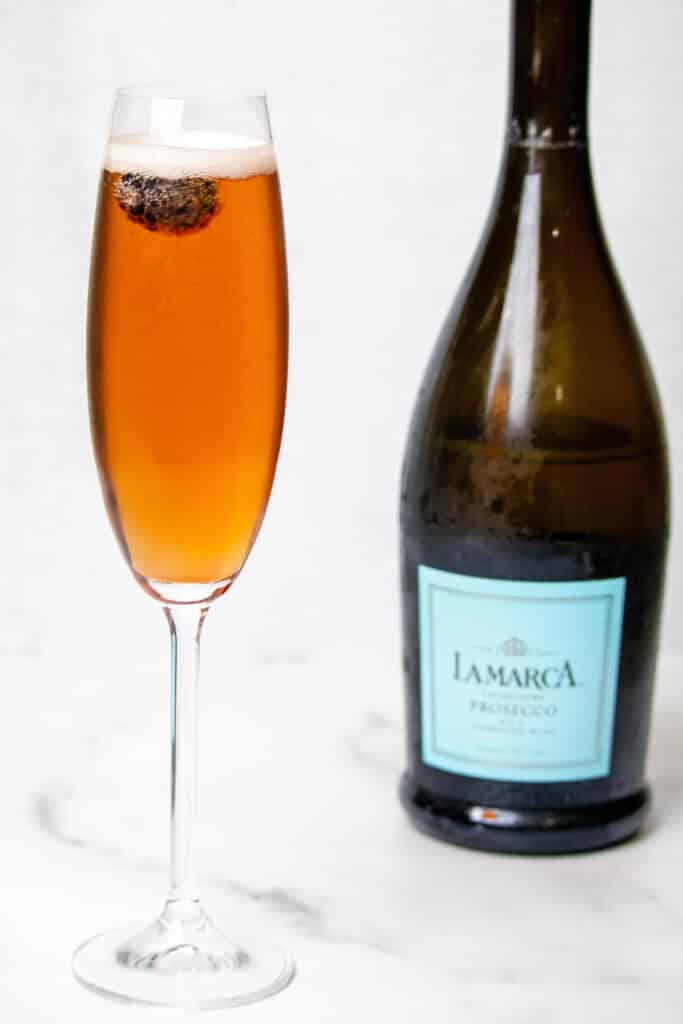 Are there any alternatives to Creme de Cassis?
If you don't want to get Creme de Cassis because you feel like you may not use it all that often, I have seen some recipes make their Kir Royale with Chambord instead. I've personally never tried it with Chambord, but it seems like it would be delicious!
Not sure you'd use Chambord much either? Here is a list of some classic cocktails with chambord.
A couple tips on making your Kir Royale
Make sure you pour in the cassis first! Then the act of your champagne or prosecco in will automatically mix the two ingredients. You don't want to put the syrup in second because then it wouldn't naturally mix well.
Tilt your glass to about 45 degrees and slowly pour the champagne of prosecco as close to the side as possible, gradually bringing the glass back to vertical as it fills. This way, you avoid getting a glass full of bubbles you have to wait for to go back down!
Bonus: Garnish with a raspberry or blackberry for some extra cuteness.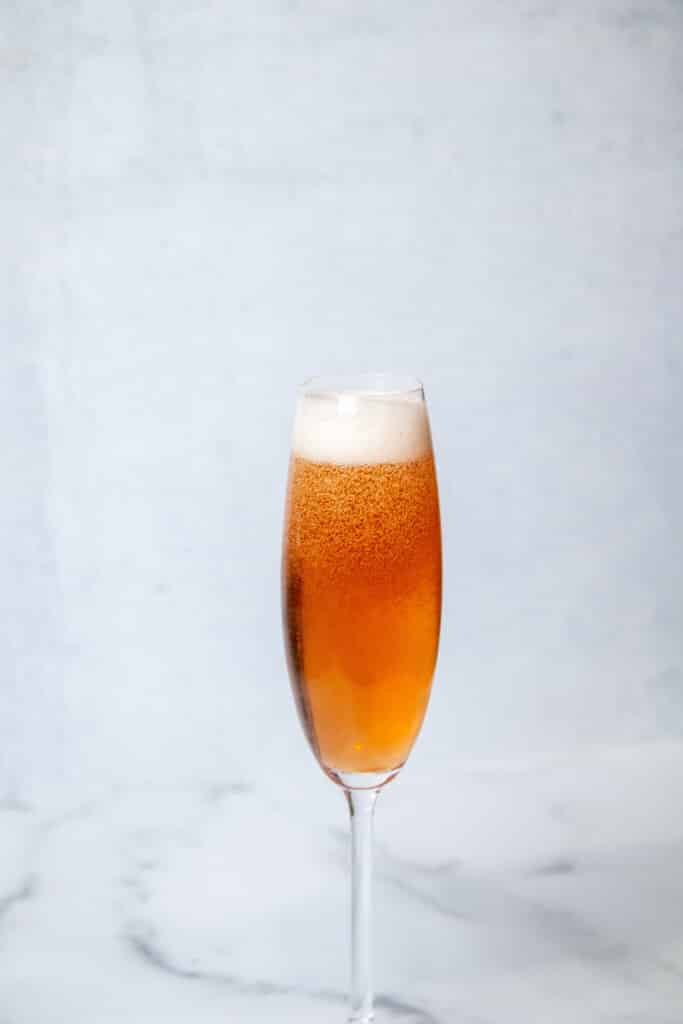 And there you have it! A simple, delicious, slightly sweet Kir Royale champagne cocktail perfect for any special occasion!
But also for an everyday cocktail to relax with at home. I ain't judging!
Let me know what you think!
Enjoy! (responsibly!)
Need some more delicious bubbly cocktails? Try these!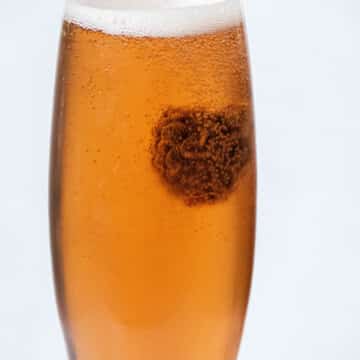 Kir Royale Champagne Cocktail
Dress up your favorite champagne or prosecco with cassis for an elevated and easy to make champagne cocktail!
Print
Pin
Share on Facebook
Rate
Ingredients
6

fl ounce

Champagne or presecco

.5

fl ounce

cassis

(1 tablespoon)

blackberries or rapberries

for garnish
Instructions
Pour cassis into champagne flute.

While holding flute at about a 45° angle (to avoid too many bubble), slowly pour champagne over the cassis to mix the two ingredients as the flute fills.

Add a blackberry or raspberry for garnish if desired.